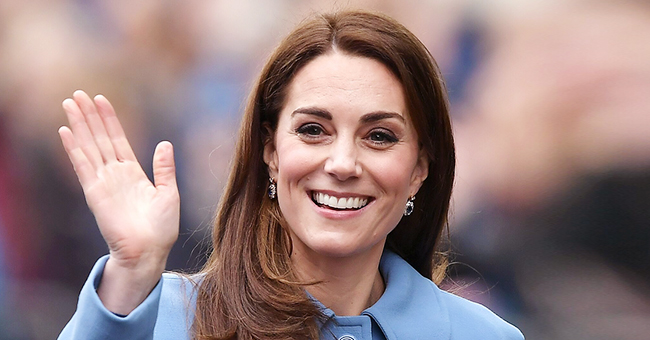 Getty Images
30 Facts about the Duchess of Cambridge, Née Kate Middleton
After marrying into the Royal family eight years ago, Kate Middleton has become one of the most iconic and recognized women in the world. However, fans might be shocked to find out about the Duchess of Cambridge's past.
Being married to Prince William, who is second in line to the throne, Kate Middleton is likely to become the queen consort. They recently shared their eight year anniversary.
While Kate is known for her fashion sense, easy smile and being a doting mom. But there are still some things royal fans might not know about the mother-of-three. Here are thirty facts about Kate Middleton.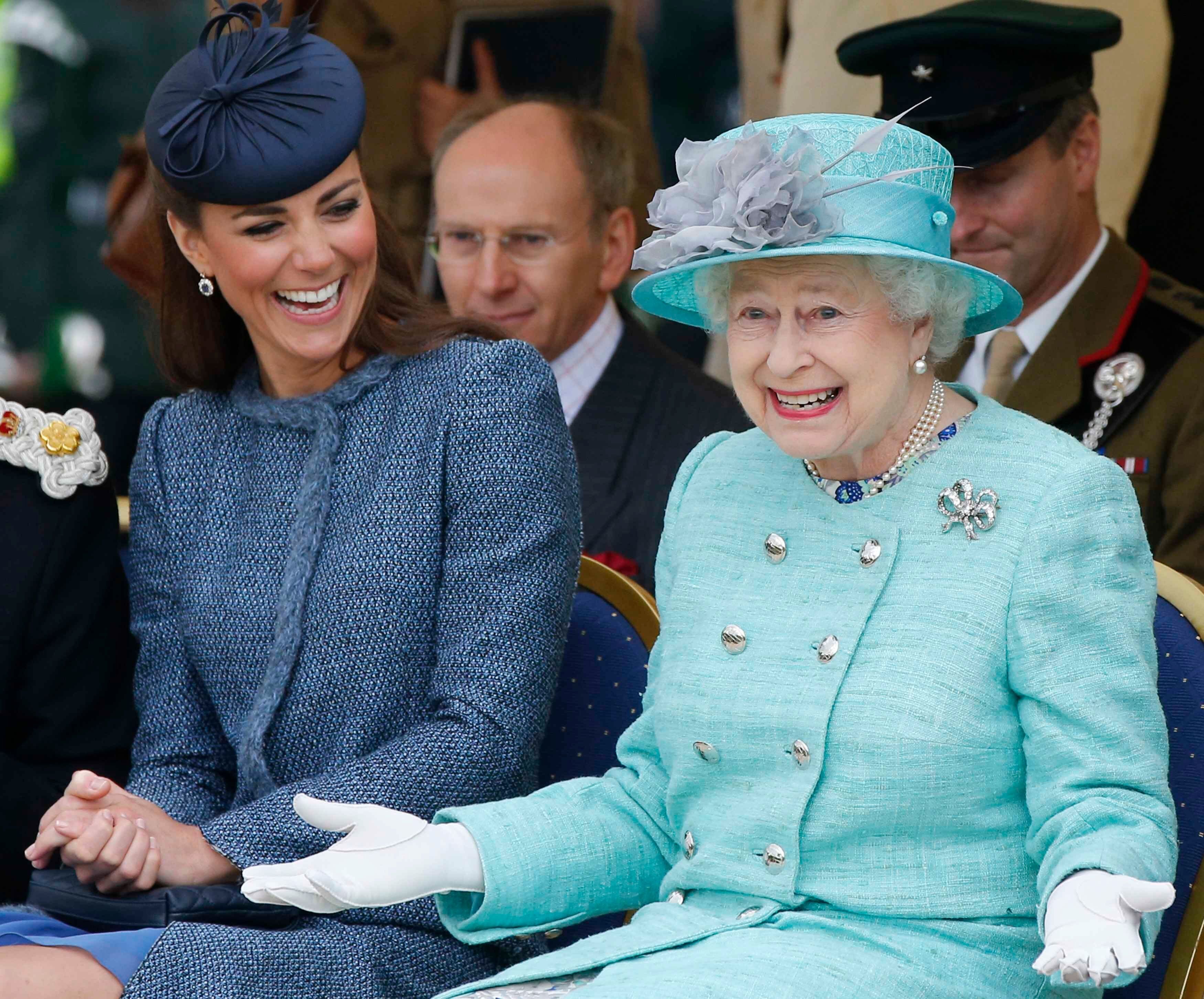 Kate Middleton and Queen Elizabeth II watch a children's sports event at Vernon Park | Getty Images
1. Shares A Name with The Queen
The Duchess of Cambridge, Kate Middleton's full name is Catherine Elizabeth Middleton. Thus she shares her middle name, Elizabeth with Queen Elizabeth II.
2. Her Titles
After marrying into the royal family, Kate gained three titles. She is Duchess of Cambridge, Countess of Strathearn when in Scotland, and Lady Carrickfergus in Northern Ireland.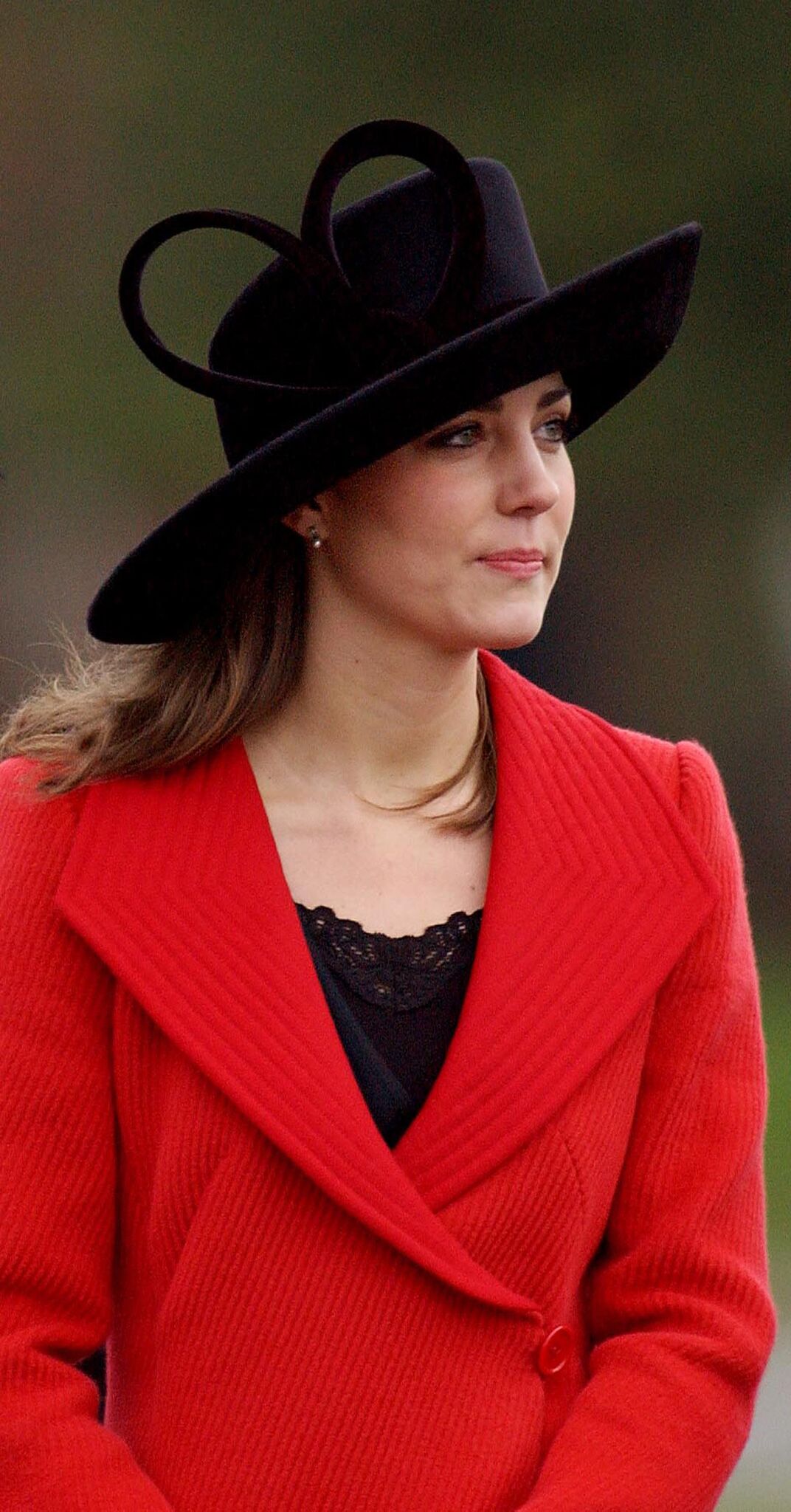 Kate Middleton when she was Prince Williams's girlfriend at the Sovereign's Parade | Getty Images
3. Birth and Parents
Kate Middleton actually comes from a normal family. She was born in Reading, England in 1982. Her father Michael was a pilot and her mother, Carole Middleton worked as an airline stewardess.
4. Kim K Created A Shoe for Her
In 2012, reality TV star Kim Kardashian released a limited edition shoe, named "The Duchess." She claimed the shoe was designed for the Duchess' 30th birthday
"I've created a special shoe just for Kate," said Kim K.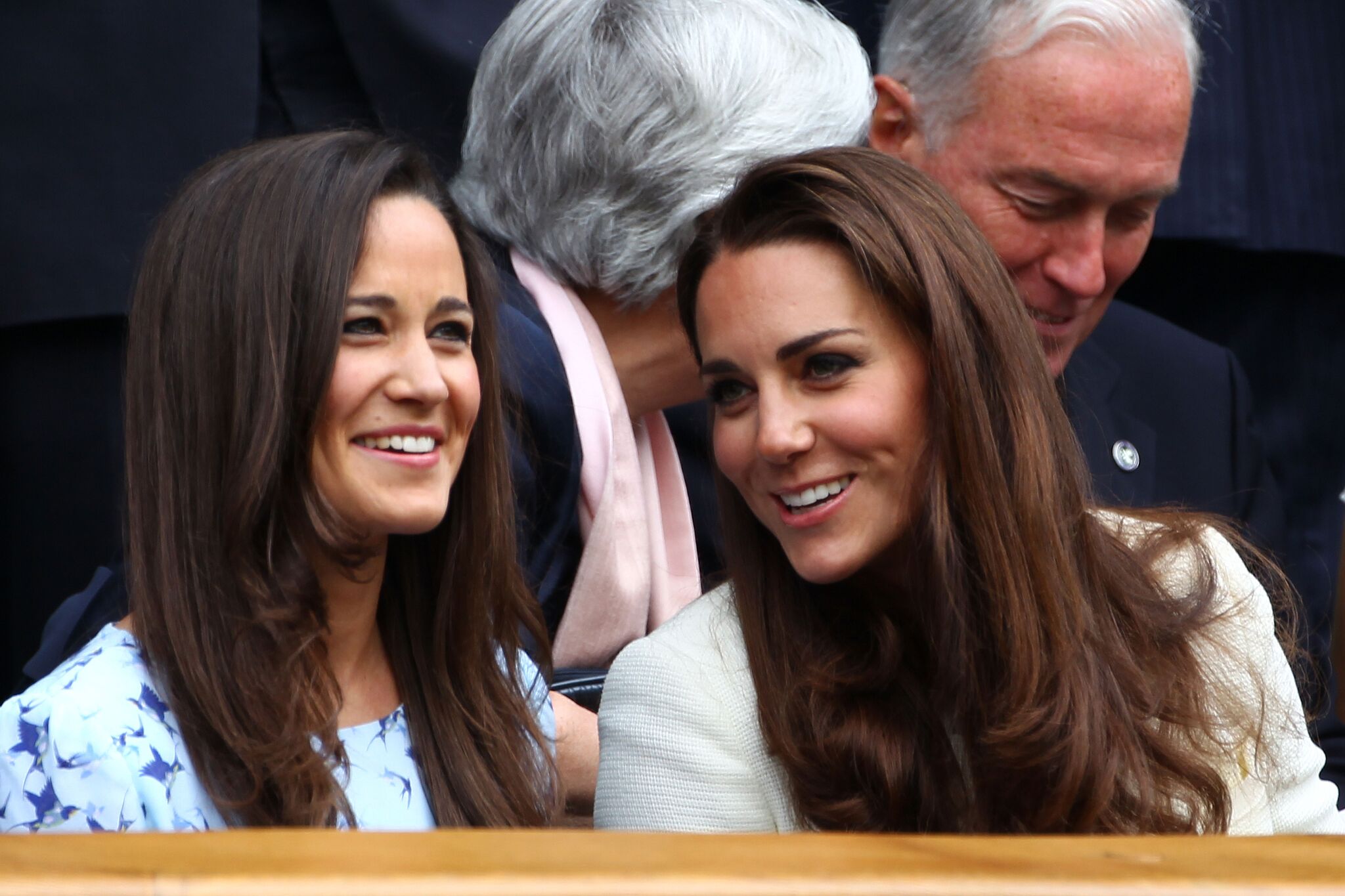 Pippa Middleton and Kate Middleton in the Royal Box at the Gentlemen's Singles | Getty Images
5. Living Overseas
In the mid-1980s, Kate and her family actually lived outside of the UK. They stayed in Amman, Jordan for a few years while her father worked for British Airways.
6. Attending School With Royalty
Kate Middleton attended Marlborough College. It is the same boarding school that Princess Eugenie and many other famous faces attended.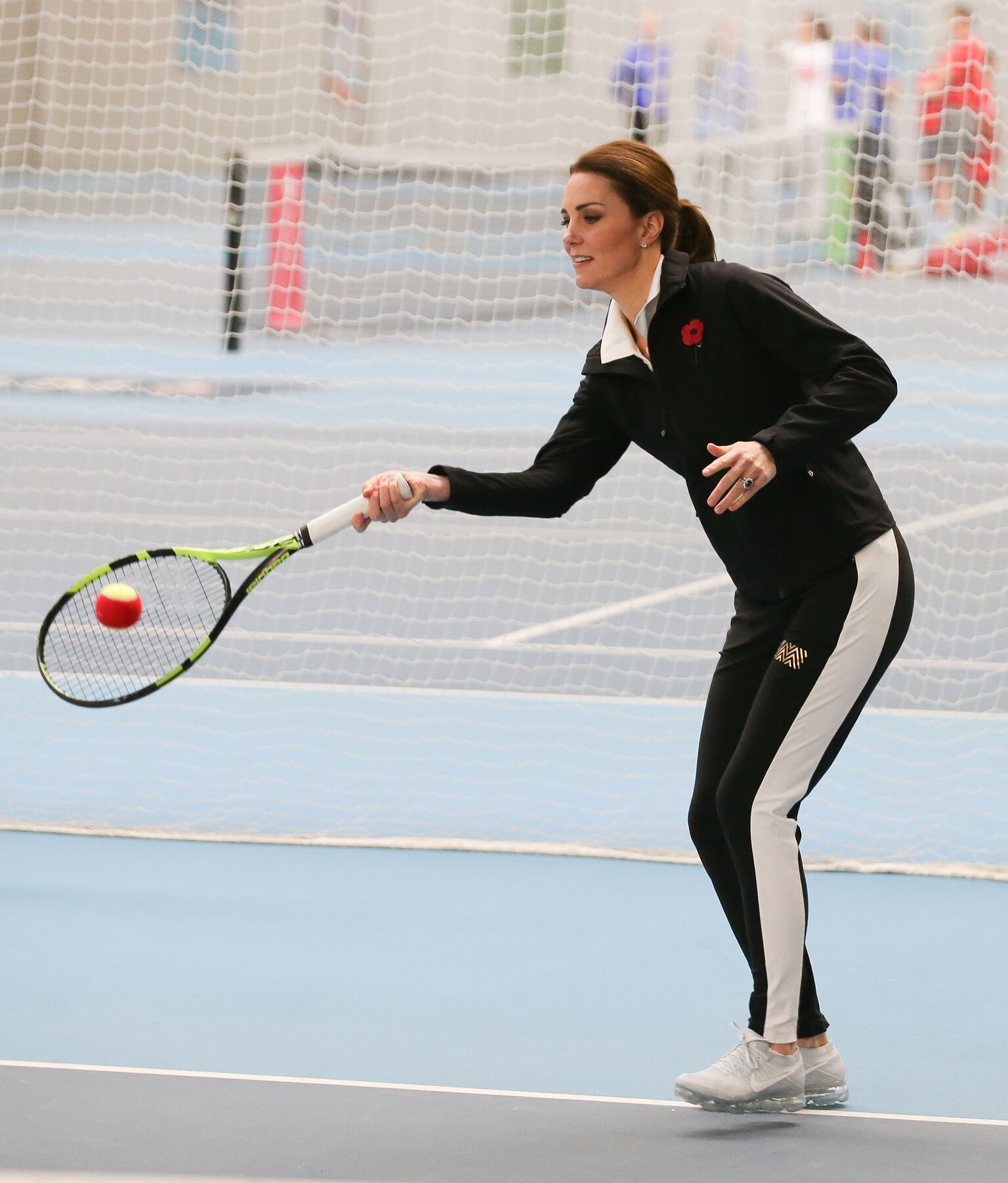 , Duchess of Cambridge plays a Tennis for Kids session at the Lawn Tennis Association | Getty Images
7. She was sporty
When she was still at school the Duchess was excellent at sports, drama, and music. She played tennis, hockey, and netball.
8. First Meeting with Prince William
In the couple's official engagement interview back in 2010, Kate Middleton revealed details about their first meeting. She says that she turned "bright red" when she first met Prince William in college. They were both attending the University of St Andrews in Fife, Scotland when they met and she reportedly "scuttled off feeling very shy."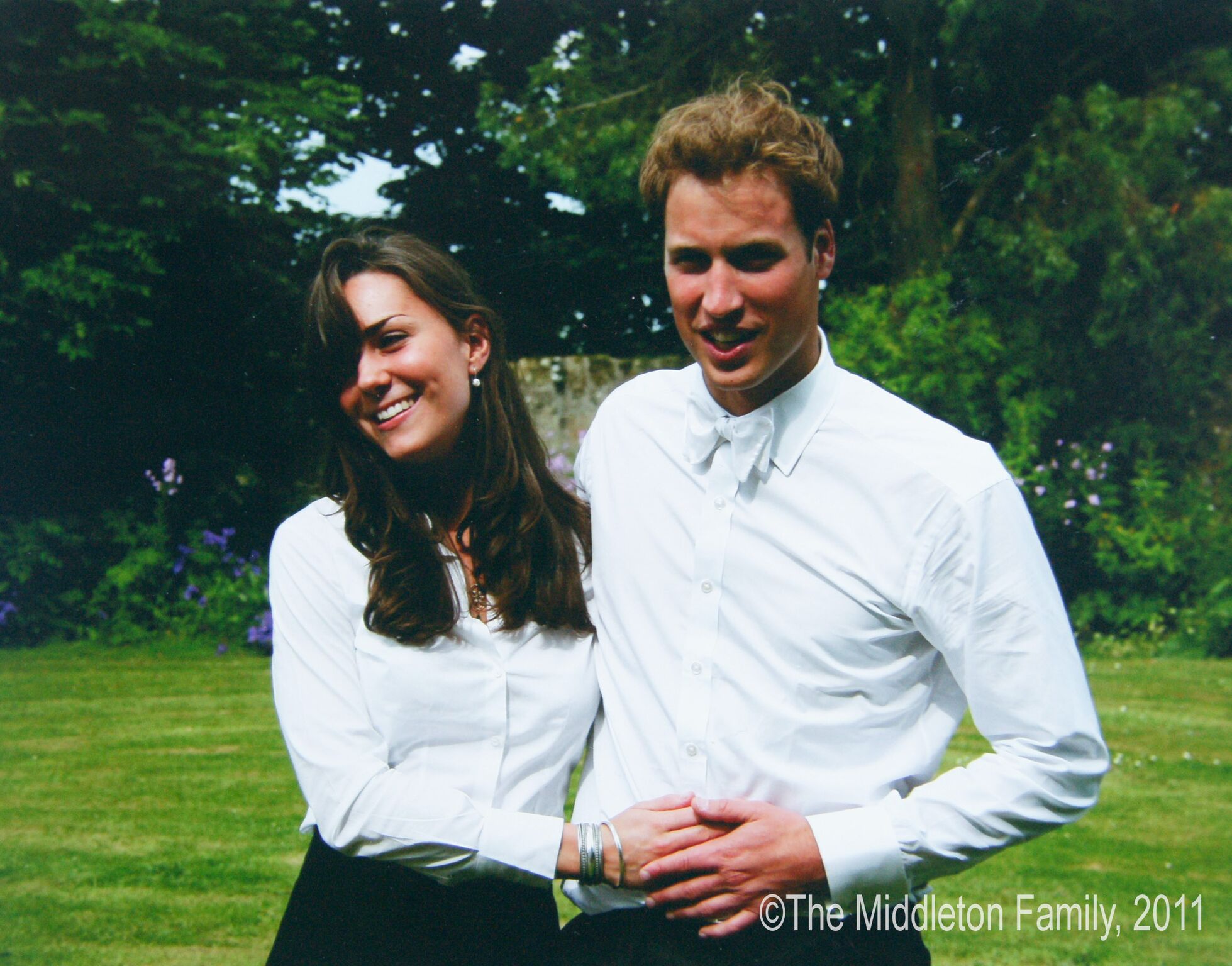 Prince William and Kate Middleton at St Andrews | Getty Images
9. Stayed In the Same Dorm
They lived in the same dormitory at college, St. Salvator's Hall. They also shared several classes which eventually led to them becoming friends.
10. She's Older
Kate is almost six months older than Prince William. He was born in June 1982.
11. Her Shoe Size
The duchess, who's 5 feet and 9 inches tall, has the U.S. shoe size of 8.5.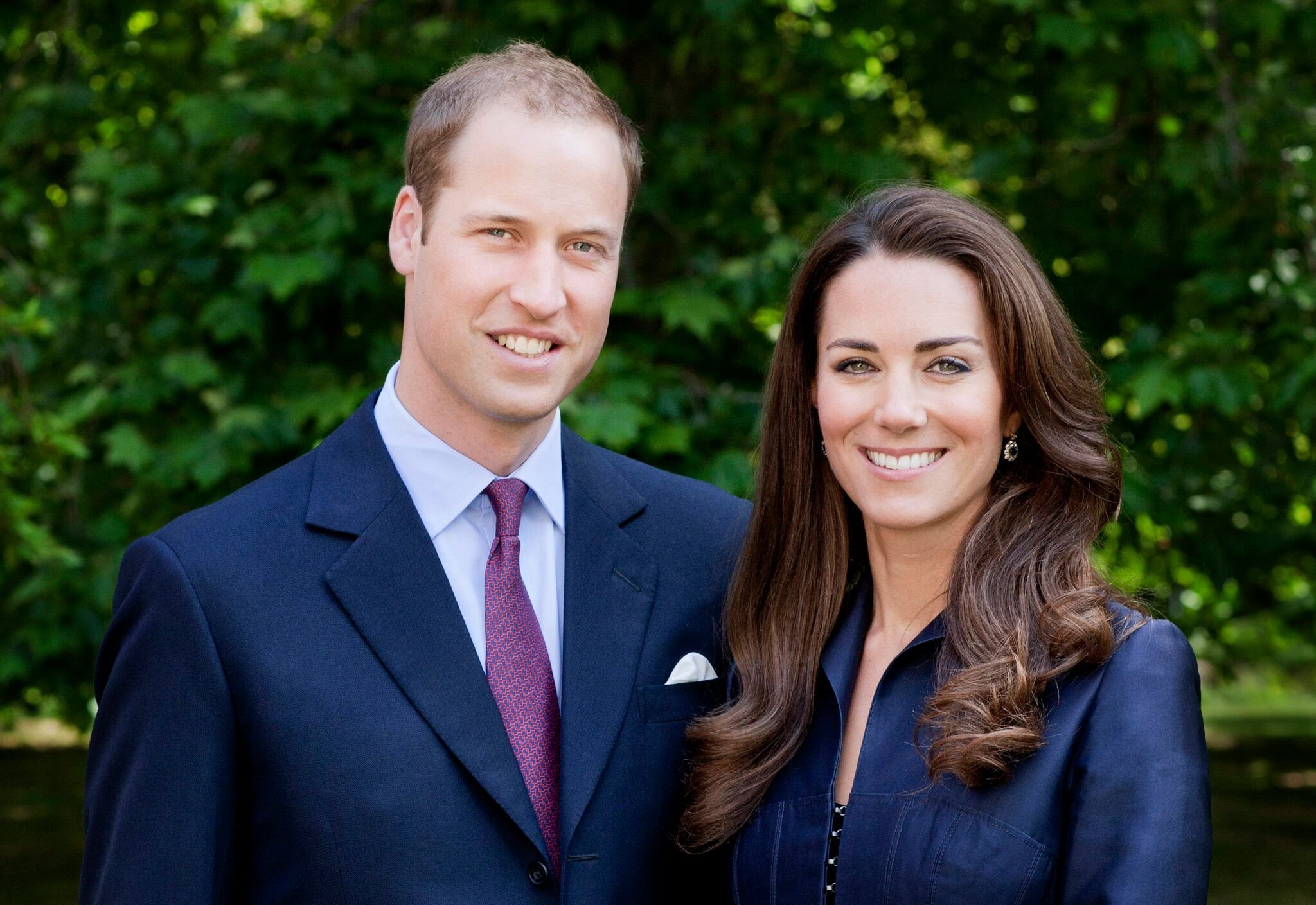 Prince William and Duchess of Cambridge pose for the official tour portrait | Getty Images
12. Her Past Career
Before she became a royal, Kate worked in London. She was a part-time buyer for the clothing company Jigsaw Junior.
13. Their First Event
After she got engaged to Prince William, they attended their first official event. Together they attended the launch of the new RNLI lifeboat "Hereford Endeavour" at Trearddur Bay, Wales, on February 24, 2011.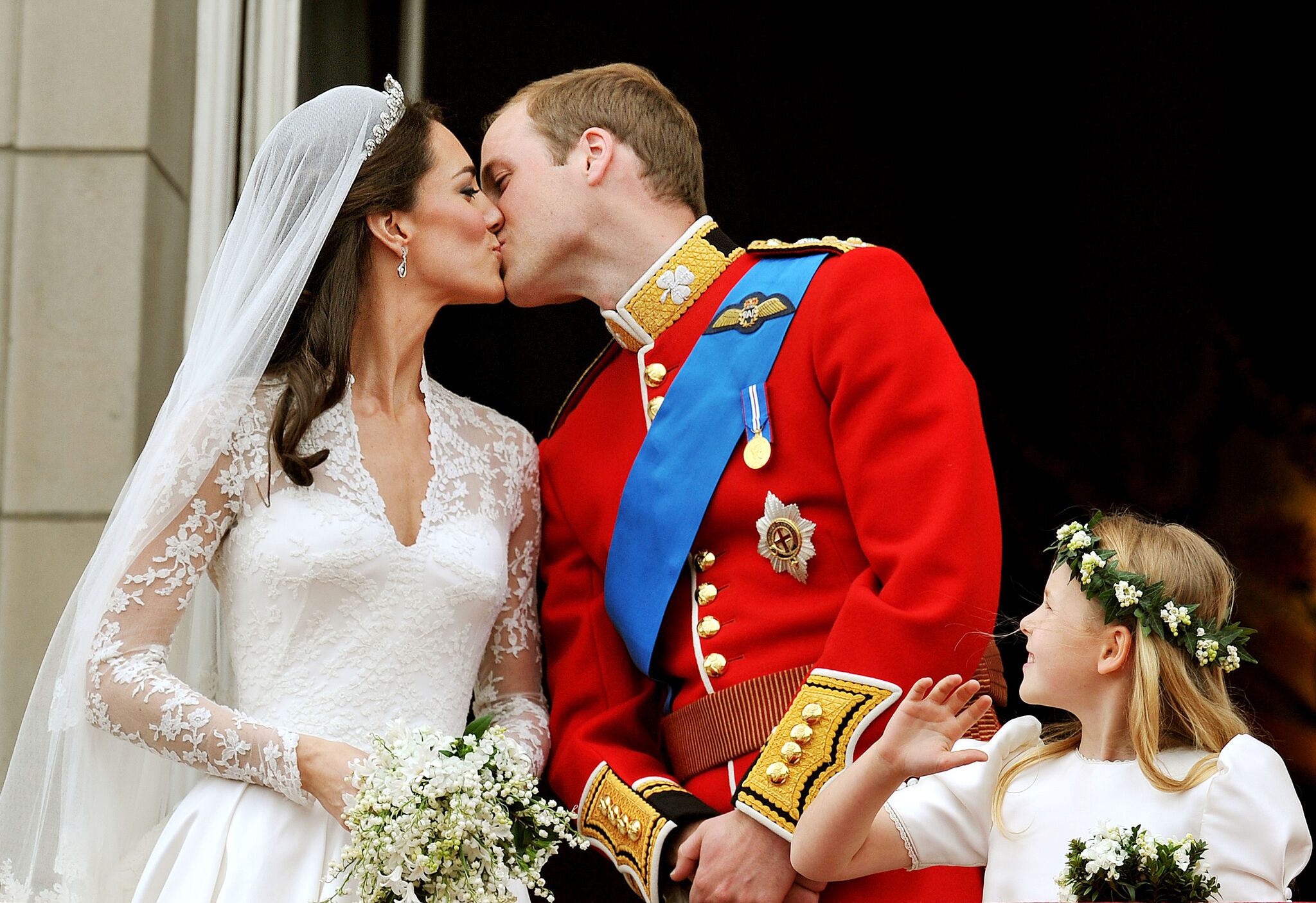 Prince William and Kate Middleton's kiss on the balcony on their wedding day | Getty Images
14. Her Wedding Tiara
On her wedding day in 2011, she wore Queen Elizabeth II's tiara. The jeweled crown is called the Halo Scroll Tiara and was made by Cartier in 1936. The Queen Mother gifted it to Queen Elizabeth on her 18th birthday in 1944.
15. Her Wedding Dress
Her stunning wedding dress featured a 9-feet-long (2.7 meters) train. It was also hand-embroidered individual lace flowers.
Kate Middleton on her wedding day | Getty Images / Global Images Ukraine
16. A New Range of Memorabilia
When the Duchess married her Prince the palace launched a new range of royal memorabilia. The range included Kate and William tea bags, dolls, and pizza.
17. Unique Gift
One of the most unique gifts the royal couple received on their wedding day was a tandem bike. The bike was a gift from London Mayor Boris Johnson.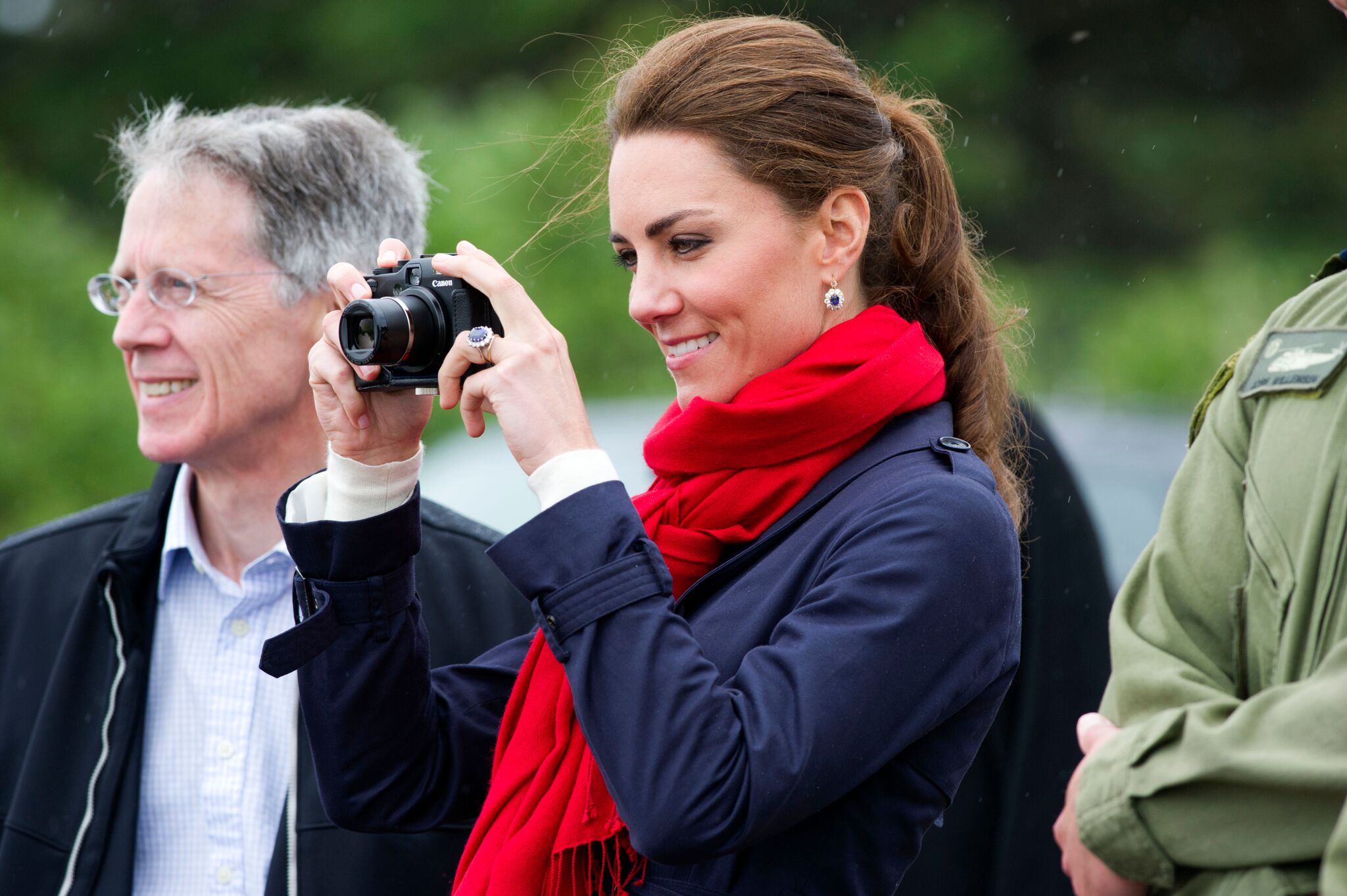 Duchess of Cambridge takes photographs as Prince William does helicopter maneuvers | Getty Images
18. Kate Loves Photography
The future Queen Consort loves photography. Before she got married, she used to take pictures for her family's mail-order business.
19. Fashion Influencer
The stunning Duchess has become known for her fashion statements. In fact, during a tour to Canada and LA in July 2011, she wore more than 25 outfits.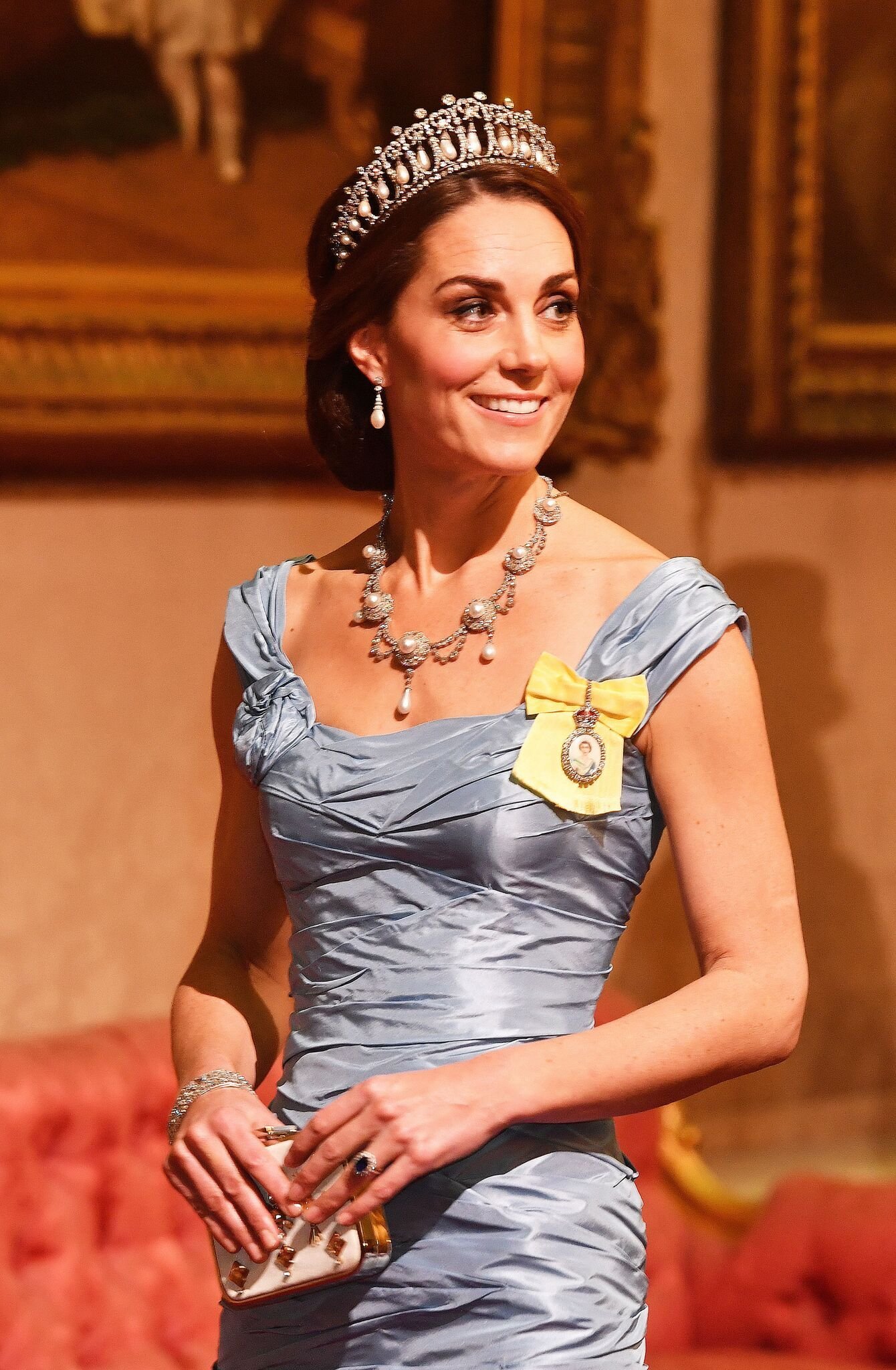 Duchess of Cambridge during a State Banquet at Buckingham Palace on October 23, 2018 | Getty Images
20. They Have a Dog
In a 2014 interview with "Good Morning America," Kate's younger brother James revealed that he gave Kate and Prince William a cocker spaniel named Lupo as a wedding gift.
21. Her Favorite Shows
She might be a royal but Kate Middleton still watches TV. Her favorite shows include "Downton Abbey," "Game of Thrones," and "Homeland." In fact, she often watches them with her hubby too.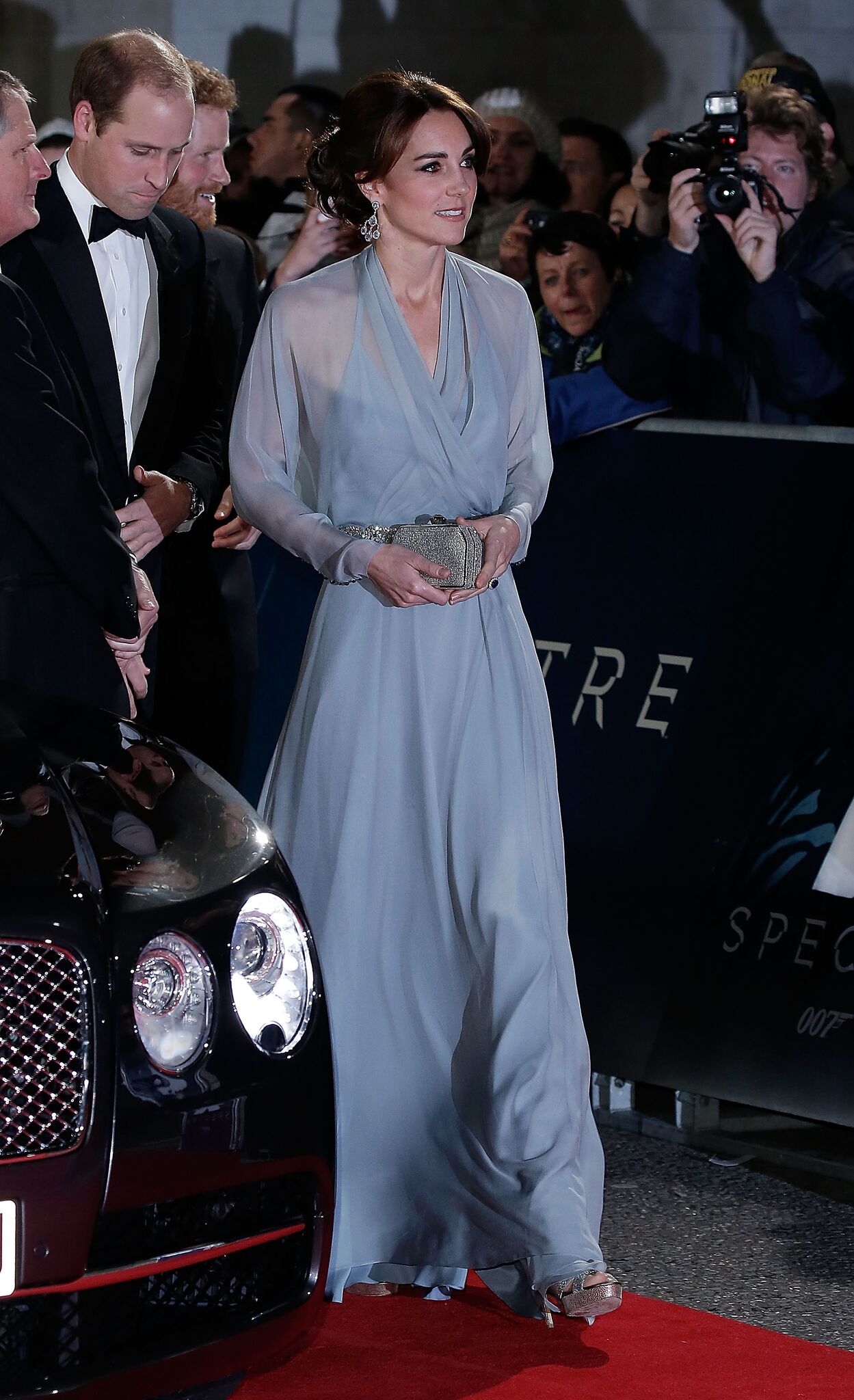 Duke and Duchess of Cambridge attend the Royal Film Performance of "Spectre" | Getty Images
22. She Likes To Cook
The Duchess enjoys testing out Mary Berry recipes. During an event in March 2013, she told Mary Berry:
"I'm a big fan of your cook books and your cakes."
23. One of the Most Influential People
Time Magazine has selected Kate Middleton twice as one of the most influential people in the world. First in 2012 and then again in 2013.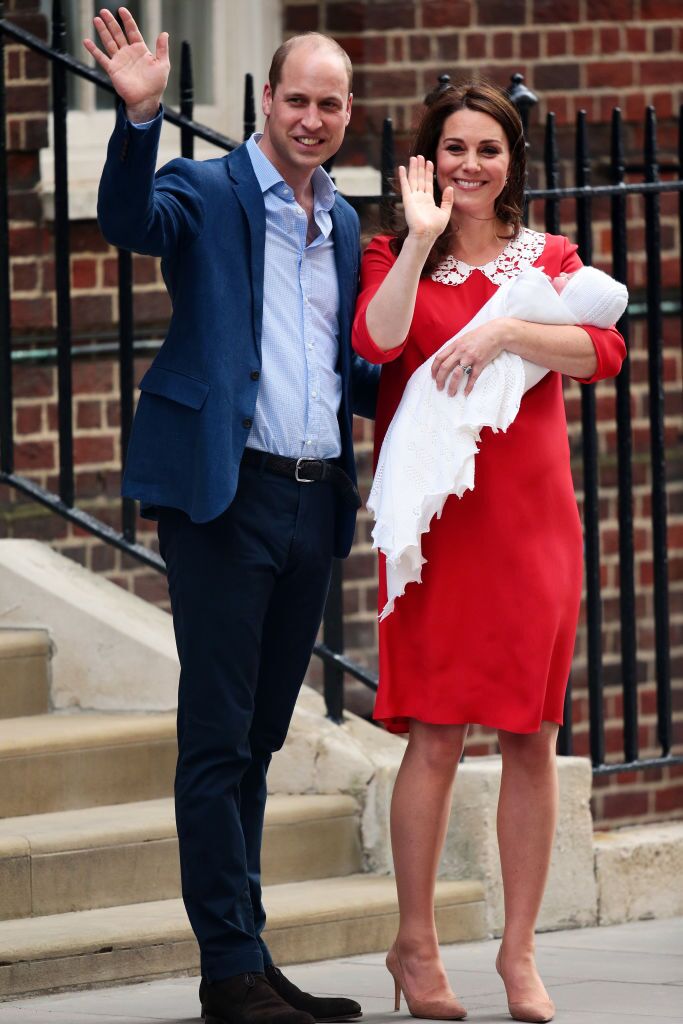 Duke and Duchess of Cambridge pose for photos with their newborn baby, Prince Louis | Getty Images
24. Three Children
Kate Middleton and Prince William have three children together. Their first son, Prince George Alexander Louis of Cambridge was born on July 22, 2013, at 4:24 p.m. local time. He is third in line to the British throne.
Two years later, on May 2, 2015, his sister Princess Charlotte Elizabeth Diana was born. The on April 23, 2018, the couple's third child, Prince Louis Arthur Charles was welcomed into the world at 11:01 a.m. local time.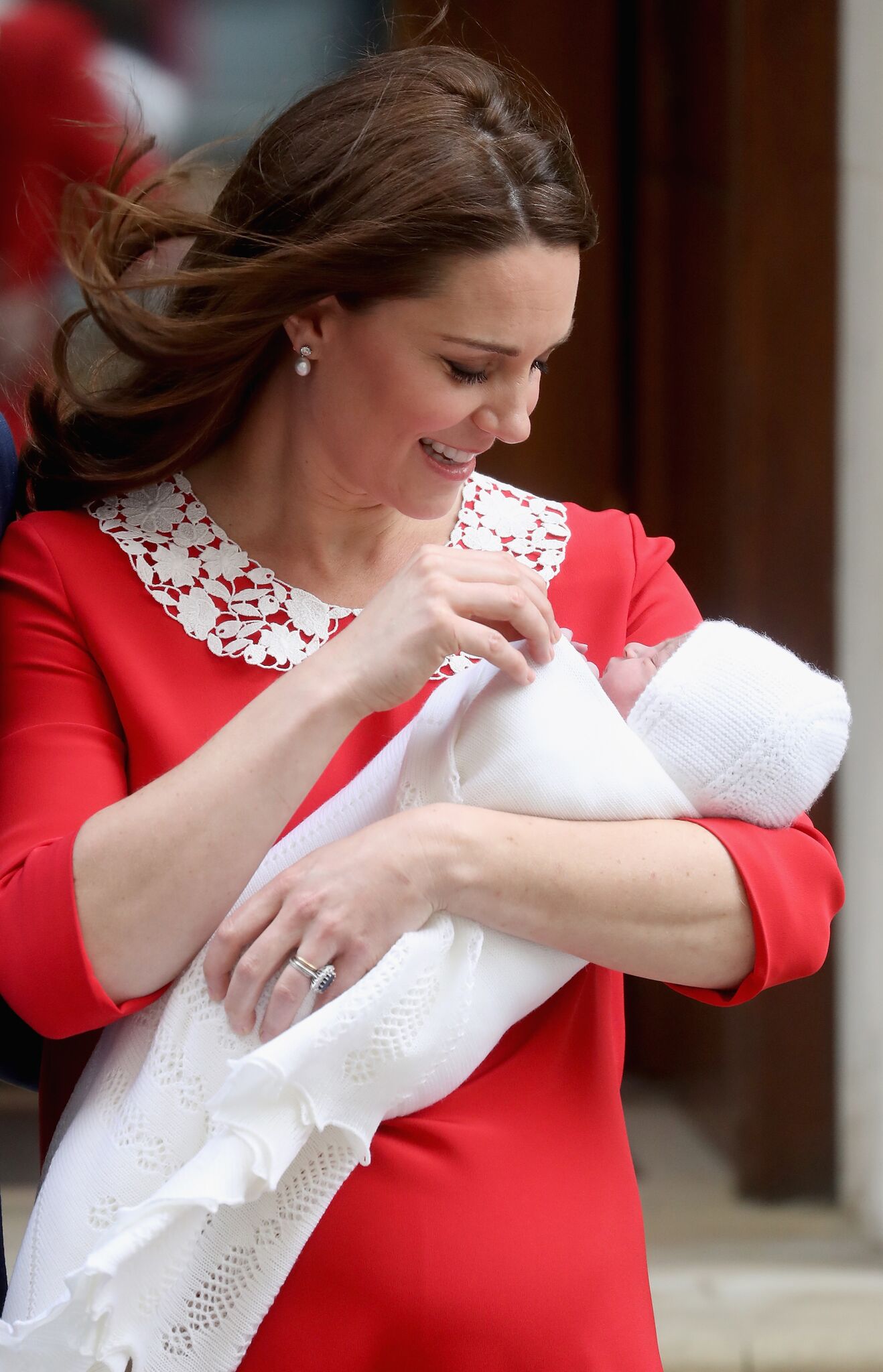 Duchess of Cambridge with her newborn son Prince Louis | Getty Images / Global Image Ukraine
25. Vogue Magazine Shoot
The first time she agreed to do a magazine shoot was in June 2016. She appeared in a 10-page spread in Vogue's centenary issue.
26. Working Class
Kate is actually from a working-class background on her mother's side. Her maternal grandmother, Dorothy Goldsmith, pushed her children to break the mold and get educated. As a result, Kate's mother became an airline hostess.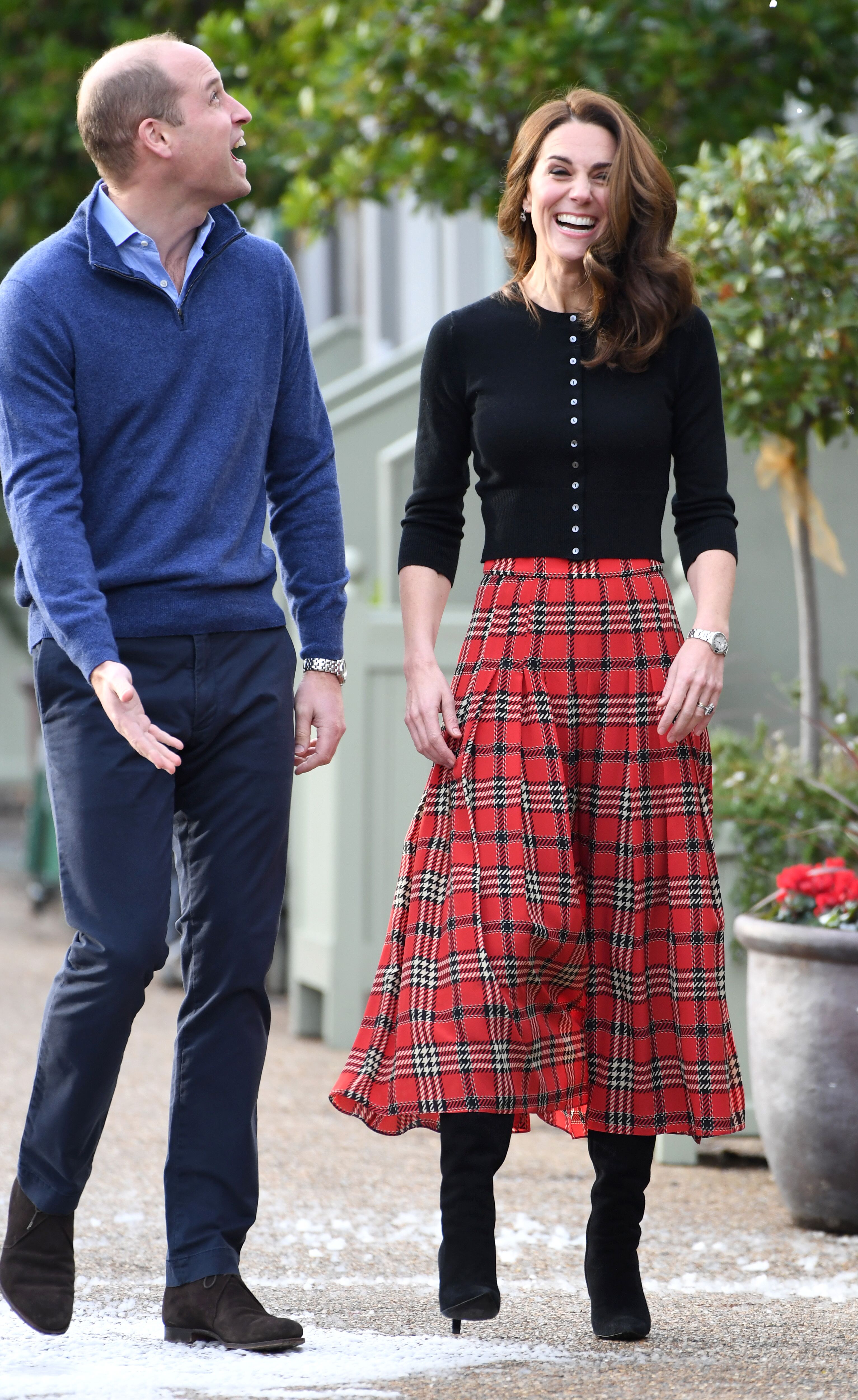 Duke and Duchess of Cambridge laugh as a machine sprays snow | Getty Images
27. Her Parents Met At Work
Her mother went on to land a job with British Airways. Here she met Michael Middleton, an airline dispatcher who she later married. Middleton came from a wealthy family from Leeds and had tied to the British monarchy.
28. Her Parent's Company
In 1987, her parents decided to change their career paths and founded a mail-order party goods company. The business took off and the Middleton's became multi-millionaires.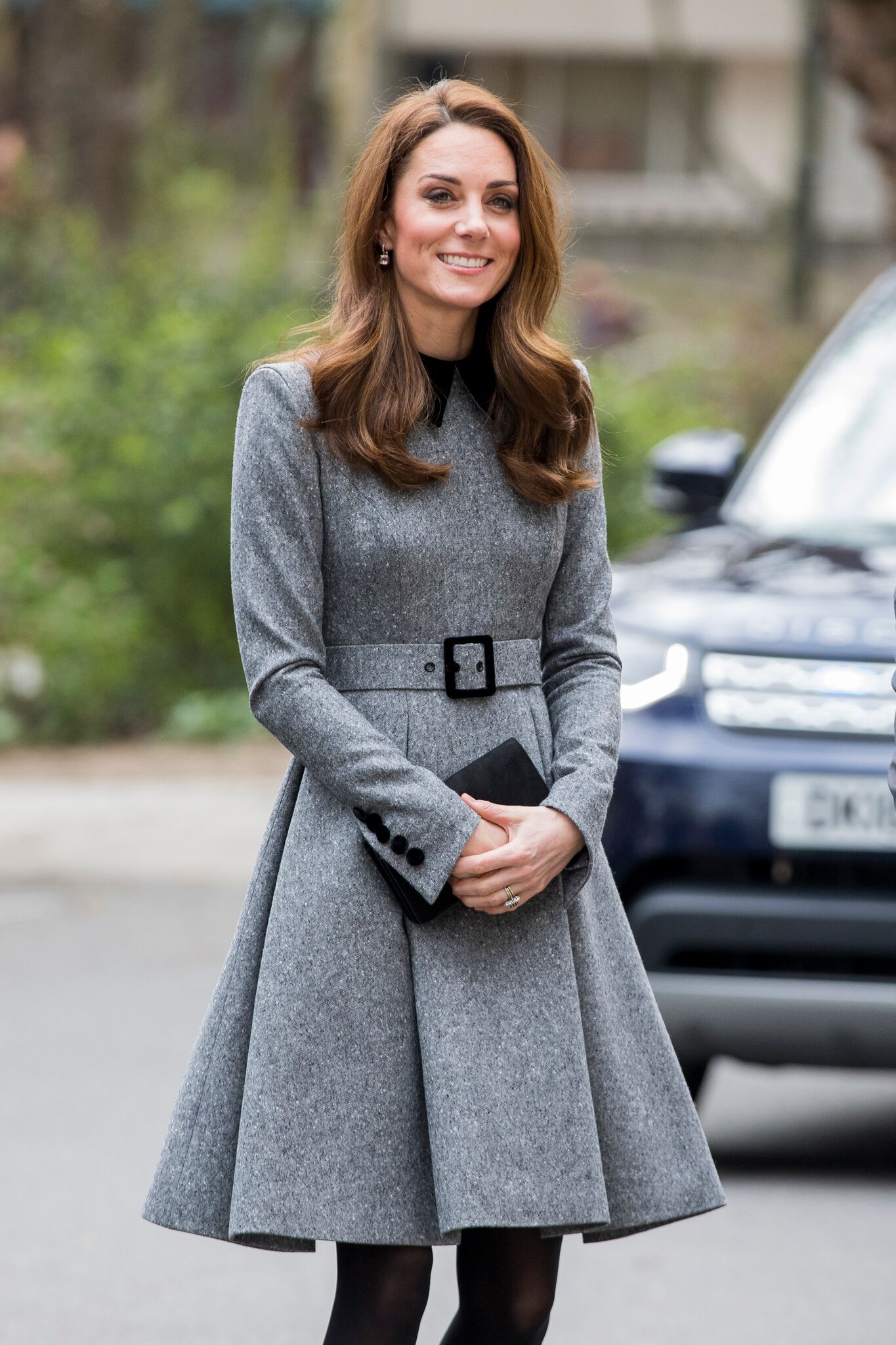 Duchess Of Cambridge visits The Foundling Museum | Getty Images
29. Public Split
Before getting married, in April 2007, Kate and William went through a rough public split. Sources claimed that pressure from the royal family to either get engaged or break up led William to call off their five-year relationship over the phone.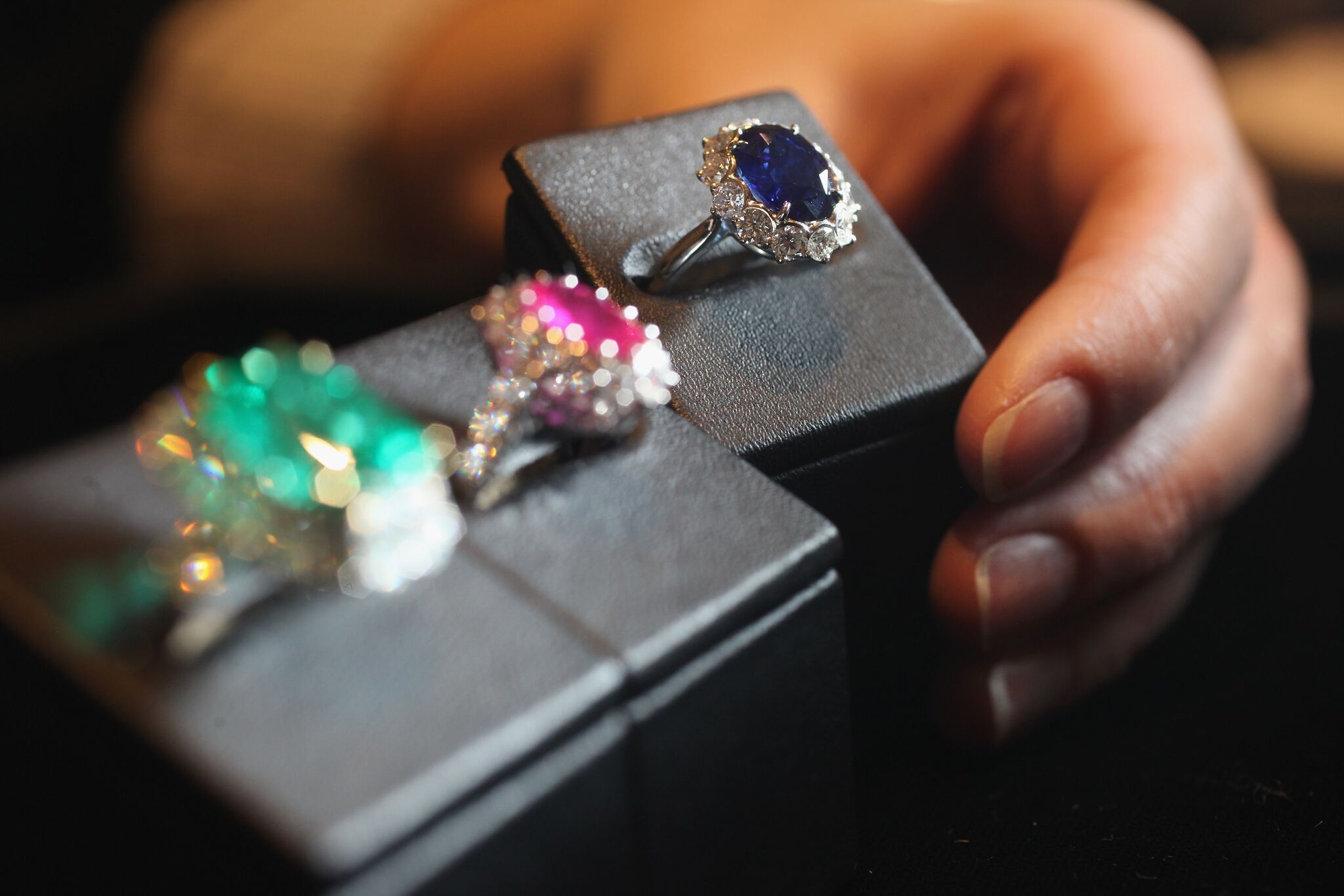 Princess Diana's Sapphire ring amongst others | Getty Images
30. Her Engagement Ring was Princess Diana's
Kate's engagement ring is the same ring that the late Princess Diana had chosen from a catalog in 1981 for her own engagement. It was made by Garrard & Co. who were the crown jewelers at the time and boasts a 12-carat sapphire stone surrounded by 14 diamonds set in white gold.
The ring was given to her sons after the princess passed away tragically in 1997. So when Prince William fell for Kate nearly three decades later, he used his mother's ring to propose.
Please fill in your e-mail so we can share with you our top stories!