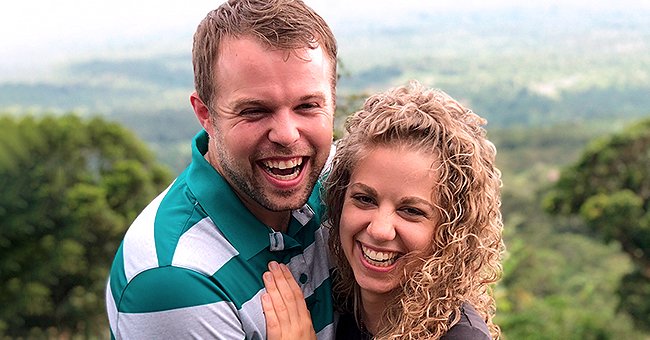 instagram.com/johnandabbie
John David and Abbie Duggar of 'Counting On' Fame Share First Photos at Home with Newborn Baby Grace Annette
After welcoming their newest addition two weeks ago, John and Abbie Duggar have finally settled down at home. The family of three shared heartwarming new photos with fans.
On Wednesday, John-David Duggar and Abbie Duggar's shared Instagram account featured only the second photo of the pair's firstborn daughter, Grace Annette Duggar.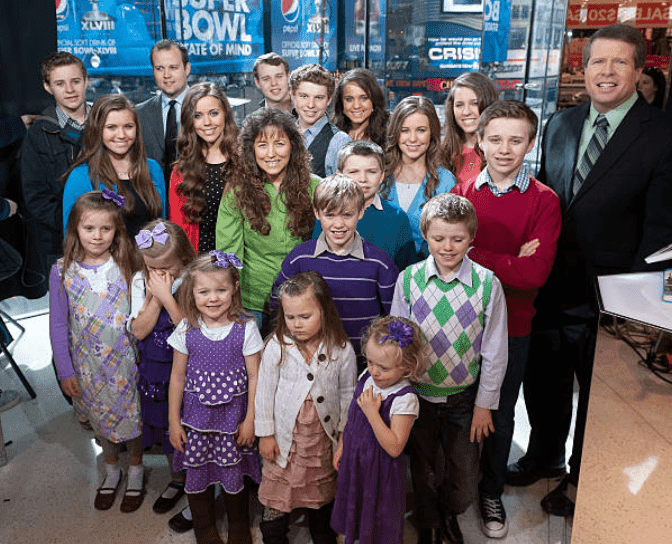 The Duggar family gather for an interview "Extra" at H&M in Times Square, on March 11, 2014 in New York City | Photo: Getty Images
Abbie and John become parents
The gorgeous bundle of joy was born in the early hours of January 7. Two days later, the new parents shared a hospital photo of them smiling down at their baby girl.
They wrote at the time: "We are quite smitten by our new bundle of joy and are soaking in all of her little newborn snuggles." The pair's latest post is found below.
Their first home family portrait
In the recent photo, a smiling Abbie held onto Grace. The tiny bundle appeared to be sleeping as she lay in her mother's arms with her head, neck, and body well-supported.
Next to the pair, John rested his cheek on Jessa, 27, and held up a protective hand to his daughter. Both parents appeared to be glowing in the stunning family portrait.
The couple adjusts to new life
According to Us Weekly, the mother-daughter pair is doing well and has been receiving lots of great advice from their families. The "Counting On" stars undoubtedly have an extensive support system.
While they were getting used to being parents for the first time, John and Abbie celebrated John's 30th birthday last week. Abbie took to Instagram to share a tributary post.
Abbie shares sweet message to John
She shared a photo of a grinning John as he stood outside in the snow wearing winter clothing. In the caption, Abbie wrote sweet words about her husband, listing some of his best qualities.
Abbie, who is very religious just like the rest of her large family of in-laws, also thanked her husband for joining her in biblical readings every night. It looks like the two make a great pair.
Abbie and John got married in 2018. Like, John, Abbie comes from a large family of eight. Of course, that pales in comparison to the 19 Duggar children.
Still, the pair's similar background and upbringing give them a solid foundation to raise their very first child together. We wish the family of three health and success for the new year.
Please fill in your e-mail so we can share with you our top stories!