Jennifer Lopez Shares New Video From Her Rehearsals Ahead of Her Super Bowl 2020 Halftime Show
Jennifer Lopez is stepping up her game with only ten days left until its Super Bowl time. Busy preparing for the big day, the singer says she is "ready to go."
On Thursday, an excited Jennifer Lopez gave her fans a sneak peek into her rehearsal process with the Super Bowl just around the corner.
JENNIFER'S PREPARATIONS
The 50-year-old singer looked festive in her colorful leggings and crop top as she showed off her American football skills on the 25-yard line with a microphone in hand. 
Posed as if ready to take a snap, Jennifer smiled broadly as she said, "Just be here on the 25-yard line waiting for my cue."
Alongside the short clip, Jennifer asked in the caption if people are ready for the Super Bowl, counting down the days herself.
But Jennifer is not the only one focused on preparing for the halftime show. She will be performing alongside the fellow Latin beauty Shakira, who is just as excited.
SHAKIRA'S PREPARATIONS
From the two updates Shakira posted yesterday, she is clearly hard at work with preparations. Alongside an agile-looking black-and-white picture of herself, the 42-year-old singer also noted that there are just ten days left. 
Later on, the Columbian singer added a video clip, which showed her brushing up on her football handling skills in a gym. Cheekily, Shakira looked back at the camera, asking fans if they are ready before hurling the football across to her catching partner.
The pair confirmed their participation in the halftime show on September 26 last year, and they celebrated the fantastic news by posting pictures of each other on social media.
A LONG TIME COMING
From the captions, it's clear that Jennifer and Shakira plan to "set the world on fire," and Jennifer later shared with Ryan Seacrest and Kelly Ripa that they've talked about wanting to headline the halftime show for "many years."
The two ladies take over from Travis Scott, Big Boi, and Maroon 5, who headlined the event last year. Coincidentally, the Super Bowl will take place on February 2, which also happens to be Shakira's birthday.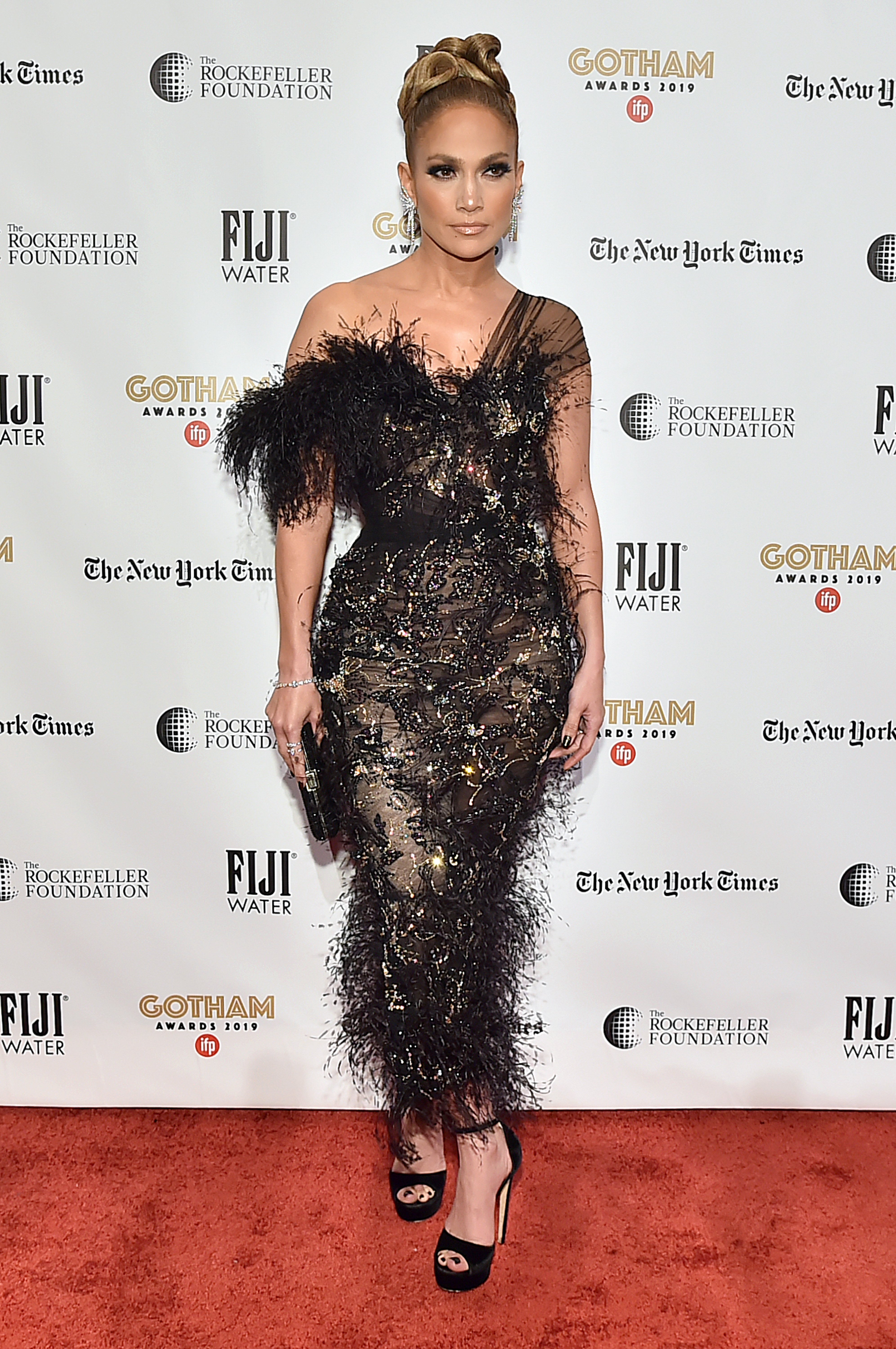 WHAT IT MEANS TO JENNIFER
During an interview earlier this month, Jennifer Lopez shared that its the "perfect moment" in her life to headline at the biggest all-American event. 
The "On The Floor" singer shared that its a "great time" for Latin women to take the stage. With the happenings in the country at the moment, Jennifer is "super-happy" to represent women and her community on the stage.
Held at the Hard Rock Stadium in Miami, Florida, the Super Bowl will air live from 6:30 pm ET on Fox.