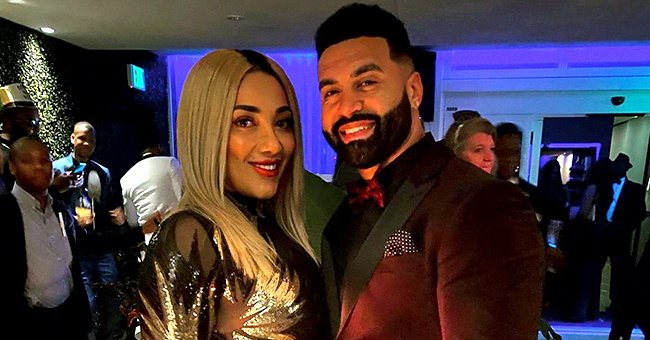 Instagram/apollonida03
Phaedra Parks' Ex-Husband Apollo Nida Praises Fiancée for Staying by His Side in Emotional Post
Apollo Nida shares an emotional message about his fiancee Sherien for standing with him through his highs and lows.
Through thick and thin, through the ups and downs, through the good times and the bad times, whatever the situation may be, it is an absolute delight to have someone you can share the journey with.
Apollo Nida is grateful for his fiancée, Sherien Almufti. He took to Instagram to share his thoughts with those who love the duo.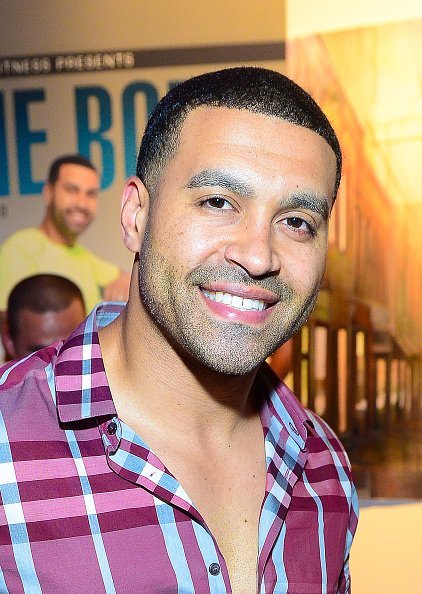 Apollo Nida at the Sister 2 Sister Ladies Night at Mason Murer Art Gallery on May 8, 2014 in Atlanta, Georgia.| Photo:Getty Images
THROUGH MANY OBSTACLES
Former RHOA star Apollo Nida took to Instagram to praise his fiancée for staying by his side through the ups and downs of his life. He expressed that he was grateful to have her and encouraged her to keep being herself. He said:
"We @queensherien are so blessed and have made it through many obstacles. My love, please remember that the path to peace, success & greatness only gets harder to climb. There is no one other than you that I want on my team to help me accomplish this goal. Please continue to love hard and stay ?. 2020 GOD said we have full access just keep Proceeding forward and all stumbling blocks will be laid flat. #HAPPYMLKDAY"
The post was a picture of the two standing in front of what looked to be a giant tree with their arms around each other smiling at the camera.
Apollo and Sherien looked cozy and cute together in their almost matching attires. Apollo can be seen wearing a light blue pant trouser with a long winter jacket and a scarf around his neck.
Apollo and Sherien never miss the chance to gush about one another.
While Sherien who was leaning into Apollo wore black jean trousers, leather jackets and a scarf which she topped off with high heel boots and sunglasses. The duo served some relationship goals as they smiled at the camera looking like they were in a little world of theirs.
FOR OR AGAINST
The comment section came alive after the picture was posted with various opinions to be aired. Some of the couple's fans encouraged them and wished them the best in life while some were expectant to see their babies. One user said:
"You all look great together....a woman who sticks thru good and bad ✊✊✊."
On the other hand, some fans of Apollo's ex, Phaedra Parks disagreed and called the relationship "unworthy". One person even went as far as saying "I decided to unfollow" to which Apollo replied "Bye."
APOLLO AND SHERIEN
Apollo and Sherien started seeing each other in 2016 while he was in prison, and according to Sherien they shared their first kiss while he was serving time. Interestingly, he also proposed to her during one of her visits.
Apollo who was incarcerated for conspiracy to commit mail, wire and bank fraud got released June 2019 as opposed to October 2019 when his five-year sentence would have been completed.
The father of two lovely boys from his previous marriage to Phaedra Parks has been trying to straighten out his ways since his release and he is glad to have Sherien cheer him on.
In addition to sharing snapshots from their life together, Apollo and Sherien never miss the chance to gush about one another.
Please fill in your e-mail so we can share with you our top stories!