Wendy Wiliams Reveals What She's Looking for in Her Future Husband After Finalizing Divorce From Kevin Hunter
Wendy Williams is single and ready to mingle — but only if she's a wife, too. After finalizing her divorce, the talk show host already knows what she wants in her new love life. 
On Thursday night, Wendy Williams appeared on "The Tonight Show Starring Jimmy Fallon" to talk about her life post-divorce — and her future. 
During the show, the 55-year-old revealed that her divorce from ex-husband Kevin Hunter was finalized after nine months. She also divulged what she's looking forward to. The clip is found below.
.@WendyWilliams shares some personal news with Jimmy tonight on #FallonTonight pic.twitter.com/dzC4w8tJAP

— The Tonight Show (@FallonTonight) January 24, 2020
Williams confirms her divorce is final
The "Wendy Williams Show" host has been enjoying her life so far since the significant change. She spoke about a new chapter with positive words and even wished Hunter well. 
Williams also announced that she'd moved out of the New Jersey suburbs where she once lived with her 19-year-old son Kevin Hunter Jr, and into the city.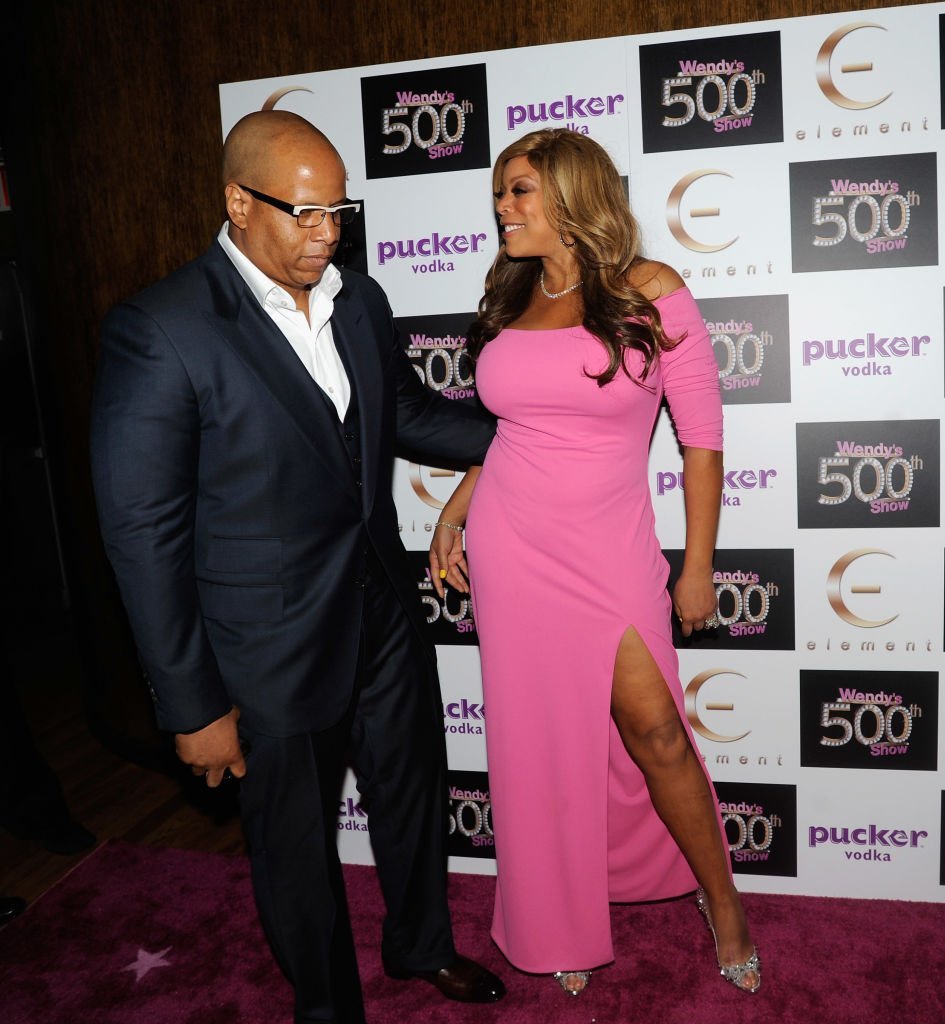 She has conditions for a new man
When asked if she'd get married again after over 20 years of it, the host was hopeful but specific about her requirements. At the same time, she wasn't very picky.
"As long as he's got game, I'm in," she told Fallon. She then added: "As long as he can pay his own bills!" Fallon then began using his fingers to make a list. 
She's willing to tie the knot again
Williams helped him out, saying, "Pay your own bills, treat me with resp — By the way, I'm a wife, not a girlfriend." Fallon was a bit confused at that, too. 
The former radio host then shook her ring finger to make her point. She also added two more conditions: There'll be a straightforward prenup, and she doesn't want to live with her future husband.
Williams' ongoing woes
Williams decided to divorce her husband after Kevin allegedly fathered a child with his mistress. The pair reportedly forewent alimony, and Kevin will sell his shares of Williams' production company to her.
Amid her divorce finalization, Williams is also facing backlash for a recent action that made fun of actor Joaquin Phoenix's cleft clip. She apologized, but the internet effectively dismissed it.
Tens of thousands want Wendy gone
Instead, on Wednesday, a petition was started to get Williams off the air. It garnered over 80,000 as of Thursday with no comment from the talk show host so far. 
Since the petition and Williams' interview with Fallon somewhat coincided, it's hard to say what will happen. However, Fallon did congratulate Williams for having her show picked up until 2022. 
"The Wendy Williams Show" has been on the air for 11 seasons, and throughout that time, Williams has gotten a lot of backlash at various times. Maybe her new chapter will be free of tv.