Regis Philbin Has Been Married for 49 Years to Wife Joy & He Reportedly Still Worships the Ground She Walks On
Regis Philbin and his wife, Joy seem to have been married since forever and the television personality reportedly still adores her with every fiber of his being.
It is very rare to see a Hollywood couple fall in love, get married, have kids and stay together till they are old and gray.
This couple, however, has beaten the odds and managed to stay together for many many years. Regis Philbin and his wife, Joy have one of the longest relationships in Hollywood.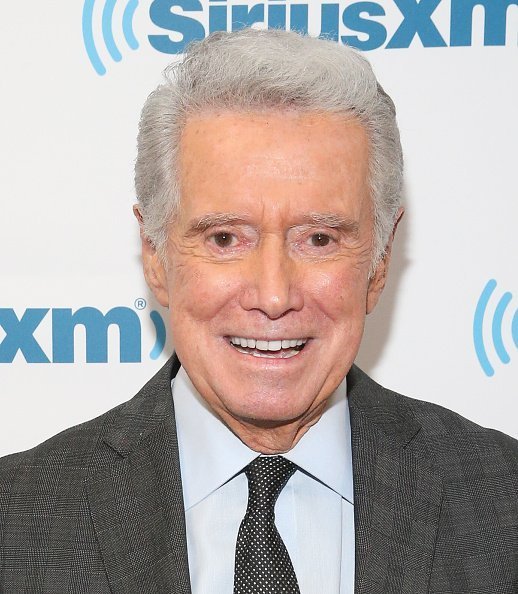 The former "Who Wants to be a Millionaire" host and his TV personality wife have been together for almost 50 years.
Sources close to them have revealed that they are best friends and still very much in love as Regis worships the group his wife walks on. A source told the Closer Weekly,
"Regis worships the ground Joy walks on. They truly are best friends. Everyone loves Regis and Joy, they're a great company, have amazing stories, and they complement each other perfectly."
Despite being together for so long, this couple still goes on date nights. Earlier this month, they were spotted holding hands as they were leaving Craig's restaurant not far from their condo.
Also, Closer Weekly got inside information as to how the couple intends to mark their five decades-old anniversary. According to a source, they will celebrate the grand occasion with friends and family.
Before he met his wife, the 88-year-old TV host once tied the knot.
In an interview with Parade in September 2011, the power couple opened up about the secret to their many years together.
While Regis joked around with his response, Joy had a more serious and genuine response which melted the hearts of many. She said:
"There's just something about Regis. There's always something new on the horizon and it keeps our lives active and fun. I'd rather be with Regis than any other person in the world."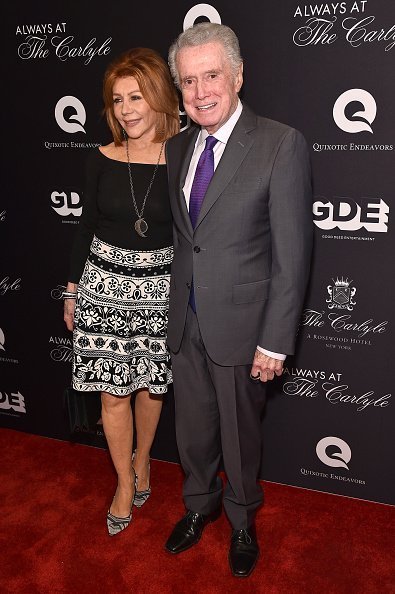 Before Regis Philbin met his wife, the 88-year-old television host once tied the knot with another woman. In 1955, he got married to Catherine Faylen.
From his first marriage, Regis had two children, Amy and his late son, Daniel. In 1968, he and Catherine got divorced.
In 1970, he got married to his current TV personality wife, Joy Philbin with whom he has two daughters, Joanna and J.J Philbin.
While his daughter, Joanna is an accomplished author, his son, J.J Philbin is an accomplished producer and screenwriter.