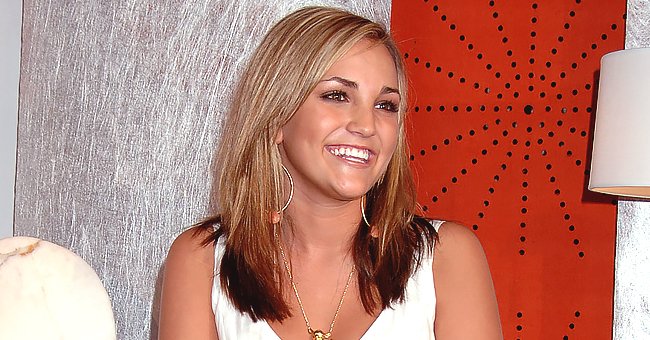 Getty images
Jamie Lynn Spears, Paul Butcher and Rest of 'Zoey 101' Cast 15 Years After the Series First Aired
Nickelodeon had one of his biggest successes in the teen TV series, and during its four-season run, it was the home and school of many young talents that have in one way or another stayed close to the industry.
"Zoey 101" made a TV star on her own right out of superstar pop singer Britney Spears' little sister Jaime Lynn Spears, even if she later opted to become a country music singer, and it gave it a boost to the careers of many young performers as well.
Rumors of a possible revival of the series with its original cast have been around for some time now, and even though some of them have teased about the possibility, nothing has been confirmed on the subject.
While we all hope for these rumors to be fact, let's take a look at what has kept this selected group of performers busy in the 12 years that have gone by since the series ended in 2008.
JAMIE LYNN SPEARS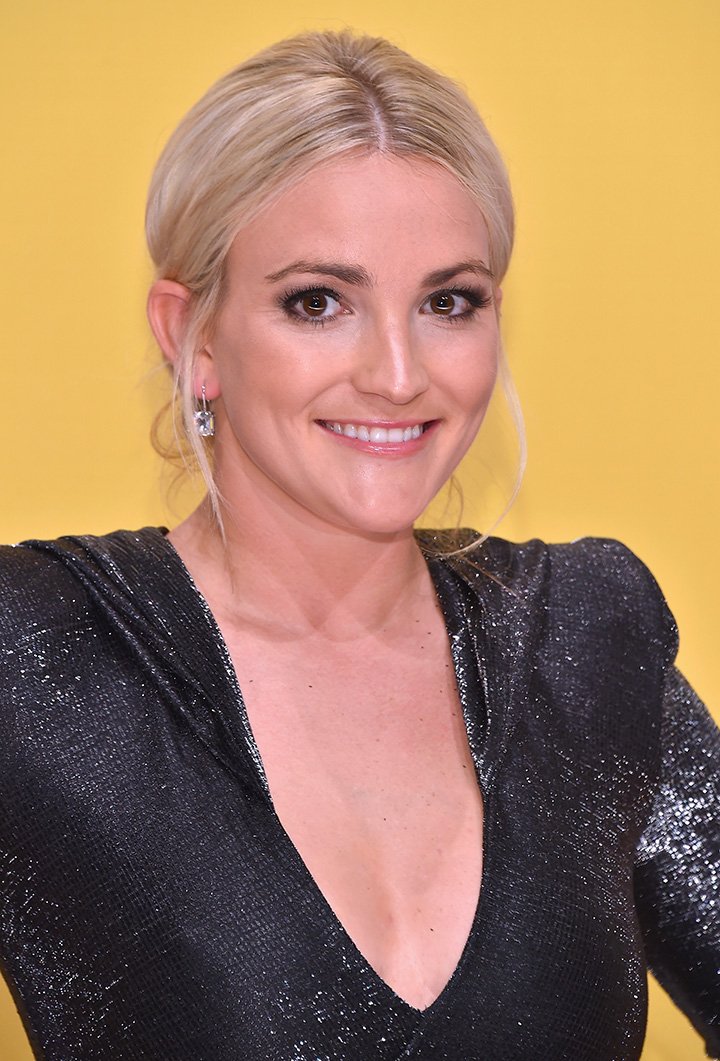 Jamie Lynn Spears. I Image: Getty Images.
The 28-year-old actress played the title character Zoey Brooks, a multitalented and popular student at the Pacific Coast Academy (PCA) boarding school in Southern California. The show revolves around her social circle.
While Spears became very well known as an actress following her three years in the show, her 2007 pregnancy at age 16 led to her retirement from acting. She went on to pursue a music career, following her older sister Britney's steps.
SEAN FLYNN
The 30-year-old actor played Chase Matthews, the series male lead. He is Zoey's dorky best friend, who develops a secret crush for her, but decides not to do anything about it and protect the friendship.
Matthews spent 4 years away from acting after the show ended, returning in 2012 in the western "Hatfields and McCoys: Bad Blood." He has since appeared in films like "The Last of Robing Hood" (2013), and TV movies like "The Golden Stars" (2017).
MATTHEW UNDERWOOD
The 29-year-old actor played Logan Reese, a spoiled child from a wealthy family. He thinks of himself as a celebrity and is fond of giving away unsolicited autographed pictures of himself to girls at PCA.
Underwood appeared in his only theatrical feature film "Reality Horror Night" (2009) before appearing in the TV movies "The Magic Studio" (2017), and "The Golden Stars" (2017), and short films like "Time Hoppers" (2018) and "The Unicorn Sisters" (2019).
CHRISTOPHER MASSEY
The 29-year-old actor played Michael Barret, Logan and Chase's roommate and best friend. Along with Logan, he tries to get Chase to reveal his true feelings to Zoey. He is good at jokes, and singing, and a very loyal friend.
Massey hasn't been very active as an actor since his "Zoey 101" days, but his credits include voicing several characters in the animated film "Mary and Max" (2009) and guest-starring in "Switched at Birth" (2012), and "Accountable" (2019).
VICTORIA JUSTICE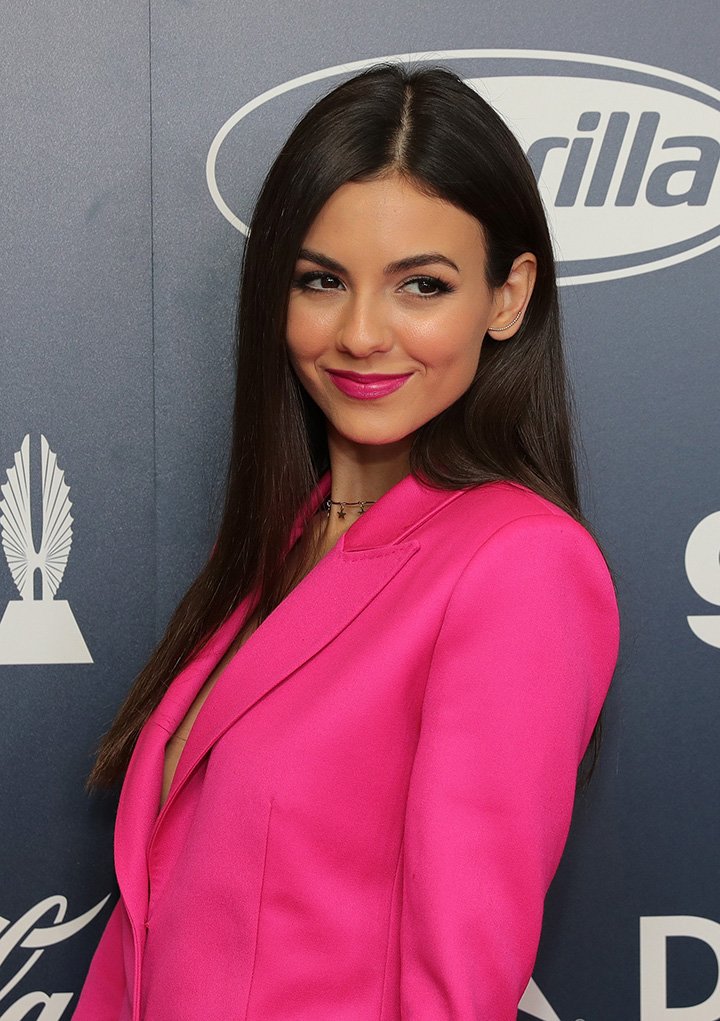 Victoria Justice. I Image: Getty Images.
The 26-year-old actress played Lola Martinez, Zoey and Nicole's roommate in seasons 2 to 4. She dreams of becoming a movie star and winning an Academy Award before turning 19.
Justice went on to land leading roles in the TV series "Victorious" (2010-2013) on which she showcased her talent as a singer, and "Eye Candy" (2015). She also starred in the films "The Outcasts" (2015), and "Bigger" (2018).
ERIN SANDERS
The 29-year-old actor played Quinn Pensky, one of Zoey's best friends. She is impressively intelligent for her age and spends most of her time doing science experiments that frequently go wrong.
Sanders has done a lot of TV work, landing regular roles in series like "The Young and the Restless" (2008), "Big Time Rush" (2009-2013), and "Six Degrees of Separation" (2019). On the big screen, she has been in "Model Minority" (2012), and "Limelight" (2017).
ALEXA NIKOLAS
The 27-year-old actress played Nicole Bristow, a Kansas-born student at PCA who is one of Zoey's roommates in the first two seasons. She didn't get along with former roommate Dana, but had a nicer relationship with her successor, Lola.
Nikolas has guest-starred in series like "CSI: Miami" (2008), "Supernatural" (2009), "Criminal Minds" (2010), "Lie to Me" (2011), and "The Walking Dead" (2012-2013). She was also in the films "Red State" (2011) and "Detention of the Dead" (2012).
PAUL BUTCHER
The 25-year-old actor played Dustin Brooks, Zoey's younger brother, who is very protective and close to his sister. He is also an advanced student with a scientific-oriented mind.
Butcher went on to land regular roles in the TV series "MyMusic" (2013-2014), and "Destiny 7" (2016), apart from guest-starring in "Criminal Minds" (2009) and "Comedy Bang! Bang!" (2015). He also became a pop singer.
KRISTIN HERRERA
The 30-year-old actress played Dana Cruz, Zoey's roommate in Season 1. She is a tomboyish girl that is very talented at playing basketball. She has a strong personality that can cause her to crash with others.
After her departure from the show in 2005, Herrera continued playing Lourdes Del Torro in "General Hospital" until 2008. She was also in the films "Freedom Writers" (2007), and "Resurrection Mary" (2007).
JACK SALVATORE JR.
The 30-year-old actor played recurrent character Mark Del Figgalo, Quinn's inexpressive once boyfriend.
Salvatore appeared in a few episodes of the TV series "10 Things I Hate About You" (2009-2010), and played minor roles in films like "Stay Cool" (2009), and "Overnight" (2012). He also wrote the screenplay for the drama film "Beat the House" (2015).
Please fill in your e-mail so we can share with you our top stories!