Kenya Moore from RHOA Celebrates 49th Birthday with Gorgeous Photo & Love Letter to Daughter Brooklyn
Kenya Moore just celebrated her 49th birthday and instead of putting the spotlight on herself, she decided to write a love letter to her daughter Brooklyn instead. 
It's been a rough couple of months for Kenya Moore after her separation from husband Marc Daly and the current feud she has with "The Real Housewives of Atlanta" co-star NeNe Leakes. 
However, Moore has decided to see the bright side of things and dedicate all the challenges she faced to the positive force of love and light in her life - her daughter Kenya. 
Kenya Moore and Marc Daly have decided to part ways after two years of marriage.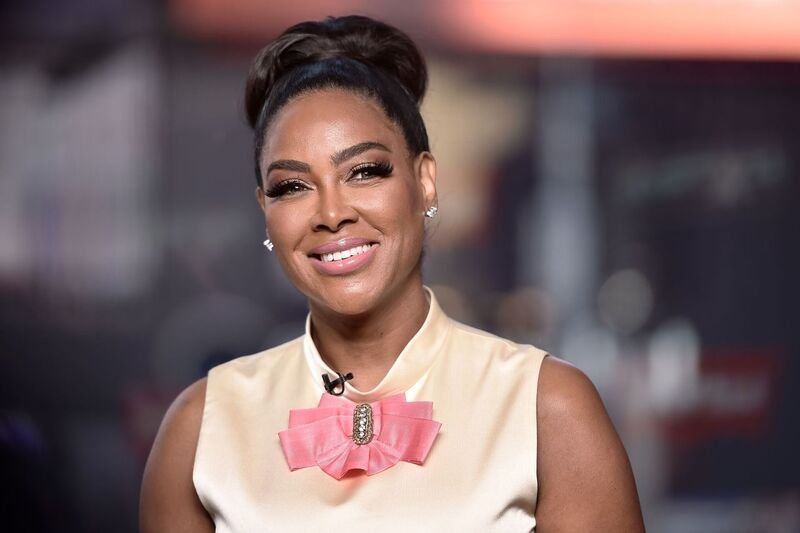 KENYA'S ANGEL ON EARTH
Brooklyn Daly was born on November 4, 2018, and since then, Kenya's world revolves around her. That is why even when Kenya has to face some challenging days and make difficult decisions, she powers through all for her daughter. 
"God brought this Angel into my world who is the miracle known as Brooklyn and everyday is my birthday. How did she get here? Why did she choose me? She knew I needed her far more than she needed me."
A SPECIAL BIRTHDAY TRIBUTE
For Kenya's birthday tribute, she shared a picture from one of their mother-and-daughter photoshoots, both of them dressed in white. Both Kenya and Brooklyn were beaming with happiness during the shoot, a feeling that the proud mom always feels when she's with her daughter. 
While Kenya welcomed her daughter when she was already 47-years-old, it was all worth the wait for her and even shared that the reason why her grandmother left, and that's because Brooklyn entered her life. 
"You are my life Brooklyn, my happiness, my joy, and the unconditional love I waited my whole life for. You have my grandmother's spirit. She left me so I could have you.I live my whole life for you. You are everything that is good in me and you inspire me to be better everyday. You are my legacy."
KEEPING KENYA AFLOAT
Indeed, Brooklyn has been keeping Kenya afloat, especially after her difficulty while filming "The Real Housewives of Atlanta" season 12. For fans of the show, they've seen the constant bickering and fights between Moore and her co-star NeNe Leakes, to the point that they almost got into a physical altercation. 
Hoping to put an end to all the fights, which other co-stars like Cynthia Bailey also experience with Leakes, Moore suggested that Leakes ultimately left the show. 
To add to her struggle, Kenya Moore and Marc Daly have decided to part ways after two years of marriage. While they maintain an amicable relationship for the sake of their daughter, they are currently in the middle of processing their divorce.