'Modern Family' Actress Marsha Kramer Dead at 74
Leading roles are always the central point of a show or a film, but secondary roles can be just as important and actress Marsha Kramer was proof of it.
Sadly, Kramer will no longer continue to grace the world with her charm as she recently passed away at the age of 74. The news was shared by Jeff Greenberg, casting director of "Modern Family."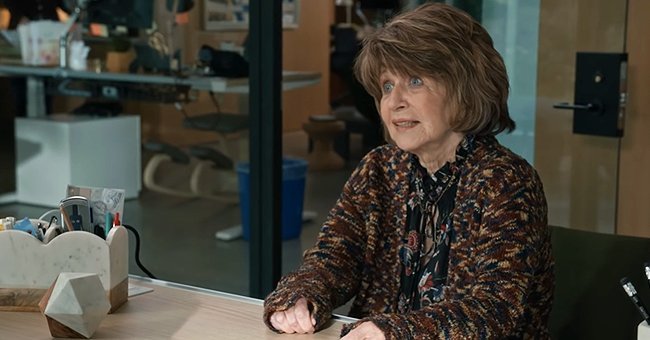 REMEMBERED FONDLY BY HER PEERS
On Saturday, Greenberg took to his Twitter account to post a very sweet picture of himself and Kramer as a way to let fans of the show know of her death.
According to the casting director, Kramer drew her last breath on Thursday, January 23, but the cause of death is yet to be revealed. Although she only appeared in 14 episodes, she was on the show for seven years.
So sad to hear that my long time friend, Marsha Kramer passed away yesterday at the age of 74. She was so delightful in the 14 eps she shot as Margaret on Modern Family over the last 7 yrs, but I'll always remember her soaring aloft as Wendy to Sandy Duncan's Peter Pan. #RIP pic.twitter.com/H3vfdzPfiP

— Jeff Greenberg (@JeffGreenbergCD) January 24, 2020
The late actress played the role of Margaret, Jay Pritchett's secretary in ABC's prestigious sitcom. In the most recent episode, which aired Wednesday, she came out of retirement to work for Ariel Winter's character Alex Dunphy.
Her most famous role was Wendy in the 1979 Broadway musical "Peter Pan"
A LIFETIME OF EXPERIENCE
As per her profile in the Musical Theatre Guild, Kramer graduated from UCLA and attended the Royal Academy of Dramatic Art in London. She also received four Los Angeles Drama-Logue Awards and a Robby Award.
During her career, she made appearances in shows such as "NCIS," "Malcolm in the Middle," "Ally McBeal," "Cheers," "Touched By An Angel," "Frasier," "General Hospital," "Days of Ours Lives" and "Dr. Ken."
No! This is so sad! She was so funny and vibrant in the episode we just shot with her in December!

— Jason Winer (@JasonWiner) January 25, 2020
On the big screen, Kramer was featured in "Jumper," "The Great Gatsby" and "Red Riding Hood. Still, her most famous role was Wendy in the 1979 Broadway musical "Peter Pan."
HARD TO SAY GOODBYE
Kramer's death was yet another blow suffered by "Modern Family" fans, who recently had to come to terms with the death of Frank Dunphy.
Frank, played by actor Fred Willard, was Phil Dunphy's father and was a beloved character that always brought something new and hilarious to the show.
Much like Marsha, Willard played the role of Frank in 14 episodes across 11 seasons and received a nomination for an Emmy for "Outstanding Guest Actor in A Comedy Series" back in 2010.