Kandi Burruss from RHOA Shares New Photo of Baby Daughter Blaze Sweetly Sleeping
One of the stars of the "Real Housewives of Atlanta," Kandi Burruss, showed off her youngest mini-me taking a nap in a recent Instagram post.
The proud mom of three, Kandi Burruss, can't get over the latest addition to her family. She constantly gives her followers something to gush about.
On January 24, Kandi took to her Instagram page to post a picture of her youngest daughter, Blaze Tucker, looking like a sleeping beauty.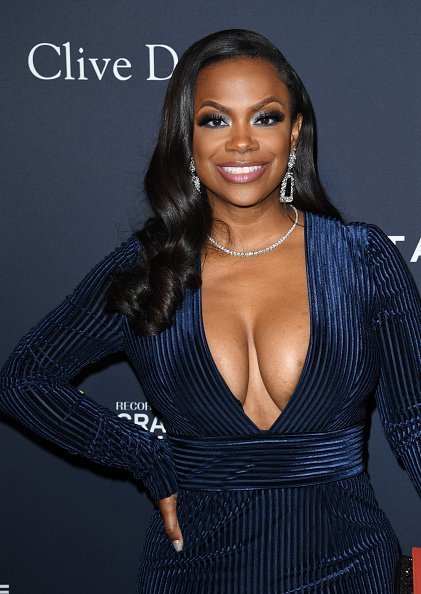 In the photo, the adorable newborn baby was wearing a yellow head warmer and a navy blue sweatshirt with the word "Juicy" written on it.
She looked so adorable and peaceful as she had her beauty sleep with both arms raised beside her head. Kandi captioned the post: 
"The youngest of the bunch has been getting her beauty sleep!"
The picture of the two-month-old melted the hearts of Kandi's fans and followers. They took to the comment section to gush about little Blaze and her resemblance to members of her family.
"She is absolutely beautiful, looking like her big sister." Someone said. "Awww she is a sleeping beauty," another added. "She is a gorgeous mix of all of you," a third said.
Since she joined the family, she has been nothing but a bundle of joy.
It's not the first time Kandi's fans say Blaze looks like a member of the family. In a week's old post on Blaze's Instagram page, her fans gave their opinions as to who they think she resembles.
Kandi, however, is convinced little Blaze looks just like her mama. She shared a TikTok video where she morphed some of her old pictures into Blaze's photo. She then added the caption:
"I morphed myself into @blazetucker! I can see me in her. Can you see it? The last photo is Blaze & the rest are me. #SheGetItFromHerMama."
Kandi and Todd welcomed their youngest child, Blaze Tucker on November 22, 2019, through a surrogate. She joined her older siblings Kaela Tucker, Riley Burruss, and Ace Tucker.
Since she joined the family, she has been nothing but a bundle of joy and has succeeded in bringing the family closer together.
Before her birth, Kandi's mother and Todd were not exactly getting along, following her birth, however, the relationship between them seems to have gotten better.
Kandi shared a video featuring her and her mother; in the video, Kandi's mom admitted to the fact that she could already see a new relationship with Kandi's husband, Todd.