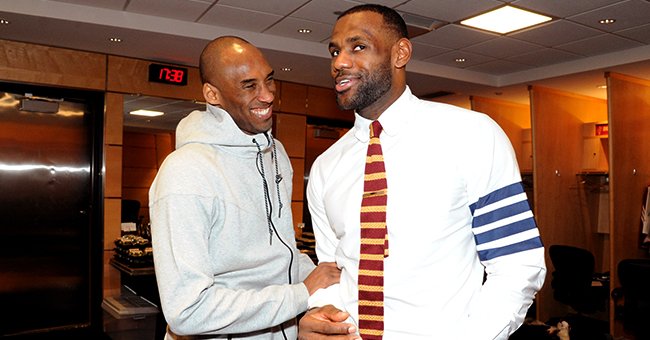 Getty Images
LeBron James Spotted in Emotional State at LAX after Learning about Kobe Bryant's Tragic Death

LeBron James couldn't hold back the tears after he learned of Kobe Bryant's death on Sunday.
LeBron James and the Los Angeles Lakers were on their way back when they heard of Kobe Bryant and his daughter, Gianna Maria-Onore's unfortunate passing.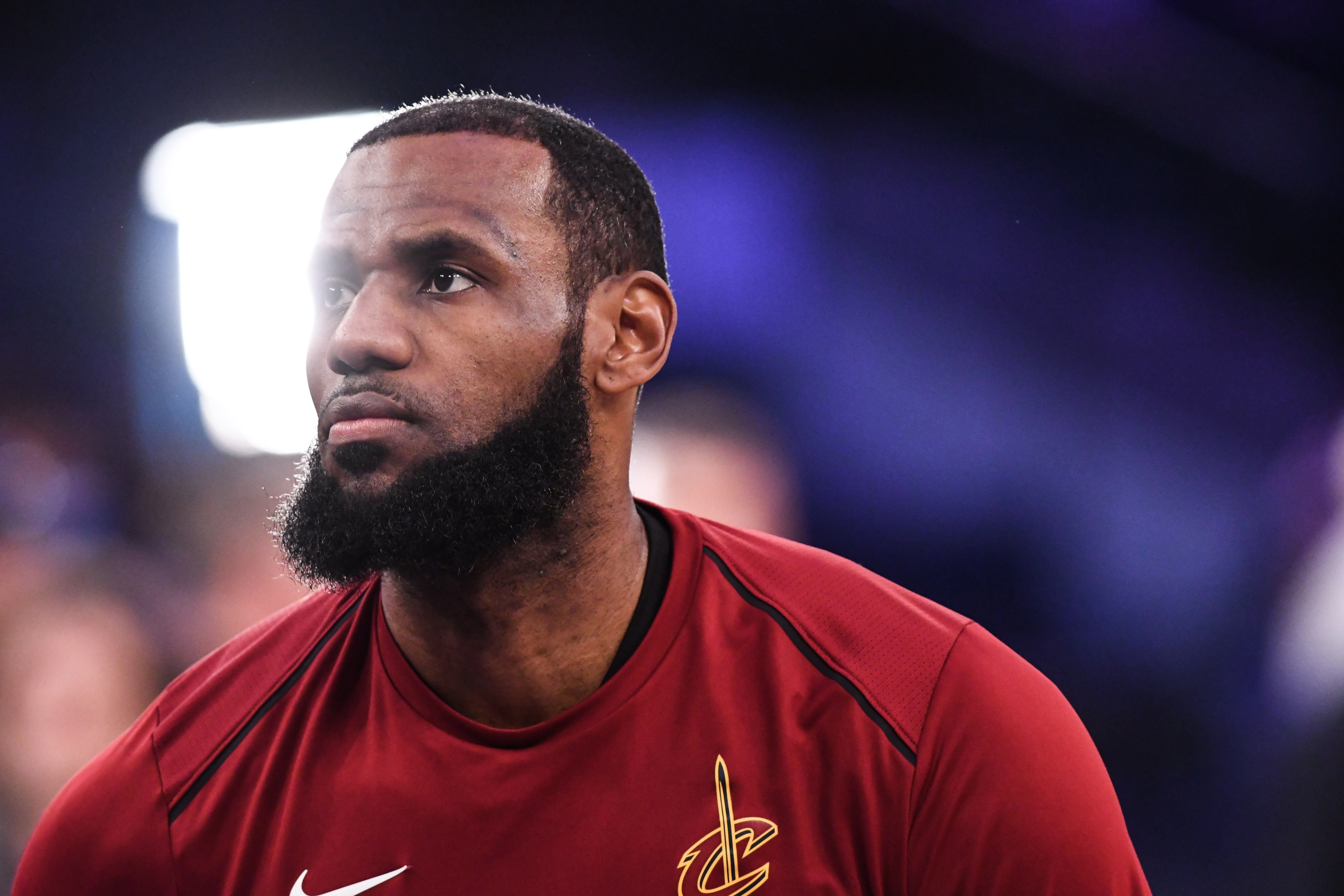 LeBron James #23 of the Cleveland Cavaliers warms up before the game against the New York Knicks at Madison Square Garden in New York City | Photo: Getty Images
While the Purple and Gold players were left in shock and devastation upon reception of the news, the most hit was LeBron who had passed Kobe on the all-time scoring list on Saturday.
According to an AS report, NBC Los Angeles shared a clip that showed LeBron as he had an emotional moment after getting off the plane. In the clip, Lakers players were seen embracing one another as LeBron walked away, wiping tears from his eyes.
Clutch Points added that the 35-year-old remembered his friend in an emotional interview with ESPN. In the words of the bereaved:
"Seeing a kid, 17 years old, come into the NBA and trying to make an impact on a franchise, I used it as motivation. He helped me before he even knew of me because of what he was able to do."
The basketballer also pointed out that it had been a privilege to wear the same colors that the late father-of-four had worn until he retired in 2016.
Bleacher Report further divulged that LeBron subsequently took to Instagram to pen a heartfelt message to Kobe. Some parts of the letter read:
"I'm heartbroken and devastated my brother!! Man I love you big bro. My heart goes to Vanessa and the kids. I promise you I'll continue your legacy man!"
Although they never played for the same team in the NBA, both basketballers did their bit in leading the United States to a gold medal in the 2008 and 2012 Olympics.
They also had respect for each other and their career achievements. In fact, Kobe's last tweet was a message of support and congratulations to LeBron after the latter passed his [Kobe's] mark of 33,643 points in Saturday's game against the Philadelphia 76ers.
Kobe was not only an 18-time All-Star who won five NBA championships but he was also one of the most renowned basketball players of his generation.
The 41-year-old died in a helicopter crash alongside his 13-year-old daughter, GiGi.
Please fill in your e-mail so we can share with you our top stories!