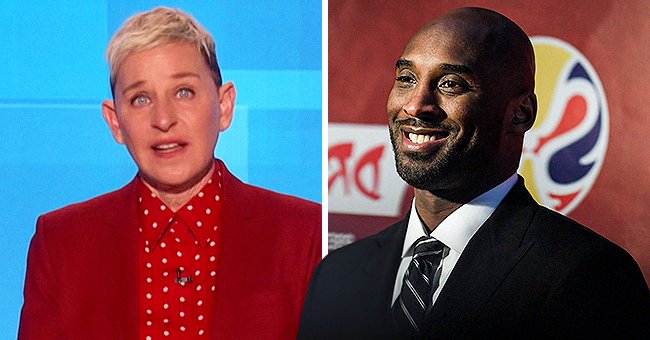 YouTube/TheEllenShow. | Getty Images.
Ellen DeGeneres Got Emotional as She Urged Audience to Savor Every Moment of Life after Kobe Bryant's Tragic Death
Ellen DeGeneres felt inspired to remind her fans to "celebrate life" during a tearful speech as her birthday coincided with the tragic death of basketball legend Kobe Bryant on Sunday.
The helicopter crash that claimed the lives of nine people, including Kobe Bryant and his young daughter, had Ellen DeGeneres reflect on the important things in life.
During Monday's taping of her talk show, Ellen DeGeneres shared through tears that Sunday's celebrations took an unexpected turn.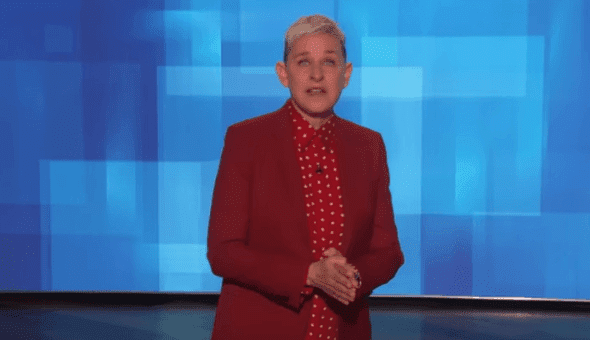 Ellen DeGeneres in tears as she reflected on the death of Kobe Bryant on her talk show. | Source: YouTube/TheEllenShow
It was Ellen's birthday, but also the day of the Grammy Awards. She waited in anticipation for the outcome of her nomination, but then "everything changed in a second," as said:
"Life is short and it's fragile. We don't know how many birthdays we have. We don't have to have a birthday to celebrate, just celebrate life."
The 62-year-old urged viewers and the audience to tell people they love that they do in so many words. Whether it be through a phone call or a text. They shouldn't wait to express love.
The subject had Ellen visibly emotional as she wiped the tears from her eyes and added:
"If you haven't told someone you love them, do it now. Hug them. Kiss them. Be nice to people at the DMV. They're people!"
The talk show host then thanked her fans for their support and expressed her gratitude for her wife, Portia De Rossi, who loves her.
While Ellen intended to fill "the room with love" as much as it is needed in light of recent events, she admitted to failing because all she could manage was to "fall apart" before handing things over to her man tWitch.
During an interview just over three years ago, Kobe shared his view on mortality and a perspective on life and death that gave him comfort.
The Ringer interviewed Kobe in 2016, shortly after making his retirement from basketball known, and in facing his mortality as an athlete, he inadvertently also faced the other kind.
Kobe said that he felt "comfortable" with accepting the understanding that light and dark can't exist without each other, and neither can one have life without death.
Since his passing, the world reacted with shock and sadness as the legendary basketball player left the world too soon.
To provide fans, friends, family, and the basketball community with some time to mourn the loss of their beloved hero, the National Basketball League Communications department made an announcement out of respect.
The game between the Lakers and the Clippers set for January 28 at the Staples Center will be postponed and rescheduled at a later date.
Please fill in your e-mail so we can share with you our top stories!