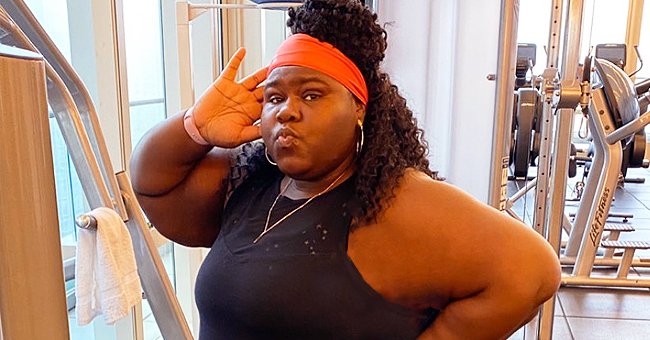 Instagram/gabby3shabby
Inside Gabby Sidibe from 'Empire' Weight Loss Journey Including Stomach Surgery in 2017
"Empire" actress Gabourey Sidibe has been rocking social media with more updates on her incredible weight loss. The star showed off her slimmer curves, wearing a top and leggings.
The "Precious" actress reportedly weighed 300 pounds and has now allegedly lost close to 150 pounds after undergoing surgery.
She has already gone public with her relationship with Brandon Frankel.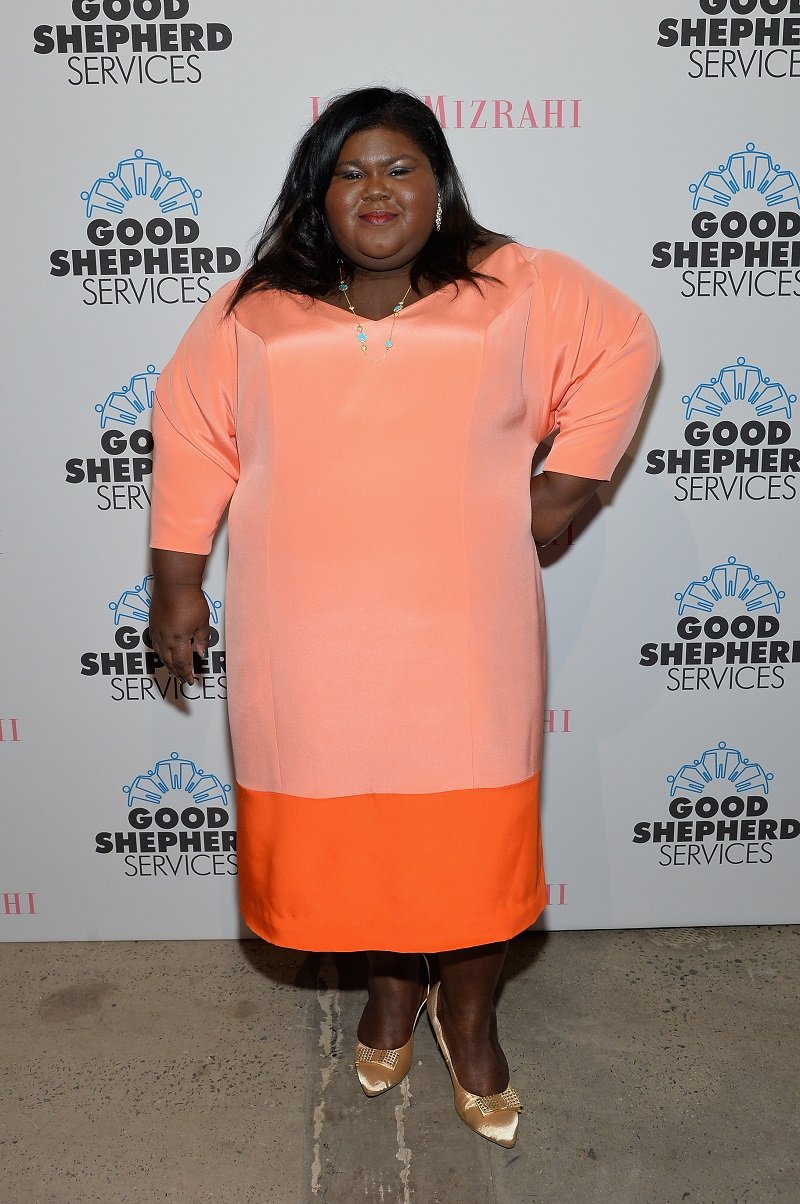 Gabourey Sidibe on April 24, 2014 in New York City | Photo: Getty Images
GABBY'S BEAUTIFUL BODY
Gabourey Sidibe sent pleasant shockwaves across the net back on January 25 when she took to Instagram to flaunt her gorgeous slimmer body.
In her post, she appeared at the gym, kneeling on a large orange ball, wearing a confident look that spoke volumes on how she felt about her body. The caption read:
"Balls and Knees and Magic."
In her memoir titled "This Is Just My Face," Gabourey opened up about her journey to fitness and the circumstances that brought about it.
She explained that she underwent laparoscopic bariatric surgery in March 2017 after she unsuccessfully tried to lose weight by her own means.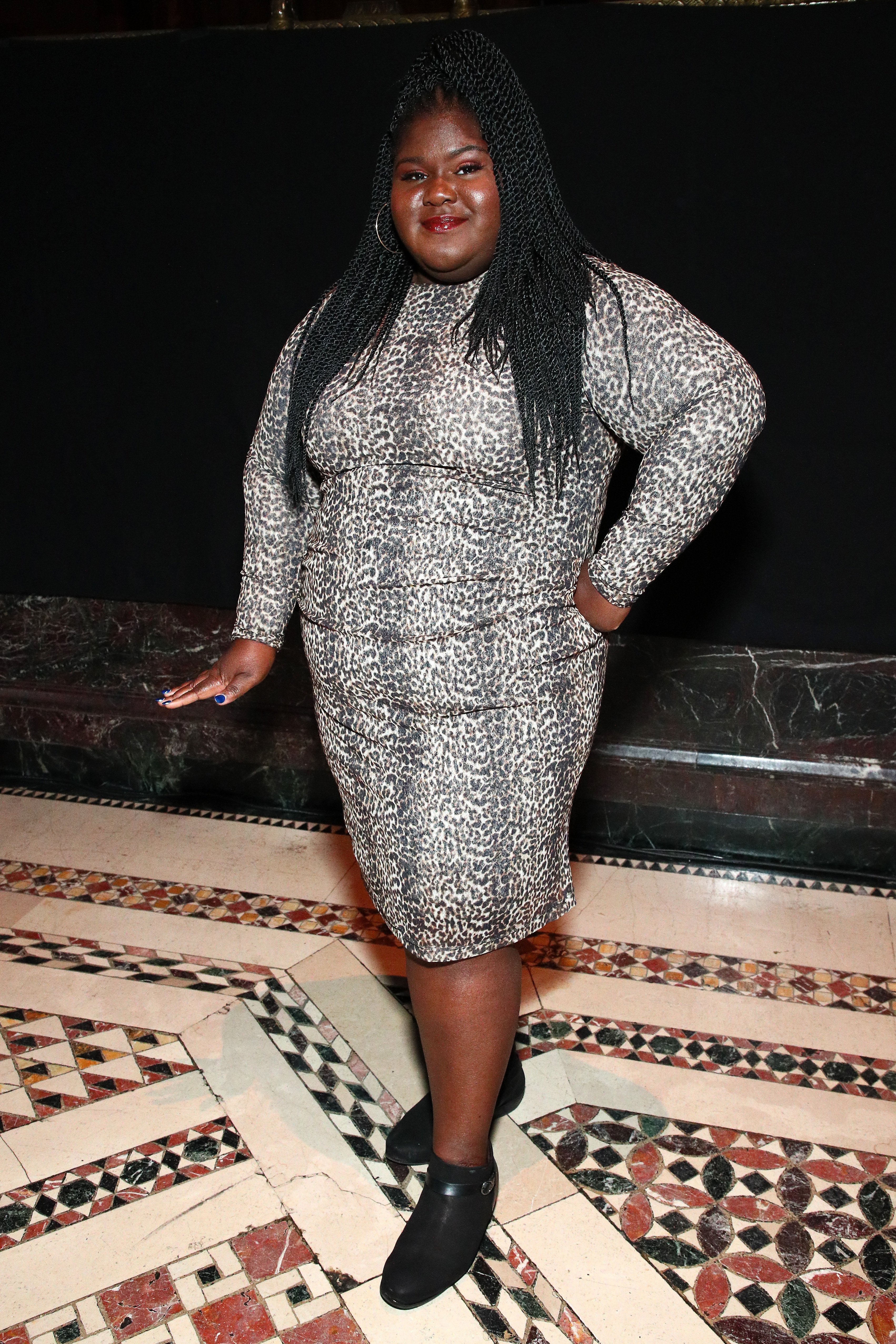 Gabourey Sidibe in New York City on May 15, 2019 | Photo: Getty Images
GABOUREY SIDIBE'S SURGERY WAS NOT CHEATING
According to her, the medical procedure was not her way of cheating and taking the easy way out as she adamantly stated in the memoir that she had tried everything she could, and surgery was her last option.
Gabourey also revealed that her doctor stated that her hunger and capacity to eat would be limited as they would cut her stomach in half.
She emphasized that her lifelong relationship with food had to change, and that's what the surgery was all about. Gabby added:
"[My surgeon said that] my brain chemistry would change and I'd want to eat healthier. I'll take it!"
SHE WANTS TO BE ACKNOWLEDGED FOR HER TALENT, NOT HER BODY
However, according to People, that was not the only reason why she went under the knife. She and her brother, Ahmed, were diagnosed with type 2 diabetes.
Gabourey Sidibe also confessed that she used to be bullied often, and it made her feel ugly all her life, which also prompted her decision to get surgery.
Now that she's all curves and glam, Gabourey has requested to be recognized and respected for her talent and not her body.
During an interview with Refinery29, she spoke out against people who often complimented her on shedding pounds post-op. The "American Horror Story" actress explained how her battle with weight loss had been a personal pursuit ever since undergoing surgery in May 2019.
She added that well-intentioned comments concerning her loss of weight or her body in general made her feel "weird." She explained:
"Yeah, I have been struggling with weight my entire life. I realize that as long as I have a body, it will be a struggle."
GABOUREY SIDIBE'S BOYFRIEND
Gabby's health is not the only aspect of her life that has been making headlines, though, as her love life is blossoming, too.
The actress has already gone public with her relationship with Brandon Frankel, who works in the entertainment industry doing marketing and branding.
Brandon and Gabby's relationship reportedly dates back to 2019 when Brandon tagged her on his Instagram page. The pair were later seen hanging out at Disneyland by May. Then, on New Year's Eve, they exchanged some heartfelt messages via social media.
On April 24 this year, Gabourey uploaded a video to her Instagram account, showing Brandon resting on what looked like a couch while petting Aaron, her cat.
One of the most attractive aspects of the clip was that her boyfriend was wearing a ring on his ring finger. Probably predicting the myriad of questions and rumors that his ring might have triggered, she wrote in the caption:
"No, it's not a wedding band and we're not engaged but I love that y'all want that for me!"
At the moment, Gabourey Sidibe is very much focused on her career. Apart from portraying Becky in "Empire," she is expected to appear in the upcoming film "Antebellum" later this year.
Please fill in your e-mail so we can share with you our top stories!