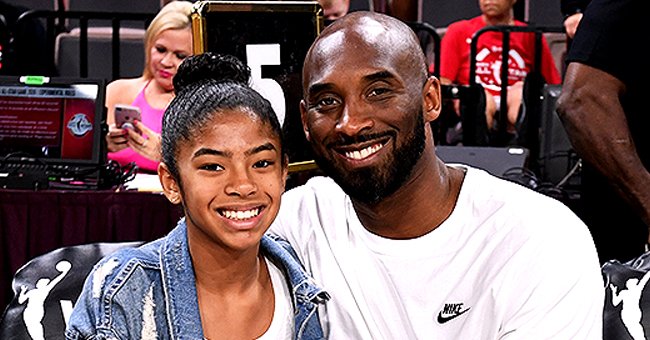 Getty Images
Kobe Bryant Reportedly Used John Williams' 'Hedwig's Theme' from 'Harry Potter' Movies to Lull His Daughters to Sleep

Following the death of Kobe Bryant in a helicopter crash on Sunday, it was revealed that the NBA Legend had a particular reason for wanting composer John Williams in his film.
After retiring from basketball, Kobe Bryant ventured into filmmaking, and created a short animated film, "Dear Basketball," as a love letter to the sport. The film went on to win an Oscar.
Award-winning composer John Williams composed the score for the film, which Kobe desired due to the connection he had with John Williams's music through his daughters.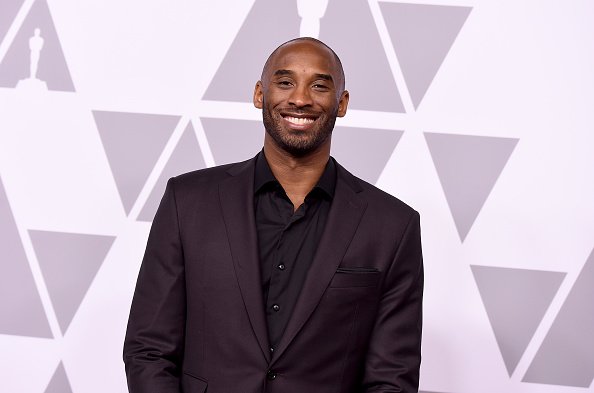 Kobe Bryant at the 90th Annual Academy Awards Nominee Luncheon at The Beverly Hilton Hotel.| Photo:Getty Images
John Williams is widely famed for his "Star Wars" scores, of which the one for 1977's "Star Wars" was selected by the American Film Institute, in 2005, as the most celebrated American film score of all time.
However, it was John's score, "Hedwig's Theme," from the "Harry Potter" movies that piqued Kobe's interest. The late basketballer in a 2017 interview with the "LA Times" said:
"Hedwig's Theme' puts Natalia to sleep, which has put Gianna to sleep, and now it puts Bianka to sleep. I lay them on my chest, and I hum it to them, and the vibrations of it just relaxes them."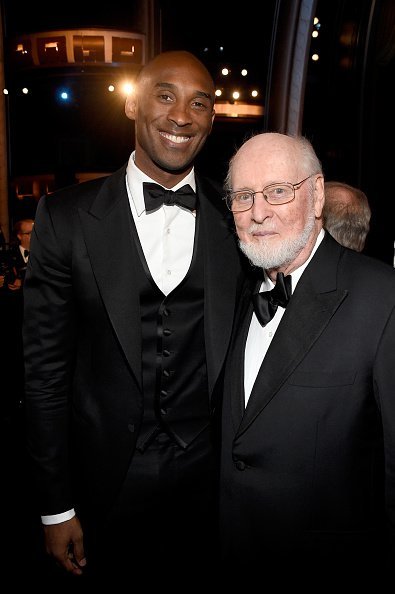 Kobe Bryant and John Williams posing in the audience during American Film Institute's 44th Life Achievement Award Gala | Photo:Getty Images
Kobe Bryant's death came as a shock to the 87-year-old Williams, who said in a statement to "The New York Times" that the former LA Lakers star's death was a terrible and immeasurable loss.
John Williams added that during his friendship with Kobe Bryant, the latter was always seeking to define and understand inspiration, even though he was an inspiration to millions of people all over the world.
Kobe narrated how fans walked up to him and said that he had to have a son, who would continue his tradition and legacy.
During his time on earth, Kobe Bryant was a family man and loved his wife, Vanessa, and their daughters dearly. The basketball legend enjoyed posting about his wife and kids on social media.
Kobe and Vanessa married in 1999 and welcomed their youngest daughter, Capri, in June 2019. A friend of Kobe's family told People that the late star always put his family first. The source said:
"One of the things he was looking forward to after retiring from the NBA was getting to spend more time with his family. He was a very hands-on dad and, like any other father, saw such bright futures for all of his daughters."
The source further said that Kobe was proud to see his daughters not only take after him and their mother but also grow into their personalities, adding that he had a special bond with each one of his daughters.
The late Gianna shared her father's passion for basketball and was already playing like him before they died together in the helicopter crash.
A former business associate of Kobe told People that the late legend's focus on reaching out to kids about basketball was due to his daughters, and specifically, Gianna.
The associate said that Kobe saw that with "Gigi," as Gianna was fondly called, one didn't have to be a boy or a girl for him to have them be a part of basketball and love it, and that having kids to get to play the sport was huge for him.
The former business associate further revealed that he watched a video of Gigi playing and that she did the same "fade away" skill that her father was known for.
Kobe also spoke about his daughter's love for the game during a 2018 interview with Jimmy Kimmel on "Jimmy Kimmel Live."
He narrated how fans walked up to him and said that he had to have a son, who would continue his tradition and legacy. Gigi, however, told him that she's got what it takes and that he didn't need a boy to continue his legacy, as she could handle it.
Please fill in your e-mail so we can share with you our top stories!