Gavin DeGraw Speaks About Brooks Laich & Julianne Hough's Marriage Amid Marital Issues Rumors
Last Friday, podcast co-host Gavin DeGraw, 42, attended the MusiCares Person of the Year tribute in Los Angeles. There he shared about his co-host and athlete Brooks Laich who is surrounded by rumors that there are problems in his marriage.
Speaking about the professional hockey player, DeGraw said: "You know, he's doing very well," before adding that the star was "doing absolutely great." The singer did, however, admit that he didn't know much about Laich, 36, and Julianne Hough's marriage.
The "I Don't Want to Be" revealed that his co-host hadn't been very forthcoming about his marriage. DeGraw could only share this: "So everything seems healthy and fine."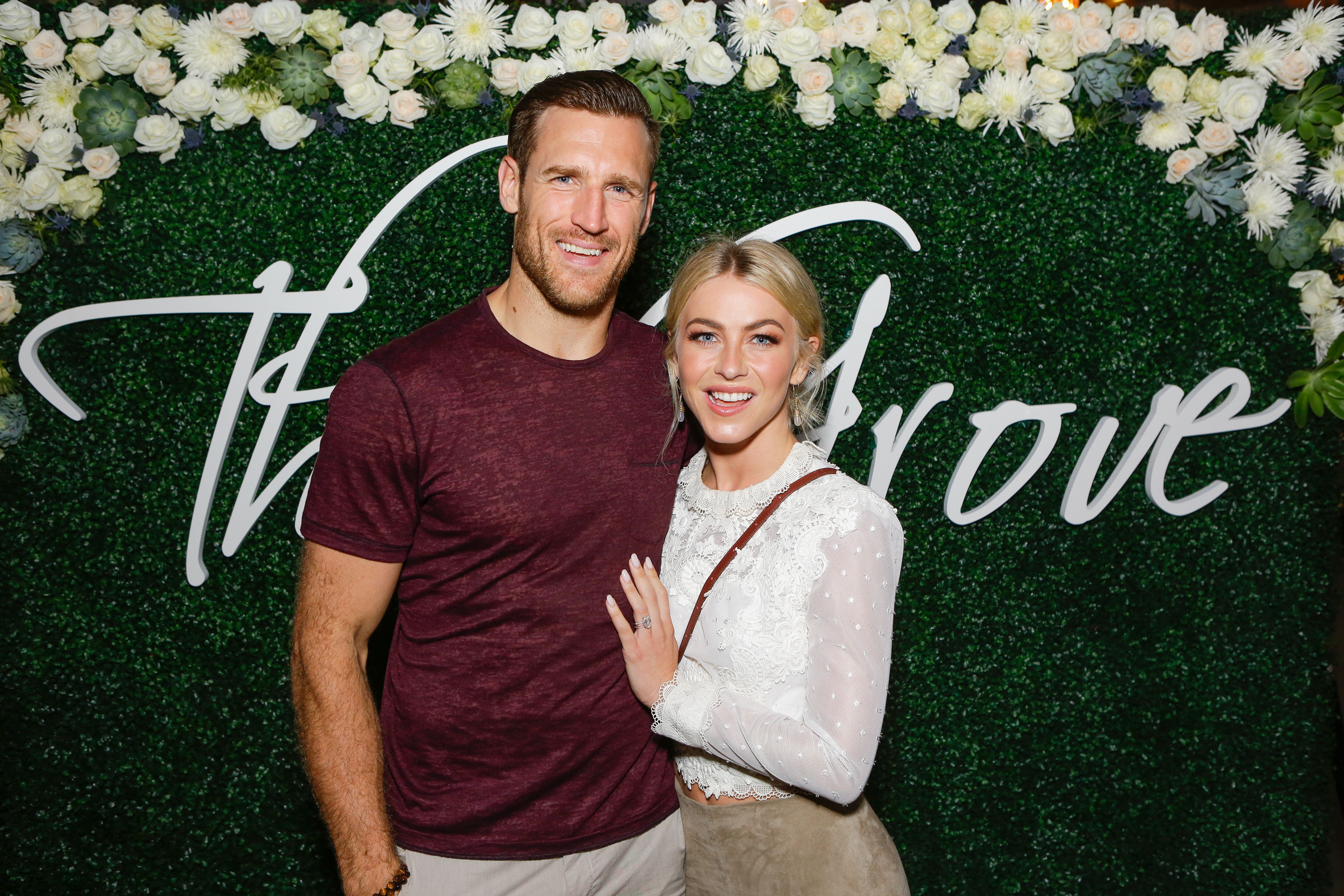 Laich & Hough are facing marital problems
According to reports, the famous couple has been having marital issues since December 2019. On January 8, 2020, it was revealed that the Canadian athlete and the "Dancing with the Stars" alum were going through some difficulties.
A source said the couple was "were having problems." An insider claimed that everyone knew something wasn't right between Laich and Hough, 31.
Hough seen without wedding ring
The rumors were intensified on December 31, when the professional dancer was seen without her wedding ring. She was spotted without the ring while co-hosting NBC's New Year's Eve with Carson Daly.
Instagram videos that were shared on December 24 and January 3, also showed the star without her wedding band.  On January 9, the pair appeared to be in a much better space.
Couple spotted at airport
The couple was seen hugging outside of the Hollywood Burbank Airport in Los Angeles. In November 2019, Laich and Hough went on a couple's getaway before it was confirmed that they were having problems in their marriage.
Brooks & Julianne went on a getaway
Derek Hough and his girlfriend, Hayley Erbert, met with them at the Nobu Hotel Los Cabos. The couples were also joined by "Dancing with the Stars" alum Brooke Burke and her boyfriend Scott Rigsby.
Couple went with others on getaway
The couple appeared to enjoy the outing as they were seen soaking up the sun while sipping drinks near their private cabanas. They later went to join up with Mario and Courtney Lopez, Erika Christensen and actress Dania Ramirez for dinner at Nobu restaurant.