Billy Porter From Pose Drew Attention With His Wide-Brimmed Hat That Had Remote-Controlled Fringe at 2020 Grammys
Actor and singer Billy Porter stole the attention at the Grammys in a shimmering blue jumpsuit and a flamboyant automatial hat.
Famous for his grand red carpet entrances, and unmatched appearance, singer Billy Porter pulled another show stealer this week, at the Grammy Awards night.
The actor showed up at the event dressed in a blue, fringe-layered jumpsuit, adorned with glistening crystals, complete with a matching jacket and a hat to-die-for.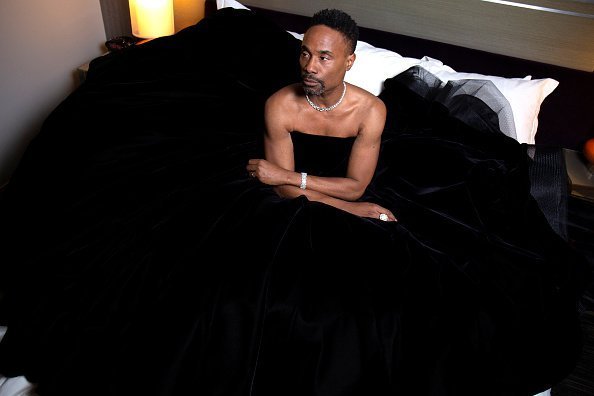 The 50-year-old star rocked a matching blue motorized fringe hat, with several strings of mechanized crystals covering his face.
The hat, which was inspired by a bonnet donned by singer Billie Eilish at the American Music Awards last November, was paired with a silver clutch, a silver wedged boot, and stunning neck and hand pieces. While speaking on the outfit's uniqueness, the star disclosed:
"This design is a great compromise. It's a reveal. The crystal curtain stays open unless you get on my nerves, and then I can shut you right out."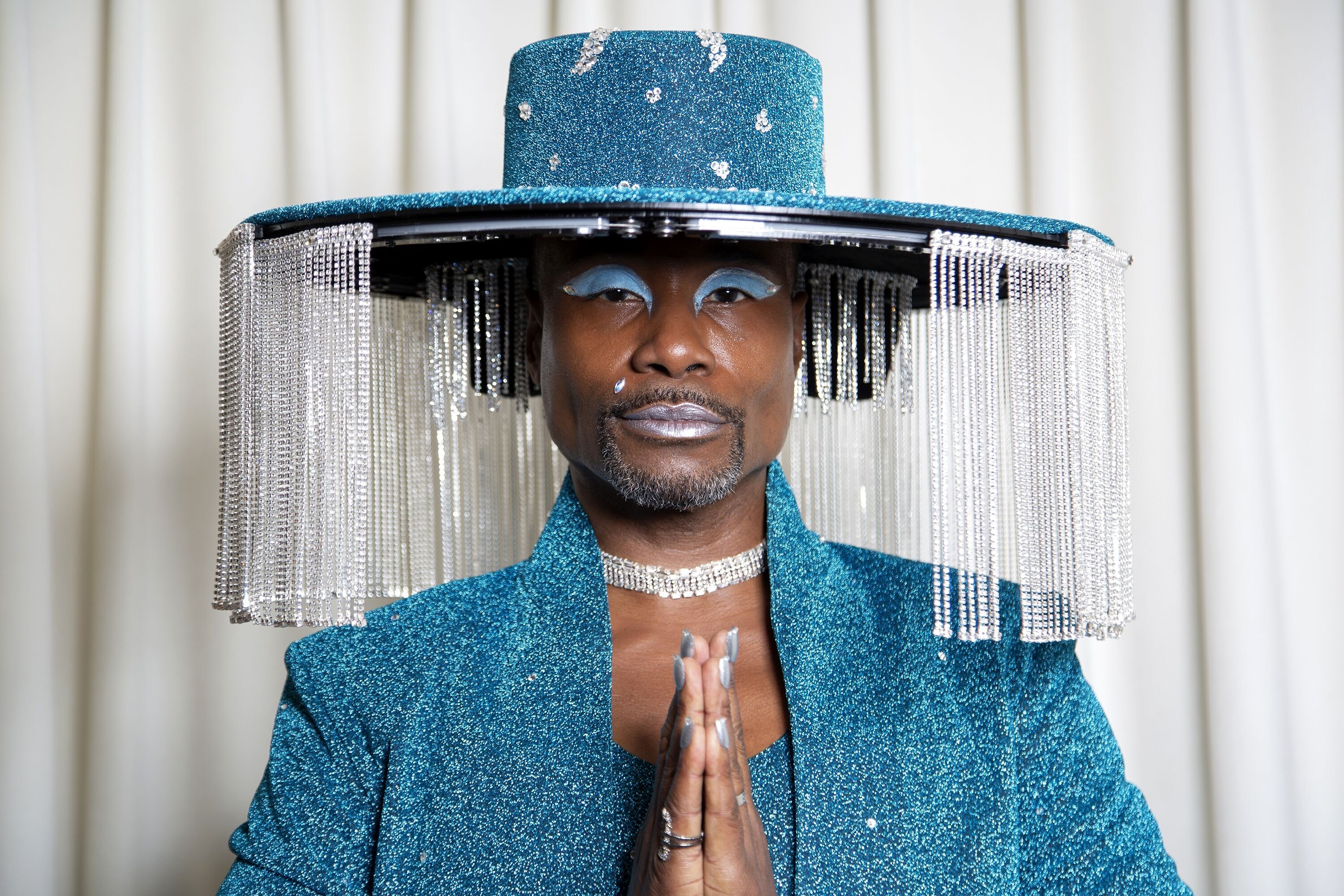 Scott Studenberg designed the killer costume while Sammy Ratelle put the look together, giving the grand performer his unique style.
The legend took to Instagram to express his gratitude to everyone who came together to achieve his 2020 Grammy appearance, with emphasis on the "curtain" hat.
The icon made an appearance at the 2019 Oscars Academy Award dressed in an all-black tuxedo, which extended into a gown.
He also included a video of his grand red carpet moment, where he stole the show, with his mechanical outfit in its full magnificence.
When asked about the message behind the ensemble, the Broadway performer revealed that he wanted the look to ooze the mantra:
"Get out the way, cause like it or not, here she comes."
This is not the first time the singer would steal the show at a red carpet event. Last year, the icon made an appearance at the 2019 Oscars Academy Award dressed in an all-black tuxedo, which extended into a gown.
The look turned heads and remained a topic of interest long after the award show, with many striking comparisons between the actor and iconic singer, Lady Gaga, whom he seemingly upstaged with his costume.
As Porter's long-standing tradition of stunning at red carpets remains on the rise, he has gradually become a personality to watch out for, to complete the perfect evening.