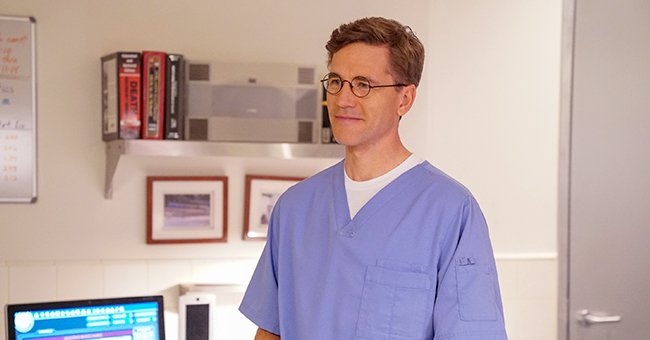 Getty Images
Brian Dietzen Facts That Fans Might Not Know about the Actor Who Plays Dr Jimmy Palmer on NCIS

Living a low-key life, Brian Dietzen is more than his role as Dr. Jimmy Palmer on "NCIS." These are the interesting facts about the well-loved actor fans should know.
Being used to stage works, Dietzen faked one of his early auditions because he doesn't know how to sing and dance. He was surprised when the producers liked his performance.
"It was to his surprise that the producers liked it, and he was cast as the best friend to Justin Guarini. After singing and dancing successfully in the movie, he became good at both arts," the TV Overmind reported.
Dietzen got into acting after his performance when he was in second grade. His passion for acting led him to join productions and drama competitions in high school and eventually studied acting in college.
The actor believed that writing scripts are an extension of his acting skills and creative flow. He started his work, and the friends around him congratulated him for excellent scriptwriting, he said in an interview with TC mega.
Apart from writing, Dietzen liked to play video games for leisure. He linked video games into his acting career, Soap Hub reported.
The actor would voice out one of the video game characters. The game he played out was a product of "NCIS."
His role as Dr. Jimmy, the medical examiner assistant in the said show, became a regular cast. The show producers liked his performance and wanted more of it.
Dietzen is an optimistic person, and his personality has extended to his character as Dr. Jimmy in "NCIS."
Dietzen is happily married to his wife, Kelly, in 2004 and has two wonderful children. Kelly is a midwife in the profession, and the actor supports her noble work.
Dietzen is an optimistic person, and his personality has extended to his character as Dr. Jimmy in "NCIS." He said actors should be positive-minded in their careers since no show lasts for a lifetime.
"According to Brian, being optimistic is one thing one must have in acting. He says that you get to a show, not knowing how long it will last, but being positive will yield a positive outcome," the TV Overmind reported.
Apart from being optimistic, he is also humble and secretive. It was reported that he got a shoulder blade injury that worried his fans, but he assured them he is in now in good condition.
Dietzen's wealth is worth $2 million. Being in the cast of "NCIS" for long has been an income-generating opportunity for the acclaimed actor.
In addition to "NCIS," he also earns from his other shows and movies. He has product advertisements for several companies, too. So it's no big surprise that Dietzen owns a classy house and a luxurious car.
Please fill in your e-mail so we can share with you our top stories!