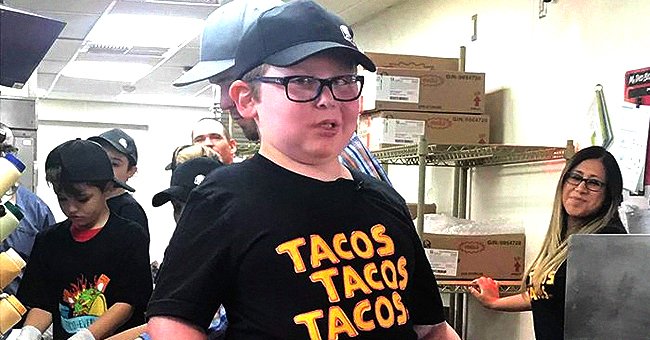 Facebook/elizabeth.t.turner
Kentucky Boy Battling Brain Cancer Becomes Honorary Employee at Taco Bell
It's been anything but an ordinary week at a Taco Bell in Louisville, Kentucky, as they have a new and extraordinary honorary employee helping their customers.
On January 21, 8-year-old David Turner Jr. started his first day at Taco Bell in St. Matthews on Shelbyville road. Diagnosed with brain cancer in 2018, David dreamt of working at Taco Bell, and it finally came true.
David's mom Elizabeth worked at the same branch during her high school years, and she told WDRB that he kept asking her what the minimum age requirement is for working at Taco Bell and added:
"I told him 15. He told me, 'That's ridiculous because I could make tacos.' And then he went on to explain a 10-year-old could make tacos and mind you, he is 8."
Elizabeth finds it exciting to see her son so happy now that he has the opportunity to live his dream. Taco Bell Franchisee Judd Wishnow is delighted to have David working at the branch, but he did admit that it was somewhat unexpected.
Having crept into the hearts of the employees at the branch, they turned taco Tuesday into a celebration with fanfare and balloons to "make every day count."
The Turners recently learned that David's tumor has progressed, and his eagerness to help others while doing a "great job" in the process inspires those around him. Judd said that David knows how to "work the audience," and added:
"He was very good at upselling and doing stuff on his own. You have to be impressed."
Customers are equally impressed, and David even has $7.32 in tips to prove it. While David has no idea what he wants to buy with his newfound wealth, nachos "are No. 1" and always an option.
With the Taco Bell Foundation, the restaurant chain made its high regard for the career aspirations and educational goals of today's youth known.
Through scholarships and grants focused on career readiness and education, the foundation helped over 4 million youth across the US work towards their dreams and passions since 1992.
It's not every day that an inspirational 8-year-old takes your nachos order, neither is your McDonald's order being delivered by police officers.
On Tuesday, police officers in Nottinghamshire in the UK pulled over a delivery driver and confiscated his vehicle due to the incorrect insurance.
Since the driver couldn't deliver the order, the Big Mac and fries still made it to its intended location thanks to the police officers who telt serious about their duty to protect and serve their community.
Relatedly, a 10-year-old girl named Oliviah Hall had her dreams come true when she had a very special and unexpected Christmas last year.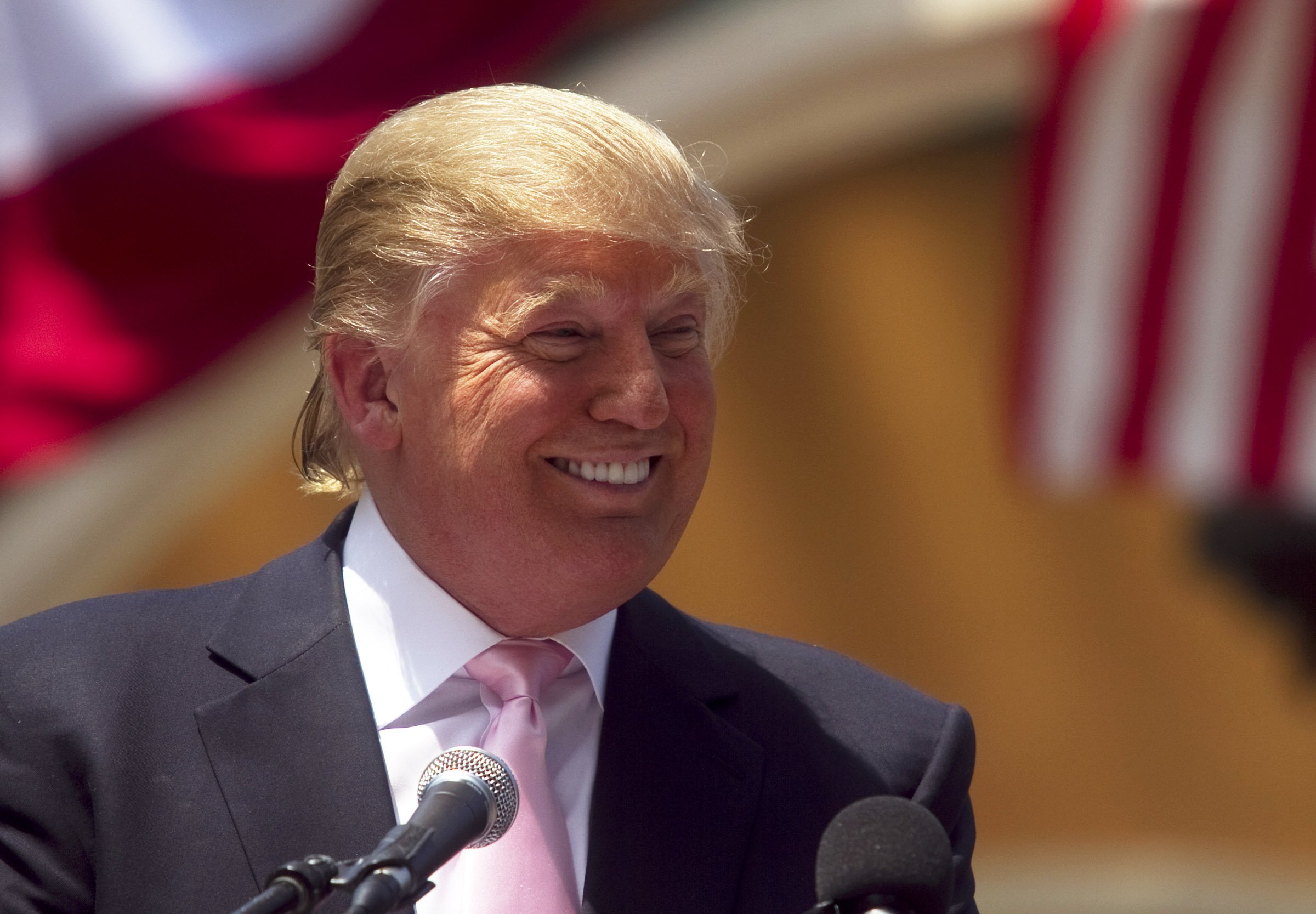 Donald Trump laughs while speaking to a crowd at the 2011 Palm Beach County Tax Day Tea Party on April 16, 2011, at Sanborn Square in Boca Raton, Florida. | Source: Getty Images.
The young girl from Cleveland started battling a brain tumor a year ago, and she met President Donald Trump during the midterm elections when he went to visit Ohio.
President Trump grew fond of Oliviah, and for Christmas, he surprised her with a signed copy of a group picture taken together with the inscribed words, "I love you, President Trump."
.
Please fill in your e-mail so we can share with you our top stories!