Shania Twain's Love Story with 2nd Husband Frédéric Thiébaud Started after Their Former Spouses Had an Affair
After a phase of heartbreak and depression, Shania quickly picked up the pieces of her life. She is now married to Frederic Thiebaud and describes their marriage as "beautifully twisted."
Like many celebrity marriages, the marriage of Shania Twain and her ex-husband, Robert Lange, came to an end after he had an affair.
It took a while for Twain to understand what had happened, but she finally did, and luckily for her, she soon found solace on the shoulders of another man, Frederic Thiebaud.
For about nine years now, Twain has been married to Frederic, and the couple seems to be waxing stronger.
Because of the story behind their relationship, Twain had a sweet term to describe her marriage with Frederic. She told AARP the Magazine:
"It's twisted. But so beautifully twisted."
Before her split from her ex-husband, Twain was a force to be reckoned with as she had a very successful music career. She recorded the best selling album ever made by a woman.
Suddenly, Twain disappeared from the limelight. She later revealed that she wanted to take a break and spend time with her family but didn't plan to stay away for up to 15 years.
Their spouses were having an affair with each other.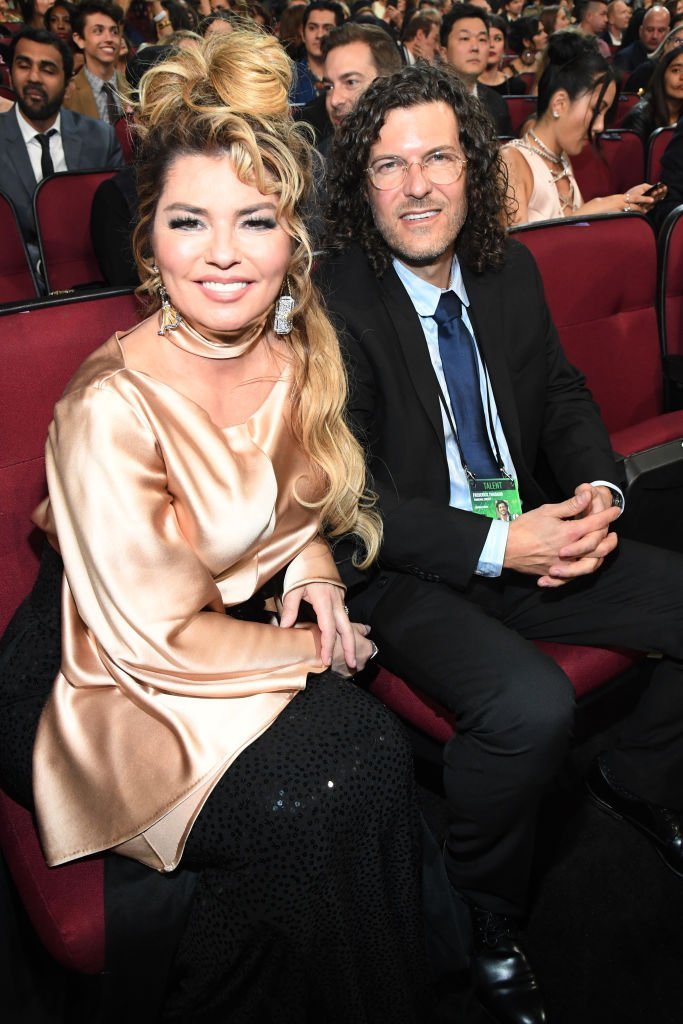 While she was at the peak of her career, her marriage started falling apart, and then the worst thing happened. She realized she couldn't sing anymore.
She was diagnosed with Dysphonia resulting from Lyme disease. Coupled with her marital issues, Twain couldn't help but fall hard into depression. She said:
"I was slowly losing my voice and slowly losing my confidence. And nothing that I could achieve in my career made me feel good enough."
In 1993, Twain tied the knot with Robert John Lange. Together, they welcomed their only child, Eja. Fourteen years into their marriage, Lange informed Twain that their marriage was over.
It came as a shock to her, but weeks later, she found out why. Lange was having an affair with their PA, Marrie-Annie. Marrie's ex-husband, Frederic, was the one that informed her.
Their spouses were having an affair with each other. At that point, Twain stopped caring about her life. She said she didn't care if tomorrow came. She and Frederic, however, turned to each other and soon became romantic.
Twain found her way out of depression. They got married in 2011. Now she is back and better, and she fixed implants in her throat so that her vocal muscles don't have to work so hard.