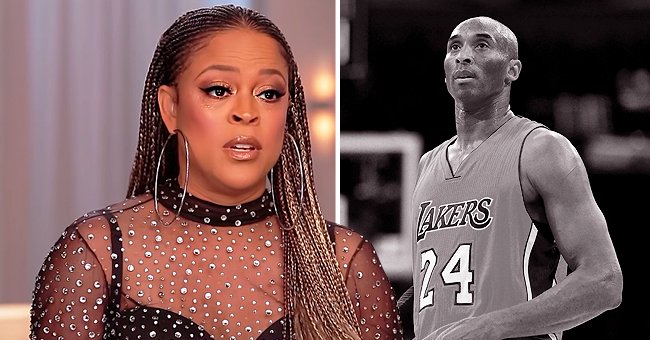 YouTube/VH1 / GettyImages
Shaunie O'Neal Pays Tribute to Kobe Bryant by Sharing Pics of the NBA Legend with Her & Shaquille's Kids
Shaquille O'Neal's ex-wife, Shaunie, honored the memory of the late Kobe Bryant with photos from moments spent with her and her children.
Shaunie O'Neal, the ex-wife of the basketball legend, Shaquille O'Neal is among the list of those still honoring the late Kobe Bryant. She took to Instagram to pay him tribute with pictures.
Shaunie shared a photo slide of the times she and her children shared with the late NBA star courtside. The first snap showed the deceased, and Shaunie's son, Shaqir, both wearing white t-shirts shaking hands.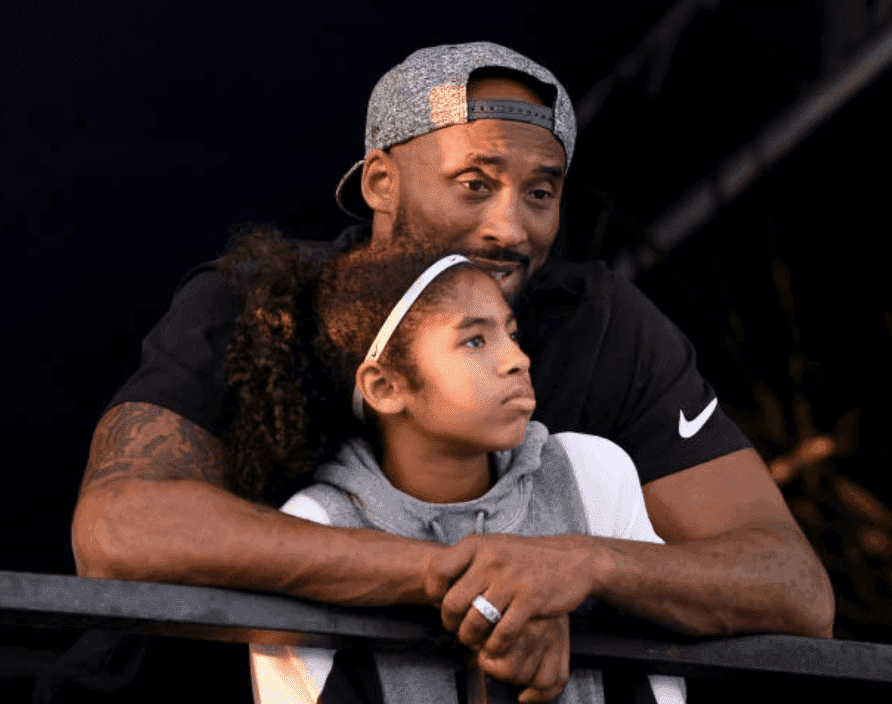 Kobe Bryant and hugs his daughter Gianna Bryant as they watch the Phillips 66 National Swimming Championships, at the Woollett Aquatics Center, on July 26, 2018, in Irvine, California | Source: Getty Images
THROUGH THE LENS OF A CAMERA
The two appeared to be having a conversation as the young man listened intently to the late Bryant. The next photo showed the deceased reaching out his hand to draw Shaquille's ex-wife into an embrace.
In another, the deceased hugged Shariff O'Neal, the retired NBA star's second son. Other snaps showed Shaunie's five children in a group photo with the MVP, and other happy moments captured on camera.
PICTURES SPEAK VOLUME
The photos had no caption, but since a picture speaks a thousand words, the snaps spoke volumes. The mom-of-five children have also paid tribute to their father's friend.
While the two saw each other as family, their relationship was wrought with stories of enmity and on-court rivalry
In an Instagram post by Shaqir, he shared a photo of himself and the deceased, writing that he loves and will miss him in the caption. His sister, Me' arah, who was friends with Bryant's daughter, Giana, also paid tribute.
A SAD END
Gianna died in the same fatal helicopter crash that took her father and seven others. Shaunie's daughter wrote in her friend's memory,
"My twin, what's crazy is, you're like my sister, and we [were] born on the same day. We [were] like family… I love you Gigi. I'm sorry it had to end this way."
Shaquille has also spoken out several times since Bryant passed. The two were teammates at the Los Angeles Lakers, and he told "ET" that dealing with his former teammate and friend's death is still difficult.
FROM FRENEMIES TO FAMILY
The NBA legend said in a different interview that he lost his little brother. He broke down in tears while talking about Bryant, and revealed that he thought his death was a hoax at first.
The deceased and the dad-of-five worked together for eight years. They won three consecutive NBA championships together between 2000 and 2003.
While the two saw each other as family, their relationship was wrought with stories of enmity and on-court rivalry. The former teammates often debunked the stories and presented a united front to the world.
Shaquille and Bryant became closer after they both retired from basketball. They both focused on their families and considered each other one of the greatest of their sport.
Please fill in your e-mail so we can share with you our top stories!