Ashley Graham Reveals First Photos of Her Baby Boy with Husband Justin Ervin
Ashley Graham finally released the much-awaited photos of her newborn son with her husband, Justin Ervin, but it is missing something significant.
Ten years after Ashley Graham got married to Justin Ervin, they welcomed their son into the world. The baby boy arrived in January, but his parents kept his identity a secret.
The new parents are ready to share their bundle of joy with the world, and the new mom took to her Instagram to do that. Ashley posted a black and white photo slide of the newborn.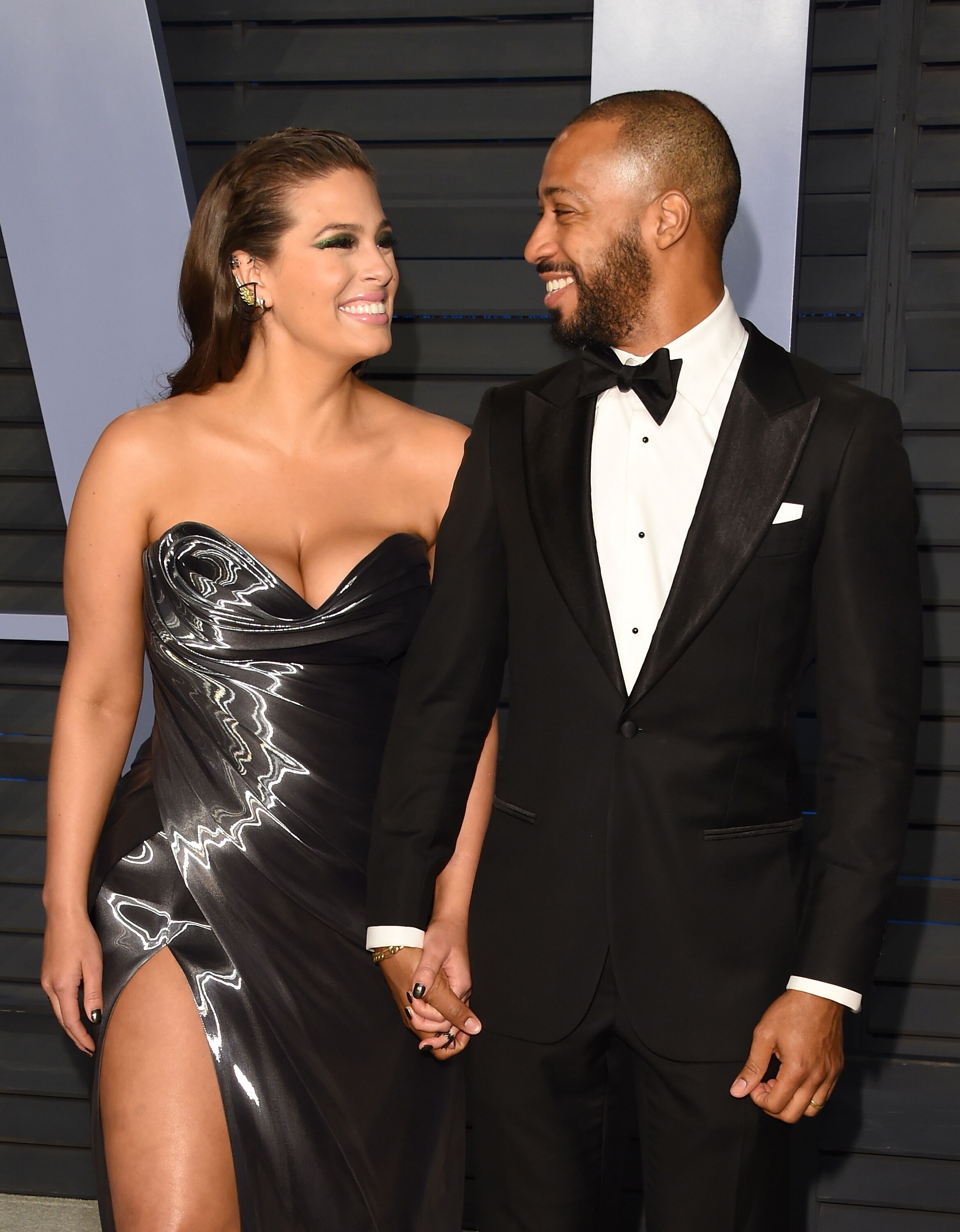 The first snap showed the infant's hand clinging onto that of his mom. The second showed Ervin's fingers gently placed on top that of his son, with his wife's thumb finger beneath.
Both photos failed to reveal the face of the newborn, and his name also got omitted in the caption which had the words,
"At 6:00 pm on 01/18/2020, we welcomed 7lbs 5oz of love into our world. Meeting our son has made our hearts incredibly full, and we can't wait to introduce him to you on @prettybigdealpod…"
The post got a lot of congratulatory messages from fans and celebrities. Sofia Carson welcomed the newborn to the world alongside three heart-shaped emojis.
Glow Maven wrote that the baby is perfect in every way. Carolyn Murphy congratulated the parents-of-one, adding that she can't wait to meet him.
While the IG post didn't state the model's son's name, it was revealed in the press statement for her Tuesday podcast. The little boy is called Isaac Menelik Giovanni Ervin.
Graham delivered her baby with all-natural home birth, and Ervin was with her every step of the way. The boy is the couple's first child, and they shared they were expecting him last August.
The model and the new dad met in 2009 at a time she was starting her modeling career. They met in an elevator and became glued to each other's side ever since.
Throughout their growing careers, the couple supported each other, and continue to do so, for Graham, Ervin is the love of her life, and her number 1 fan, and vice versa.