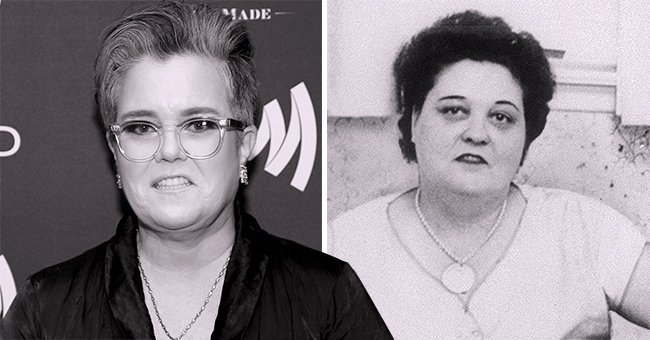 Getty images
Elvis Presley Documentary Aired on HBO & Fans Think the Singer's Mom Gladys Looks like Rosie O'Donnell
Fans were struck with the uncanny resemblance between the mother of rock and roll legend, Elvis Presley, and popular actress Rosie O'Donnell. Some are calling it a "reincarnation."
Various people have been going on to social media to express their shock and disbelief of the uncanny semblance between Gladys Presley and Rosie O'Donnell. However, one other similarity between the two is their career choice.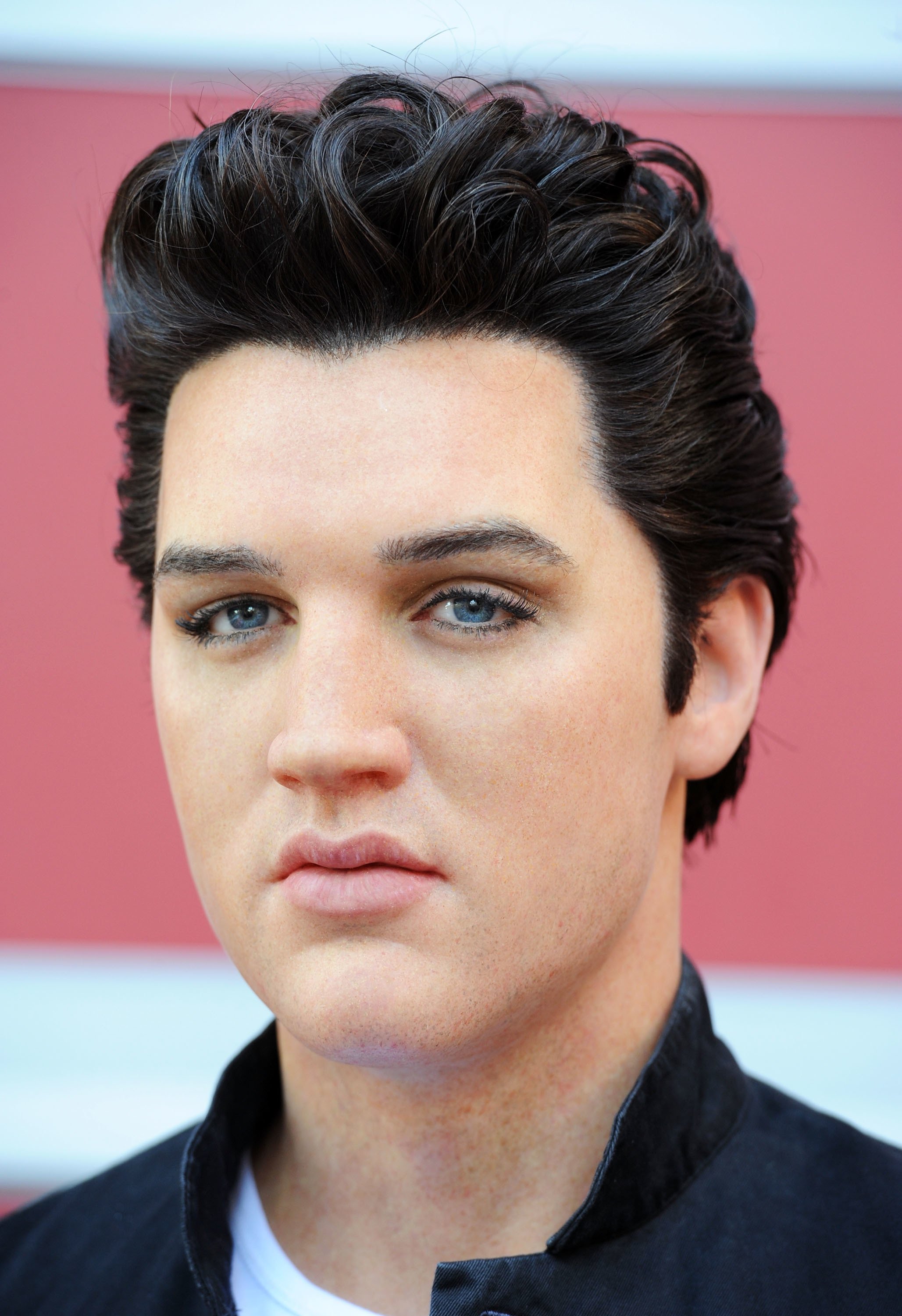 Madame Tussauds Hollywood unveils its first-ever Elvis Presley wax figure. | Source: Getty Images
Rosie O'Donnell is a 57-year-old actress, comedian and TV personality popular for her public feud with current US President, Donald Trump, back in 2007 on the talk show she moderated for about a year called "The View."
She's also known for her part in comedy series, "SMILF." O'Donnell is quite famous for philanthropic efforts and her role in activism, and that's how she got the nickname "Queen of Nice." She has been married twice, with one ending in annulment and the other with a divorce.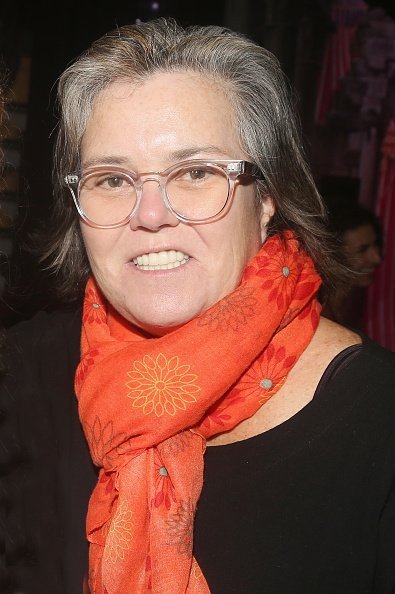 Rosie O'Donnell poses backstage at the hit musical based on "The Go-Go's" music "Head Over Heels" on Broadway at The Hudson Theatre on October 4, 2018 in New York City | Photo: Getty Images
Gladys Love Presley, who passed away on August 14, 1958, was an actress known for her role in a 1957 movie titled, "Loving You." She's more famous for birthing and raising musician/performer, Elvis Presley.
She was married to Vernon Presley, who was four years younger than her. Gladys died when Elvis was just 22. She also lost her mother at a young age (when she was 23).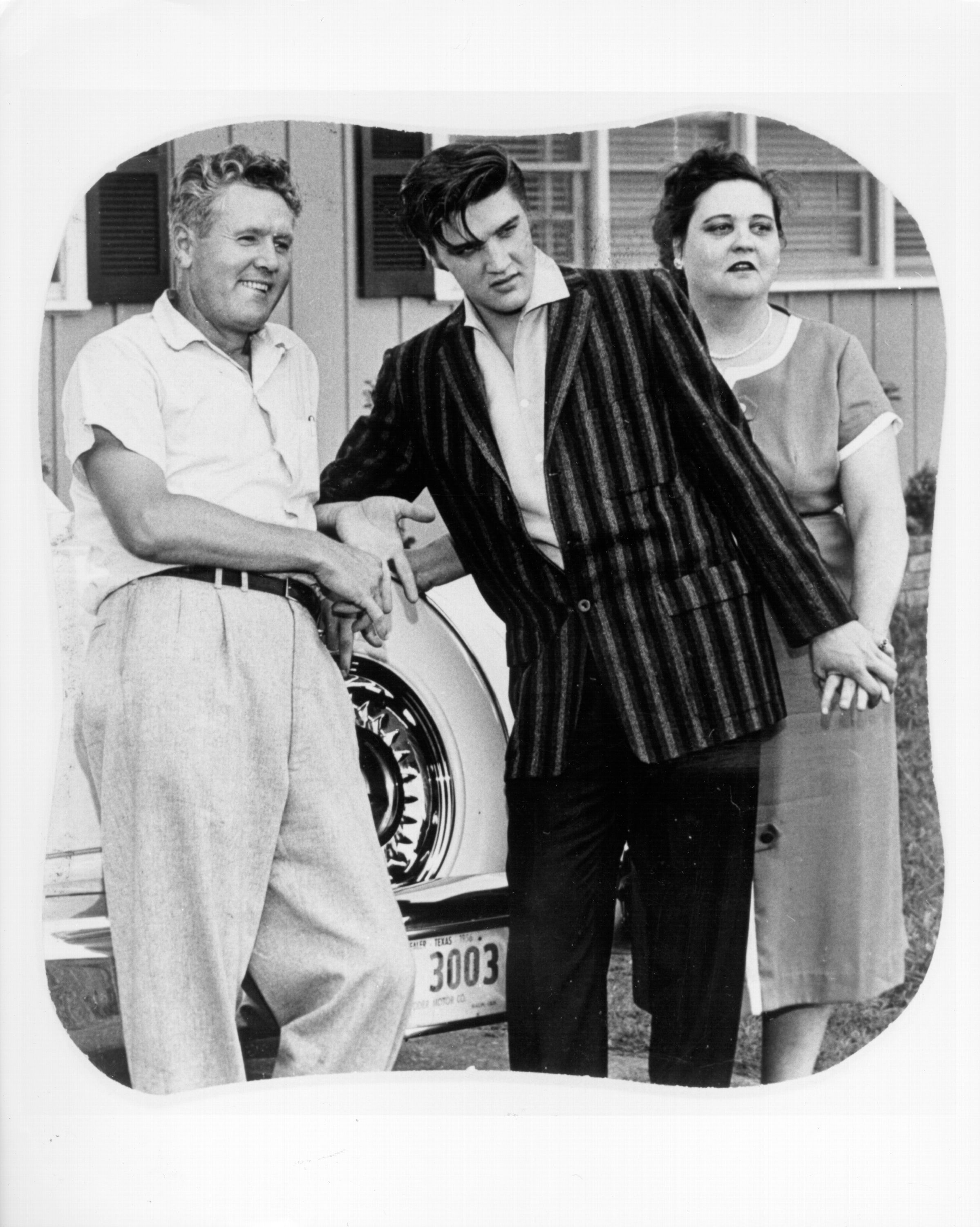 Elvis Presley poses for a portrait with his parents Vernon and Gladys Presley in circa 1956. | Source: Getty Images
Light has been shone to the seemingly supernatural resemblance between the two women due to the HBO documentary of the life and work of Elvis Presley.
A fan of the legend pointed this in a tweet that even dared to call them doppelgangers and suggested that Rosie could play "Gladys in a movie."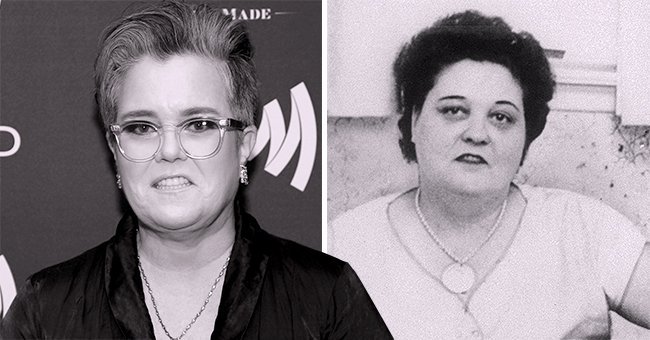 A collage of photos of Rosie O'Donnell and Gladys Presley | Source: Getty Images
Another fan tweeted about the uncanny semblance as she wrote in the caption of a photo of Gladys a Presley and Elvis, "Young Elvis Presley w his mother, Rosie O'Donnell."
Even as far back as 2012, some fans already noticed the difference as confirmed by a tweeted photo with a caption that went as thus, "Gladys and Elvis Presley ca 1946 Gladys looks like Rosie O'Donnell, I swear.."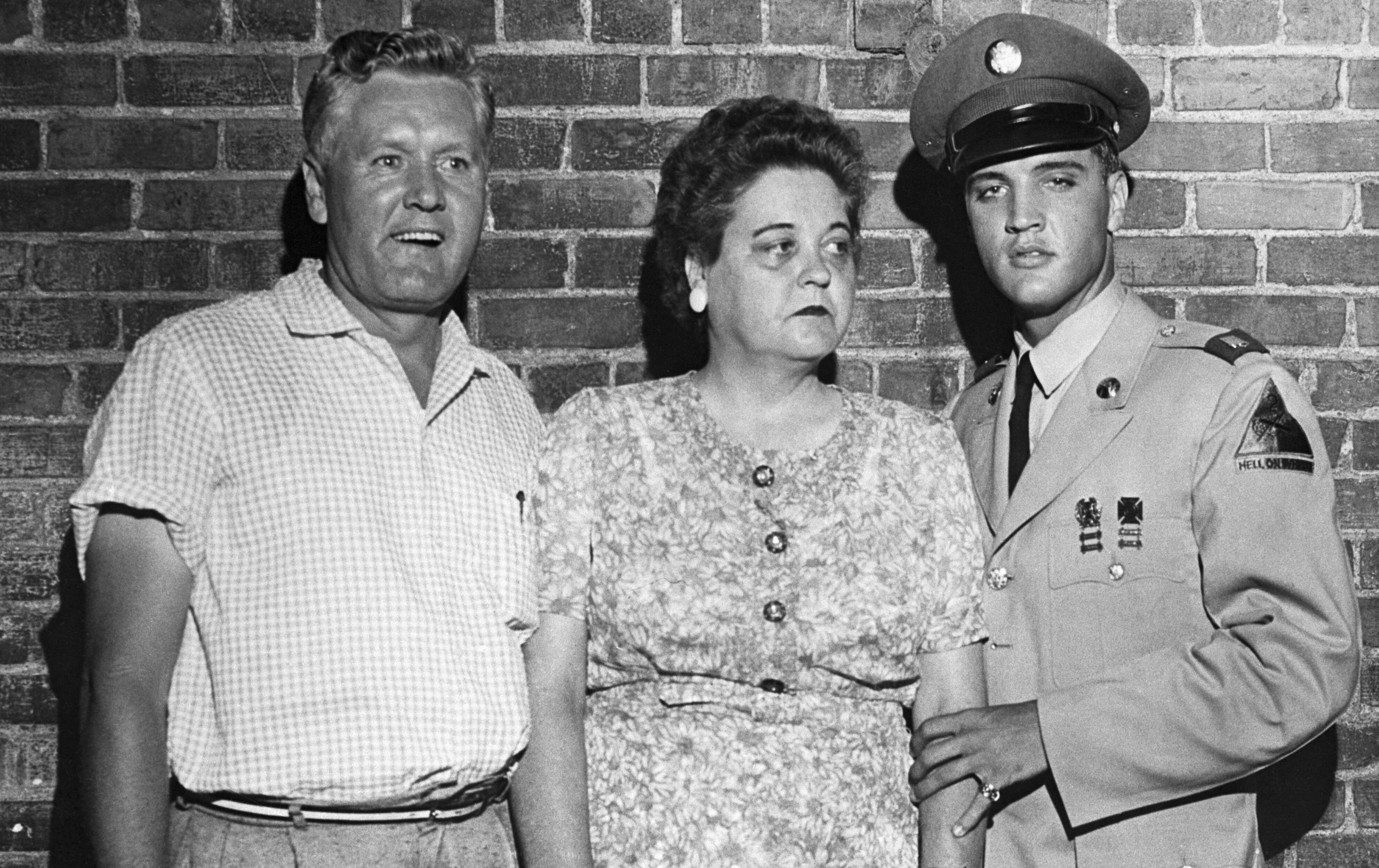 Elvis Presley, on his first leave from the Army, escorts his parents, Mr. and Mrs. Presley. | Source: Getty Images
Asides the two women being actresses in their lifetimes and being look-alikes, they have no other similarities between them.
Notwithstanding, it just strikes the mind as it is somewhat unnatural for two people who lived at different times to bear physical similarities that they could each pass for one another.
Please fill in your e-mail so we can share with you our top stories!