Elvis Presley Was the Only Child of Vernon and Gladys Presley - Here Are 15 Quick Facts about His Parents
Elvis Presley is one of the most famous and legendary musicians in history, making both his parents extremely proud. Here's are fun facts about the Presley patriarch and matriarch.
Elvis Presley, better known as "The King," had millions of fans adoring him even after his passing at a young age.
He was born to Vernon and Gladys Presley, both of whom he was close to and made them proud of his staggering success in the music industry. Here are 15 facts about his parents.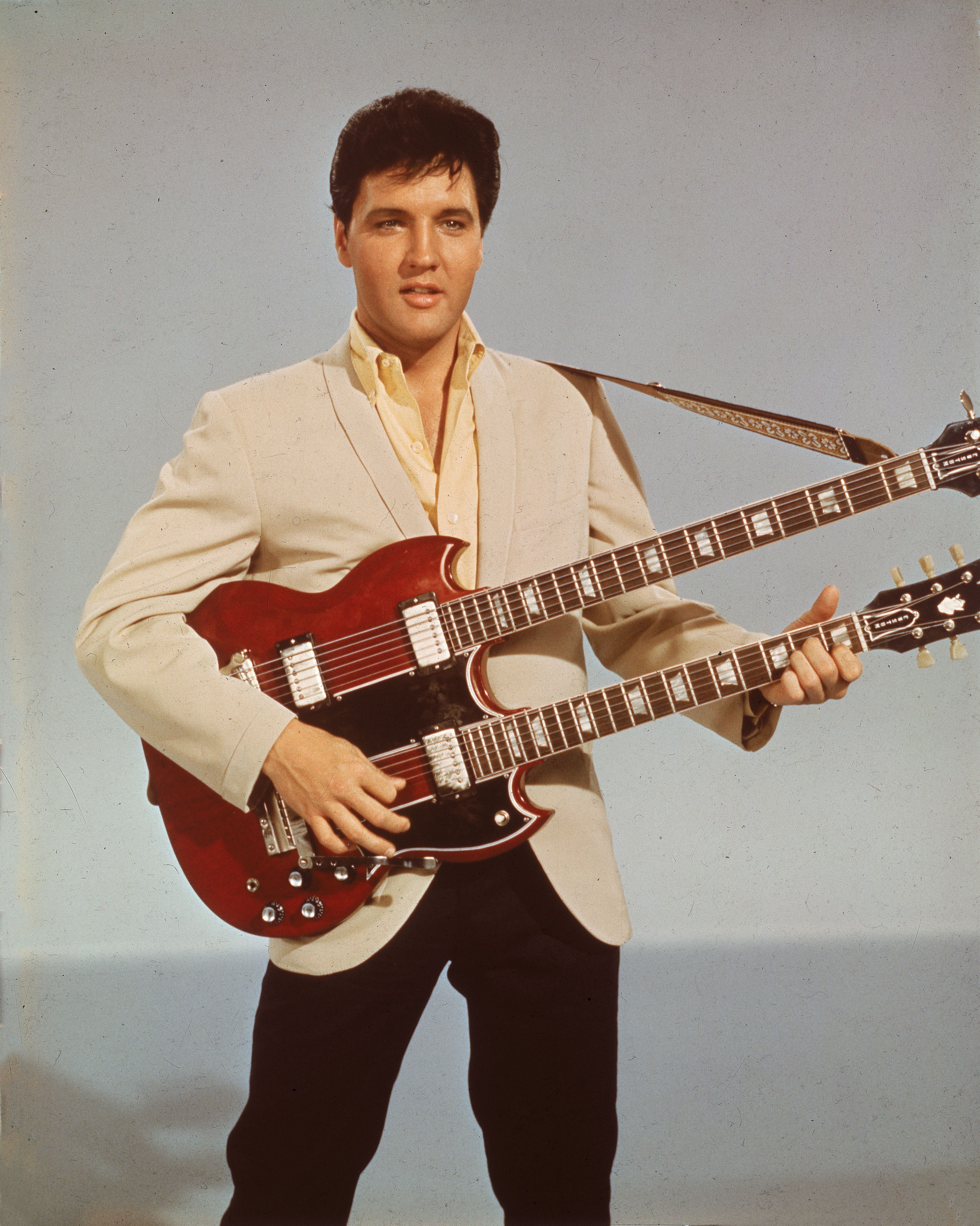 A YOUNG LOVE
Presley's parents fell in love at a young age and had to appear older to tie the knot. Vernon, who was 17-years-old lied about her age and gave it as 22, while Gladys, who was four years older, said he was 19.
The two eloped and on June 17, 1933, tied the knot in the Count of Pontoc, where Gladys was not known to anyone.
FAMILY TIES
Initially, Vernon dated Glady's sister Clettes, while Gladys dated Veron's older brother Vester. The pair later switched and Clettes ended up marrying Vester.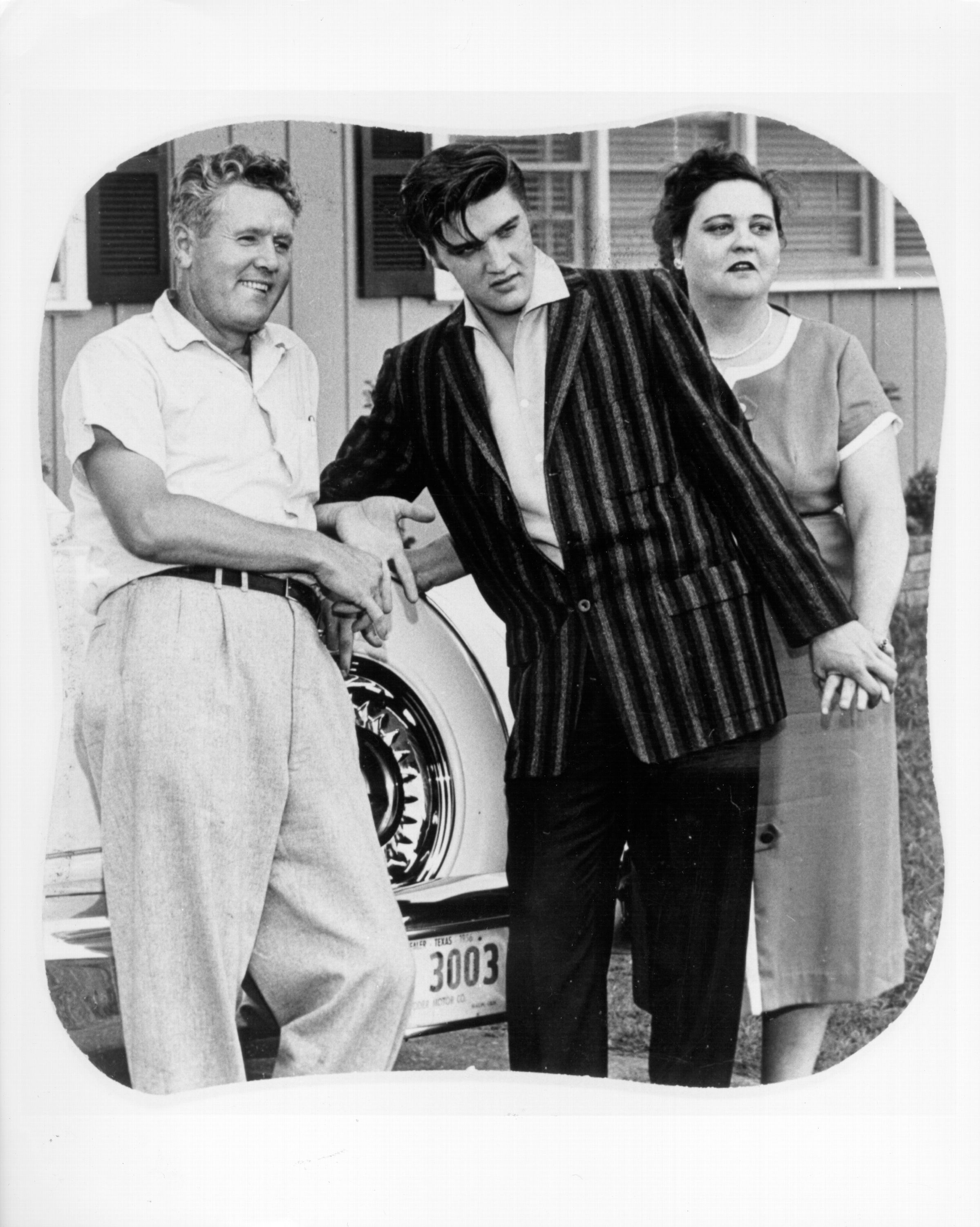 MULTIPLE JOBS
Vernon had several jobs in his lifetime and grabbed the opportunity to make money, no matter what the task was.
He and Vester experienced farming together, raising cotton, soybeans, com, and hogs. He later worked with the WPA before becoming a delivery truck driver for McCarty's.
TWINS ON THE WAY
Gladys became pregnant in June 1934 and felt she had twins in the middle of her pregnancy. She had a big belly and felt she had a family history of having twins.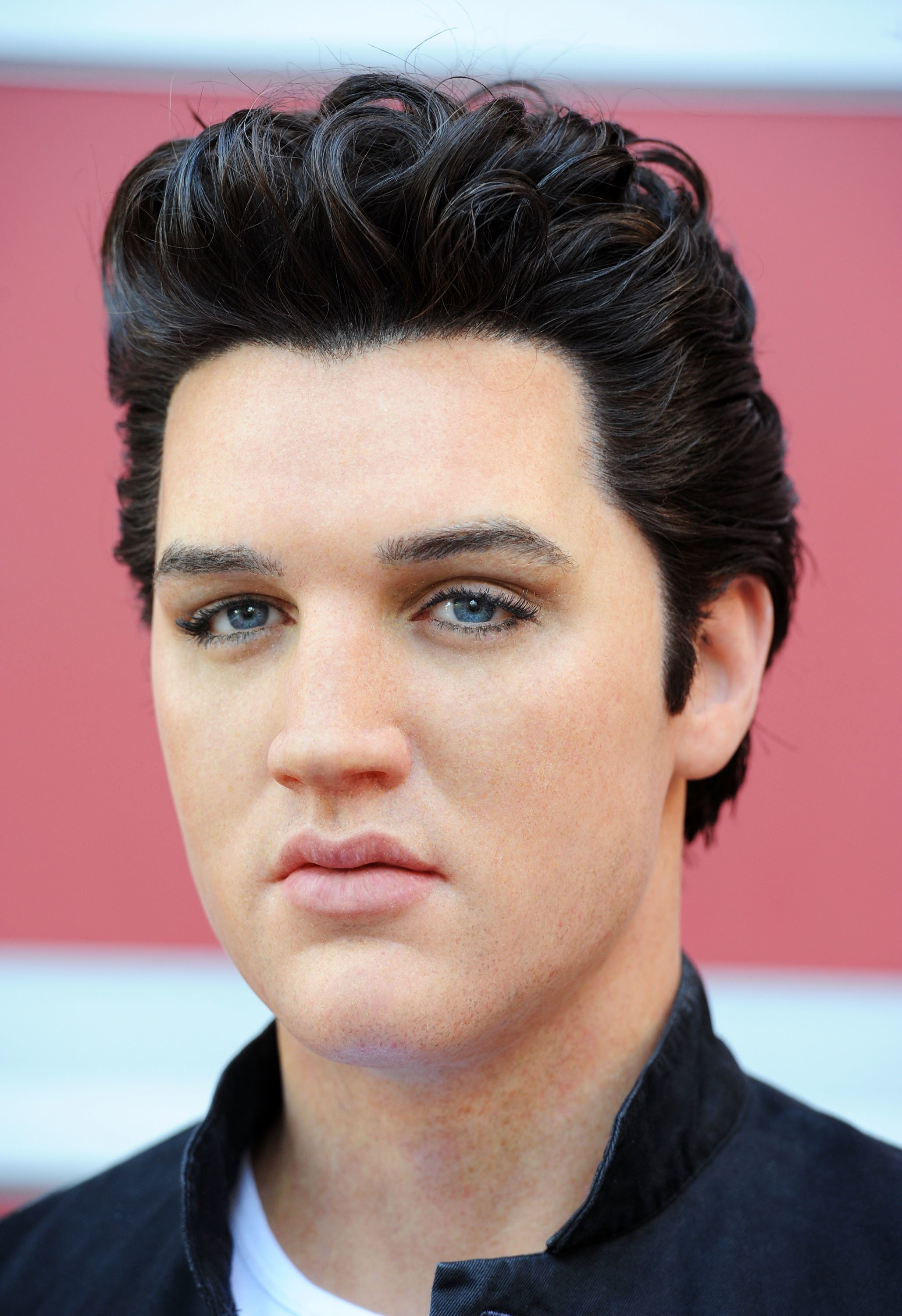 WELCOMING ELVIS
On January 8, 1935, the couple welcomed Elvis Aaron Presley and, sadly, his stillborn identical twin, Jesse Garon. Elvis grew to become their only child.
NEAR DEATH EXPERIENCE
Shortly after giving birth, Gladys was placed in a critical state, needing her and Elvis to be brought to Tupelo Hospital.
The experience made the new mom a little overprotective of her son, paranoid that something would happen, which her family and friends noticed.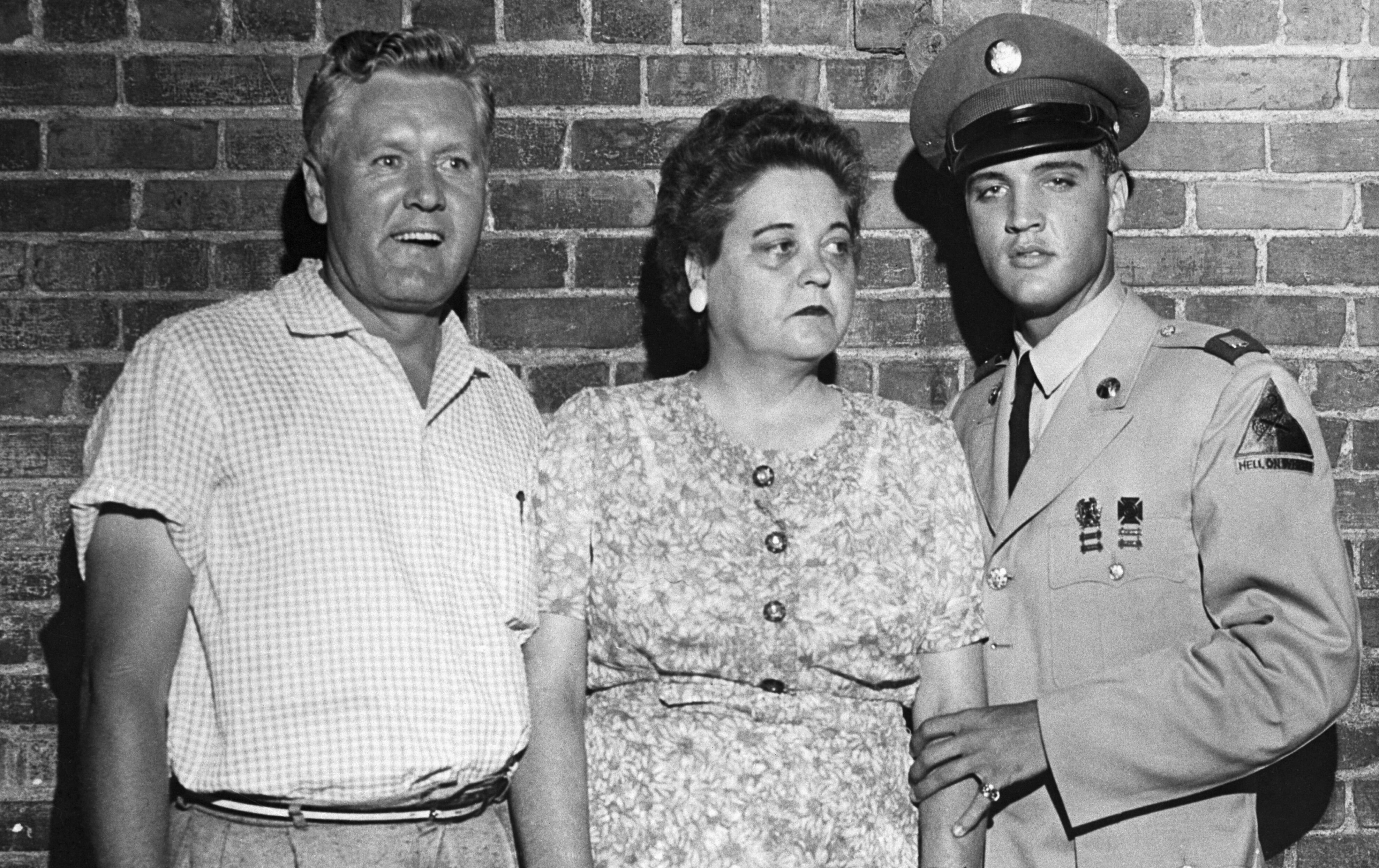 CRAFTED FROM THE HEART
Elvis was born in a place built by his father, Vester, and grandfather Jessie. The relatives' house was right beside theirs.
TROUBLE WITH THE LAW
Vernon, Gladys' brother Travis, and their friend Lether Gable were accused of forgery of a check that was altered.
Vernon sold Orville Bean a hog and was paid with a check that was less than the price of the purchase. In 1940, Vernon's sentence was suspended indefinitely.
The King of "cool." 😎
.#ElvisPresley #Elvis #TheKing #Cool #GOAT #Performer #RockandRoll #LasVegas pic.twitter.com/HSfNggKZD8

— Elvis Presley (@ElvisPresley) December 13, 2019
GLADYS' BIRTH
Gladys was born on April 25, 1912, as Gladys Smith in Pontotoc County, Mississippi, and lived until 46-years-old.
GLADYS' DEATH
Sadly, Gladys passed away shortly before the legendary singer was to leave for Germany on August 14, 1958.
DOLL SMITH
Gladys' mother, Doll Smith, died at a young age and was buried beside her husband, Bob. Gladys was then 23-years-old.
.@ElvisPresley with Gladys Presley, the woman he once called "the most wonderful person in the world." #MothersDay pic.twitter.com/1qbKwu2vGe

— Legacy Recordings (@SonyLegacyRecs) May 10, 2015
HER REAL AGE
At the time of her death, newspapers printed Gladys' age to be 42, when in reality, she was 46 because of the lie she fabricated to conceal her being Vernon's senior.
TORNADO SURVIVORS
Presley and his mom experienced and survived the tornado on April 5, 1936, while Vernon was out of town for work. Luckily, the tornado did not damage their house.
On this day in 1956, Elvis releases his second album entitled "Elvis." 💽
.#ElvisPresley #Elvis #albumrelease #rocknroll pic.twitter.com/4u9djUjcBs

— Elvis Presley (@ElvisPresley) October 19, 2019
VERNON PRESLEY'S BIRTH
Vernon was born on April 10, 1916, as Vernon Elvis Presley. He grew up in is birthplace in Fulton, Mississippi. He passed away on June 26, 1979, in Memphis, Tennessee.
TELEVISION APPEARANCES
The Presley patriarch appeared on the television show "Hee Haw" in 1969, "Elvis on Tour," and "Elvis in Concert."