Oprah and Longtime Partner Stedman Graham Cuddle up While Enjoying a Walk in Sweet Video
Oprah Winfrey and her longtime partner, Stedman Graham delighted in the warm February weather as they strolled outdoors. A clip of their morning walk reminds us of the beauty of their relationship. 
In the midst of her sky-high achievements in her career, Oprah Winfrey managed to maintain a stable and lasting relationship with her longtime partner, Stedman Graham. And the 30-year-old couple proved they don't need to be married to make it stick.
A recent clip of the two of them is reminding us that Oprah's love life is what #relationshipgoals is all about. They're strolling outdoors alongside their dog on a surprisingly sunny day in February.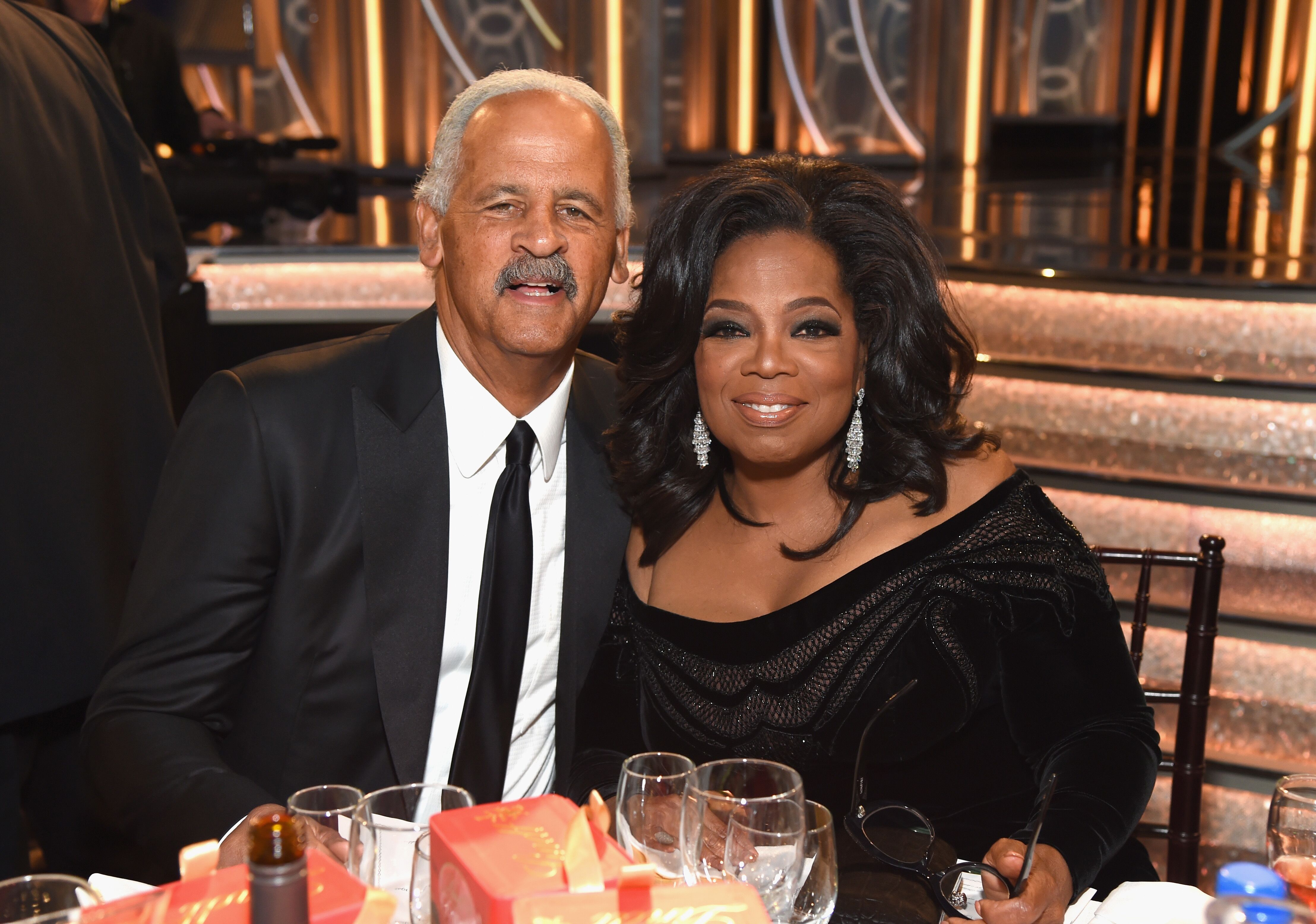 A BEAUTIFUL DAY FOR A WALK
"Hope it's a beautiful day wherever you are," writes Oprah as she greets her 17.8 million followers on Instagram. The caption accompanied a clip where she's taking a leisurely stroll with Stedman.
Dressed in sweatpants and t-shirts, the couple walked side by side, each wrapping an arm around the other. They talk about the weather and how wonderful it is that it's 75 degrees outside and sunny. Stedman jokes to the camera, "Don't tell anybody," referring to the unusual February climate. Oprah agrees that is should be kept a secret.
HOW THEIR STORY BEGAN
The seconds-long clip was enough to remind us of a part of Oprah's life that she managed to keep private and stable all these years. And their relationship history stems way back to the first season of "The Oprah Winfrey Show."
Last year, the often private Stedman opened up to Ellen DeGeneres and revealed the secret to his lasting relationship with Oprah.
The couple first met in 1986 at a charity event, the same year Oprah's show was launched. Oprah recalled being skeptical of the former sportswear model thinking his type had to be a jerk. But a year later Stedman made his first appearance on Oprah's show, surprising her by calling in a question.
A VERY LONG ENGAGEMENT
In 1992, the couple announced their engagement which, to this day, has not resulted in marriage. In 2017, Oprah admitted they both felt marriage would be the end of them so they decided never to tie the knot. Oprah told Vogue,
"Marriage requires a different way of being in this world. His interpretation of what it means to be a husband and what it would mean for me to be a wife would have been pretty traditional, and I would not have been able to fit into that."
6 people who know me well have called today congratulating me or surprised they weren't invited to my wedding.
IT' s NOT TRUE!!

— Oprah Winfrey (@Oprah) September 5, 2016
THE SECRET TO THEIR SUCCESS
So while Oprah continued to be Oprah and Stedman continued to support her and not be threatened by her success, their relationship flourished as an unmarried couple.
Last year, the often private Stedman opened up to Ellen DeGeneres and revealed the secret to his lasting relationship with Oprah. He said it all boils down to supporting each others' happiness. He explained,
"When you have a good partner that's able to self-actualize their potential and you're able to self-actualize yours, one and one equals about six."
It's clear that Oprah and Stedman found the perfect rhythm to keep their relationship from sinking and we can only admire them and learn from their example. It may not be a set-up that works for others but they certainly proved this arrangement works for them.