Oprah Flaunts Curves in Tight Blue Dress as She Steps out with Longtime Partner Stedman Graham
Oprah Winfrey showed off her curvy figure as she stepped out with Stedman Graham at Tyler Perry's grand gala opening of his new studio.
Among the throng of stars at Tyler Perry's gala inaugurating his new studio in Atlanta Georgia was Oprah Winfrey.
The media mogul was accompanied by her love of 30 years Stedman Graham, and the couple cut a dashing figure on the red carpet.
It's Perry's turn now to take up the torch and become the inspiration for the next young hopeful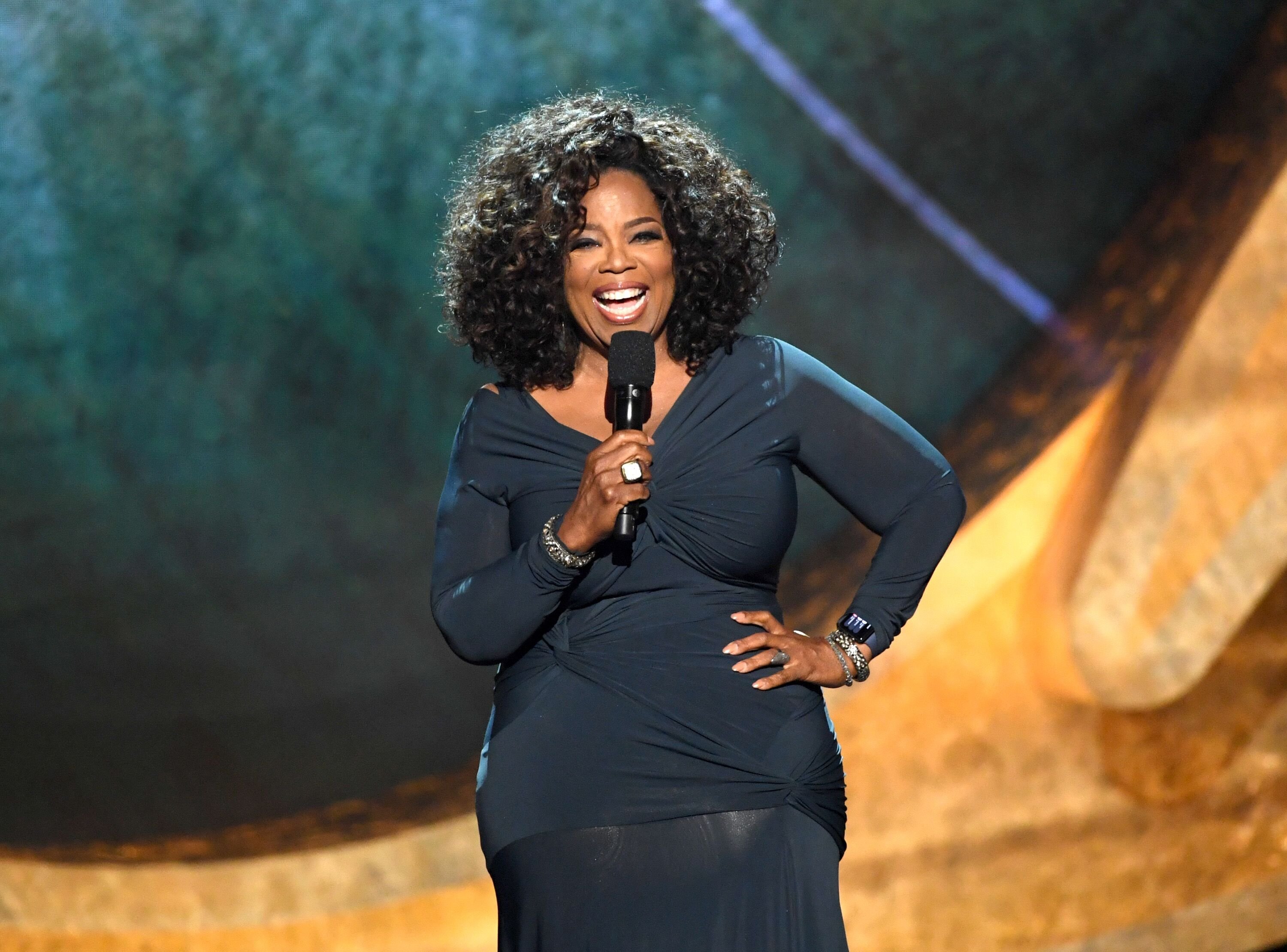 OPRAH WINFREY DAZZLES IN BLUE
Oprah wore a floor-length close-fitting blue dress that accentuated her curvy figure and opened out at knee height into an inverted tulip shape.
The gown had three-quarter sleeves, a generous cleavage and a fitted cut under the bust. Oprah accessorized with long sparkling earrings, and a matching clutch and bracelet.
TYLER PERRY CREDITS OPRAH WINFREY WITH INSPIRING HIM
Tyler Perry revealed that he had been surprised when Oprah had invited him to her Legends Ball in 2005. Finding himself among stars like Diana Ross, Smokey Robinson, Tom Cruise, and Sidney Poitier, he said:
"'What am I doing here?' I didn't know I said it out loud, but Yolanda Adams was sitting next to me and she said, 'You belong here.' By the end of the party I said, 'I'm going to dream bigger.' It was something about being in Oprah's house, being in her presence, seeing what a black person had accomplished -- it really, really spoke to me."
OPRAH WINFREY REMEMBERS THE LEGENDS BALL
Oprah too, remembers the memorable ball, and Perry's promise to reach higher, and now he has achieved what no Black person ever has before - his own studio. Oprah said:
"You never know who is watching you or who is going to take inspiration from something you did or something you said. I remember him distinctly leaving the Legends Ball in 2005 …and saying, 'I'm going to dream a bigger dream' and I went and said, 'Man, you sure did.'"
TYLER PERRY DEDICATES A SOUNDSTAGE TO OPRAH WINFREY
In tribute to his inspiration, and her the sterling example she has set as a media communicator and as an actress, Perry dedicated one of the soundstages to Oprah, who said:
"Listen, I'm just honored to be a part of all of it. I have seen this from the very beginning when there wasn't a stage or anything and I rejoice in this evening and what it means for [Perry] and what it actually means for the industry. He created his own and did it his own way. I mean, 'My Way' should be his theme song from now on. It's just really remarkable."
It's Perry's turn now to take up the torch and become the inspiration for the next young hopeful with stars in his or her eyes.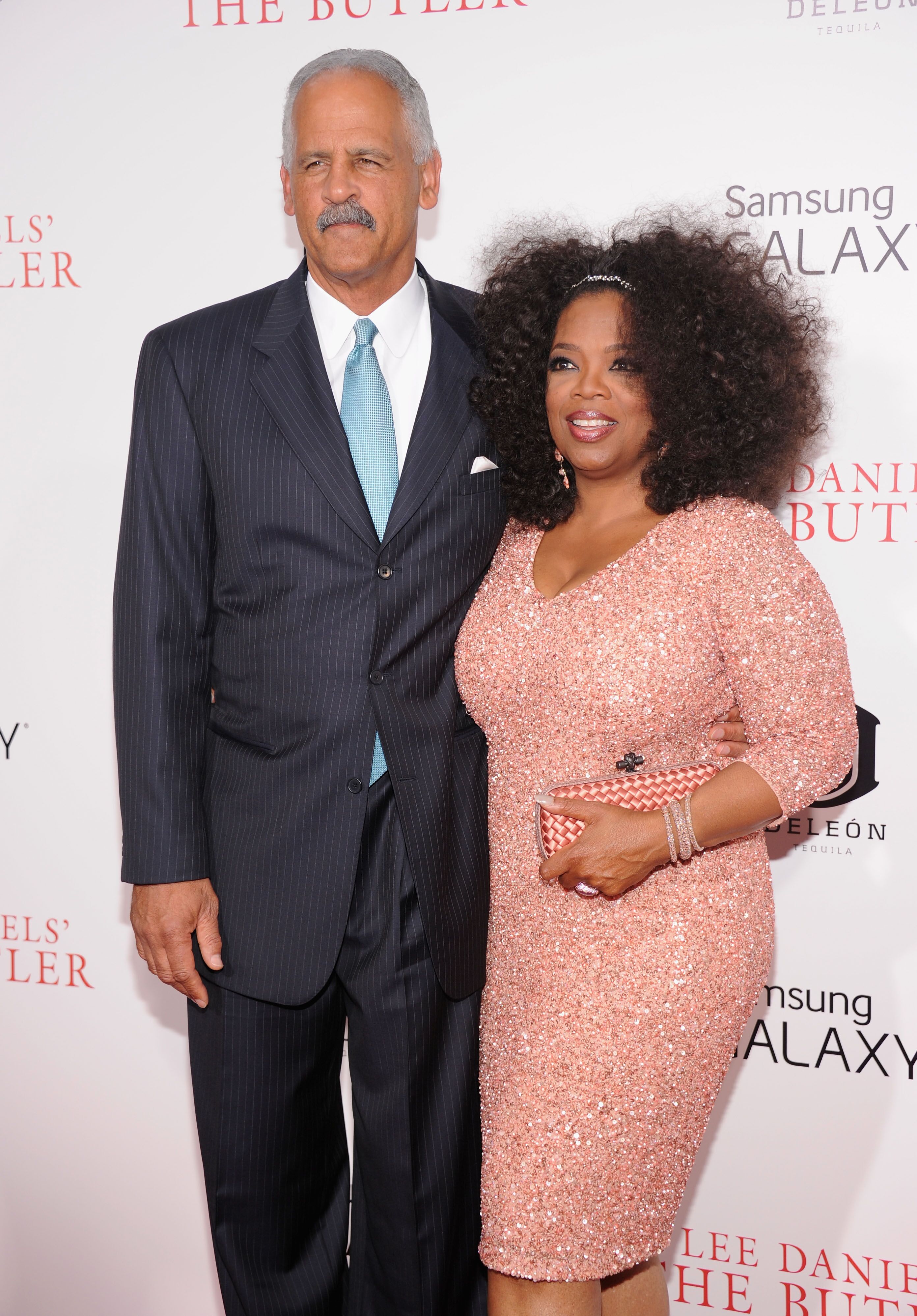 OPRAH WINFREY AND STEDMAN GRAHAM IN LOVE FOR 30 YEARS
Oprah Winfrey and Stedman Graham have been one of Hollywood's most prominent couples for the last 30 years.
Even though Oprah is one of the best-known people in the world, but she has made sure that her relationship with Stedman is kept private, and out of the limelight.
In a rare interview, Stedman revealed the key to the longevity of their happy relationship. He said:
"We want each other to succeed. And I want her to succeed and to be as successful as she possibly can, so I encourage that."
Their bond is unbreakable, and their devotion to each other undeniable, but curiously enough, they have decided not to marry.