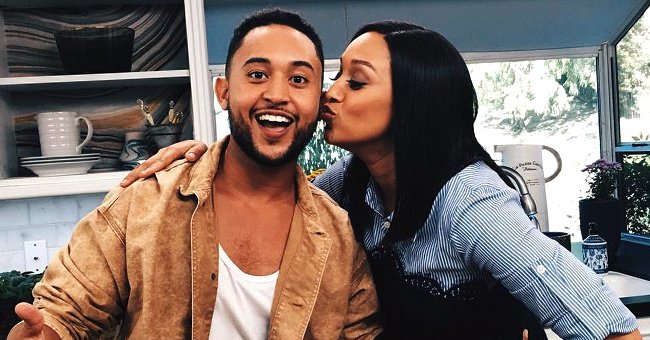 Instagram/tahj_mowry
Tia Mowry from 'Sister, Sister' Is All Smiles in Selfie with Grown Brother Tahj

Tia Mowry shares a sweet selfie with her brother Tahj following their sibling catch up that gives the actress "so much joy."
The Mowry siblings lead their own lives now that they're all grown and some with their own families, but they make sure to keep their bond strong by getting together whenever possible.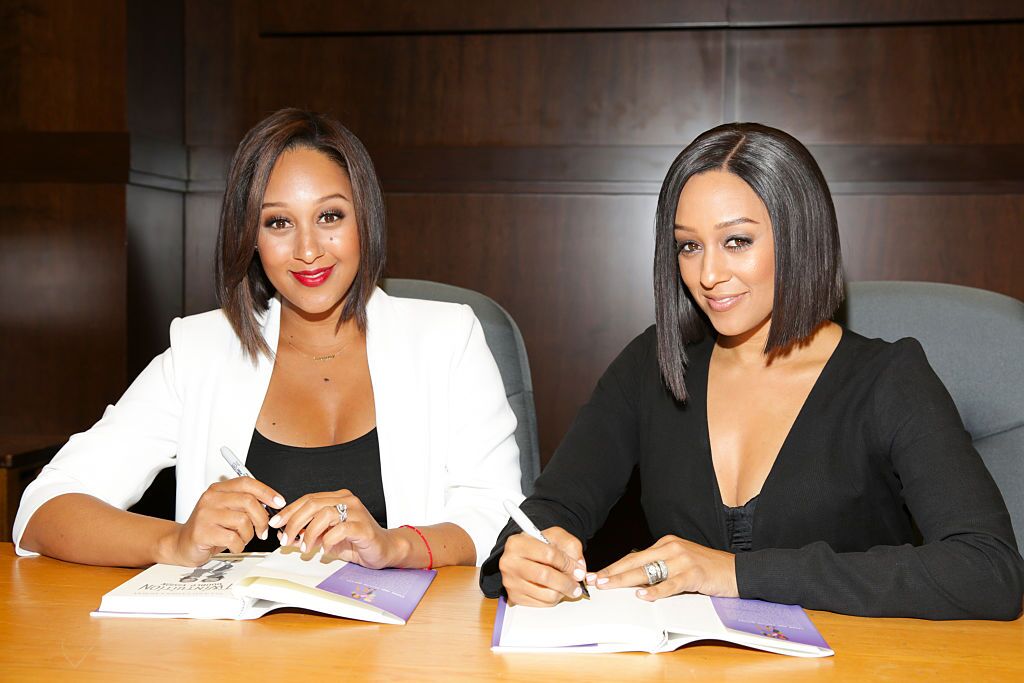 Tia and Tamera Mowry at a book signing event | Source: Getty Images/GlobalImagesUkraine
SPENDING TIME WITH TAHJ
This time, it was Tia and Tahj Mowry who decided to meet up and spend some time together despite their busy schedules.
After all, the "Sister, Sister" star has always made it clear that she'd choose family over everything else. Gushing about their sibling bond, Tia reminded her followers to show love to everyone they care about as life is short.
"Hug your loved ones! #familyovereverything! [Tahj Mowry] I love you! Our talks give me so much joy! As my younger brother, I couldn't wait until you got older so that we could just hang. Our monthly lunches mean the world to me."
THE IMPORTANCE OF KEEPING IN TOUCH
After the death of Tamera's niece Alaina, their 90-year-old grandmother Clo, and most recently, Kobe Bryant's, Tia realized how important it is to keep in touch with family more than just meeting monthly.
For her twin Tamera, while they don't need to work on their relationship as they're extremely close, the siblings have decided to meet up every week whenever it's possible because life is short.
"Tamera lives in Napa, and she works, and I work. But after these passings, we realized how short life is. So she comes over every Sunday. We get our nails done, we drink wine, she sees the kids."
REMEMBERING THEIR ROOTS
Aside from Tahj and Tamera, Tia also has a younger brother named Tavior. While they don't see each other as often as they could, she always reminds Tavior that she is always there for him.
The Mowry siblings grew up knowing more about their mom's side of the family than their dad's, so in hopes of getting to know her dad's lineage more, Tia decided to take a DNA test.
As it turns out, her dad's lineage has traces of British, Irish, French, Scandinavian, and German descent. Meanwhile, her mom's side originated from Africa, particularly Ghana and Nigeria.
Please fill in your e-mail so we can share with you our top stories!