Kristoff St John's Ex-Wife Mia Suggests Son's Death in 2004 was Cause of the Late Actor's Demise
Mia St. John opens up about her late husband's death, saying the suicide of their son Julian most likely caused it.
Often, grief can be excruciatingly painful. It can cause the strongest of humans to become weak and broken. Death more often than not causes this kind of deep wounds, especially the end of a loved one.
Losing a child is something one does not recover from; there is always a void that cannot be replaced. However, losing a child and a lover within the space of a year is a grief that cannot be fathomed.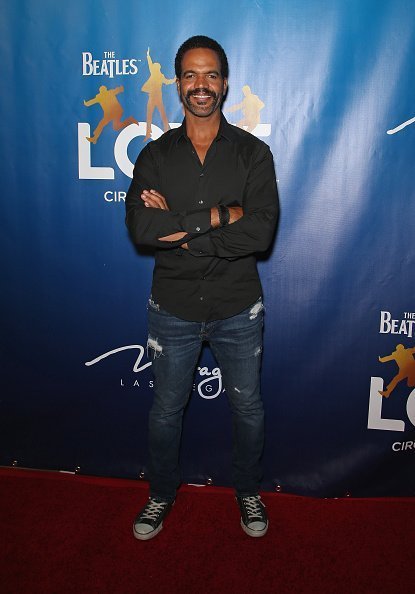 Mia St. John, who lost her son Julian and her husband Kristoff has been holding it together and trying to be strong for the rest of her family and herself.
When asked about the death of her husband while speaking on "The Doctors" show, Mia revealed that although Kristoff died of heart disease, the actor was almost broken because of their son's suicide. She said:
"Kristoff and I went into depression after Julian died. He went right back to drinking; he could not stop. So, Kristoff ended up drinking himself to death."
Kristoff died at the age of 52 in February 2019, about four years after losing his son Julian. The two-time Emmy Award-winning actor was filled with a lot of grief because he felt there was more he could have done for his son.
Mia further opened up, saying that the death of her son could have been prevented if the facility took its time and was cautious with patients.
An advocate for mental health awareness, Mia is championing the charge and aggressively spreading the word.
Someone said to me, it's too soon for #MENTALHEALTH advocacy, I must grieve first. I've been grieving since @kristoffstjohn1 & I lost our son @TheArtofJulian I'm a FIGHTER, never forget that. There's a reason I'm a 5 time World Champion! I will fight you, beat you & cry later👊🏼 pic.twitter.com/pm8YL4fnkO

— Mia St. John (@MiaStJohnBoxer) March 1, 2019
Julian, who died from an apparent suicide, was said to have been suicidal since it was discovered that he had Schizophrenia, but the facility did not take enough caution and left plastic bags around one of which Julian used in killing himself.
In the same vein, Mia expressed that there was neglect in most of the mental facilities as the one Kristoff was checked into also neglected him before his death. Paying tribute to her husband and son the five-time world champion boxer said:
"I've died twice in my life already. The day my son passed and the day #superbowlsunday last year when his father passed?, 2020 will be my rebirth."
Mia's son Julian who was first diagnosed with Schizophrenia when he was in high school, was the first of Mia and Kristoff's children.
.
An artist who was described by his mum
as eccentric and full of life suffered bouts of depression and made a suicidal attempt once by jumping in front of ongoing traffic before his death in November 2014.
Talking to "PEOPLE" in December 2019, Mia said her upcoming book Fighting For My Life, set for release this year, will address how her son and ex-husband's deaths led to her spreading awareness about mental health.
An advocate for mental health awareness, Mia is championing the charge and aggressively spreading the word as regards the prevention of suicide among mental health patients.