Ashley Graham Breastfeeds Her Newborn Son Isaac in Cute Pic with Husband Justin Ervin
Ashley Graham gushed over her family as she recalled the first time she held her son, Isaac, while sharing a tender moment of breasting him, as her husband looked on lovingly.
Ashley Graham chose a moment of bonding while breasting her newborn son Isaac, to share his first picture with her followers. The new mother took a moment to look back on his birth, she recalled:
"I remember holding Isaac for the first time and telling Justin, 'Now we're family forever' I have so many reasons to be grateful [for]."
In her tribute to her family, Ashley said she was thankful for all the love and support she has received from her husband, son, and the community of people around her.
Born at 6:00 pm, at 7lbs 5oz, she admitted that since giving birth to Isaac, he had opened her eyes in showing her how amazing the world is.
Ashely has embraced her new journey of motherhood through her podcast, "Pretty Big Deal With Ashley Graham."
In her post, she made a special shout out to her husband, Justin Ervin, and thanked him for being one of her favorite guests.
On a recent episode of her podcast, Ashley discussed with Justin their emotional home birth. She admits that after enduring six hours of labor, it made her feel like there is nothing she can't do in the world.
Ashely explained that she chose to deliver her son in a birthing pool at their home in Brooklyn without any medical interventions because she wanted to avoid the anxiety she knew she would have felt in a hospital.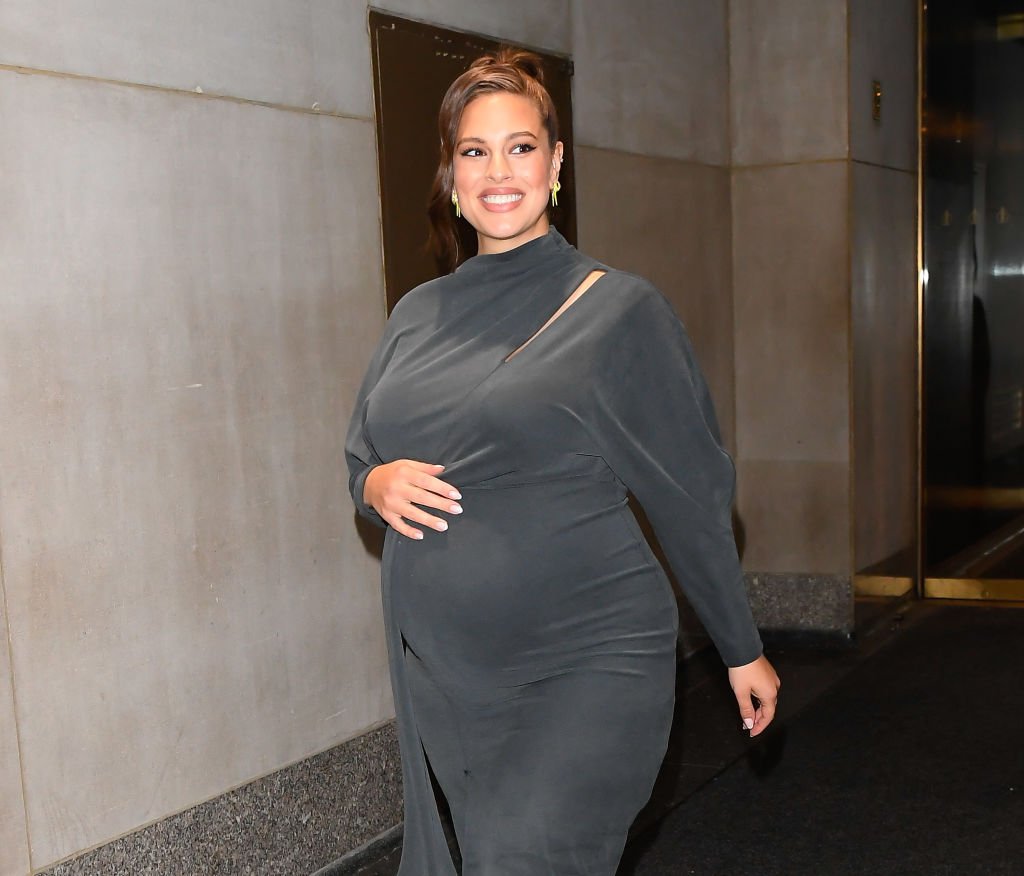 She said Isaac's birth was an emotional experience, which had her husband in tears. Recalling the moment their son was born, Ashely 
revealed:
"Literally, a moment later, we sat back. He was on my chest and he was looking you in the eyes, and I said to you, 'We're a family forever now.'"
Ashely can add giving birth naturally to her long list of accomplishments. She has been a fiercely outspoken plus-size model and helped push for change in the fashion world when it comes to plus-sizes.
In 2016, she landed the coveted cover on an issue of Sports Illustrated, making her the first plus-size model ever to make the magazine's cover.