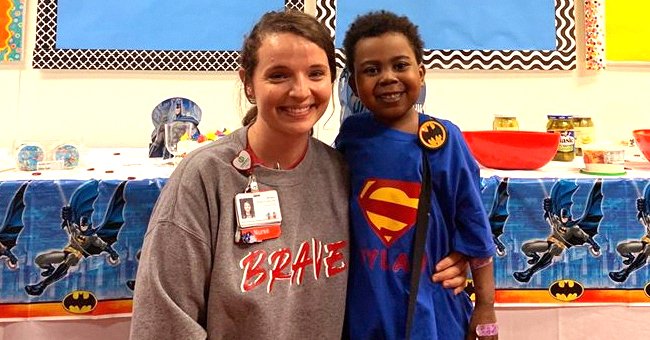 Facebook/ChildrensHealthcareofAtlanta
Georgia 6-Year-Old Who Waited Nearly 1 Year for Transplant Goes Home with a New Heart
According to his nurses, 6-year-old Dylan Nettles won their hearts at the hospital as he waited for a new heart. He even "married" one of them.
A 6-year-old boy is finally home after acquiring a new heart. While waiting for "that call", he spent almost a year in the hospital and won the hearts of everyone there.
Dylan was only one year old when he underwent open-heart surgery.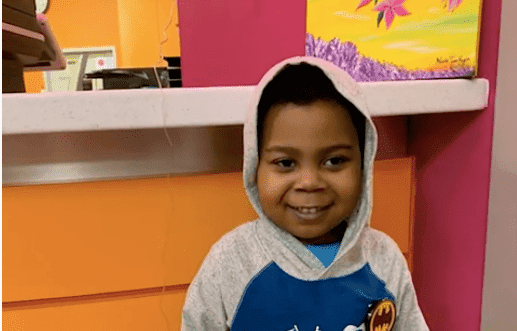 Dylan Nettles on the day he left the hospital after obtaining a new heart. | Photo: Youtube/goodmorningamerica
WINNING HEARTS WHILE IN SEARCH OF A NEW HEART
Dylan Nettles is excited to start his first day in grade one after a whole year in the hospital due to a heart condition. Born with a complex congenital heart defect, he was a candidate for a heart transplant last year. And on January 9, 2020, he finally got a new heart.
Dylan was confined at the Children's Healthcare of Atlanta for exactly 372 days. According to the hospital's website, he "captured the hearts of everyone" and those who crossed his path knew he was a "legend in the making."
Throughout his stay, including when he was confined in the ICU four times, he made friends with the nurses and staff. They described him as a prankster who loved to play video games.
His parents also made sure he didn't get behind in his education. He studied kindergarten with the help of in-hospital teachers who also hosted his graduation.
A TOTAL CHARMER
According to his father, Kenneth Nettles, who spoke to "Good Morning America," Dylan remained positive throughout his long wait. He interviewed dozens of celebrities and even "married" one of the nurses in a moonlit ceremony.
"Dyl maintained a positive upbeat attitude throughout his stay so seeing that in him made it a lot easier for us to go through this journey with him," Kenneth said.
FINALLY HOME
On January 23, Dylan finally stepped out of the hospital and headed home. Kenneth revealed the first thing his son did was look around for new stuff. Dylan came home to his redecorated room where his family would hang out since his arrival.
Dylan was only one year old when he underwent open-heart surgery after doctors found several heart defects. In time, his heart got weaker and in January 2019, he went into heart failure.
ABOUT CHD
According to the American Heart Association, at least eight out of a thousand babies are born with a congenital heart defect. This is usually characterized by problems in the structure of the heart from holes to leaky valves and missing or malfunctioning vessels.The causes of CHDs vary from genetic to environmental. There is a higher risk if the family has a history of CHD.
Prospective mothers of babies with CHD are advised to take multivitamins with folic acid and obtain flu shots for prevention. They are also expected to avoid contact with people who are sick and effectively manage diabetes.
Please fill in your e-mail so we can share with you our top stories!