J-Lo's Super Bowl Pic Is Compared to Photo of 'Golden Girls' Star Rue McClanahan to Show How Different 50 Looks Now
Social media users created a meme of Jennifer Lopez and Rue McClanahan to compare how much a 50-year-old woman has changed over the past decades.
Lopez wowed viewers during her Super Bowl halftime show with Shakira at Hard Rock Stadium on February 2 in Miami, Florida.
Many people admired her performance, especially her beautiful body as the multi-talented artist swung around on a stripper pole.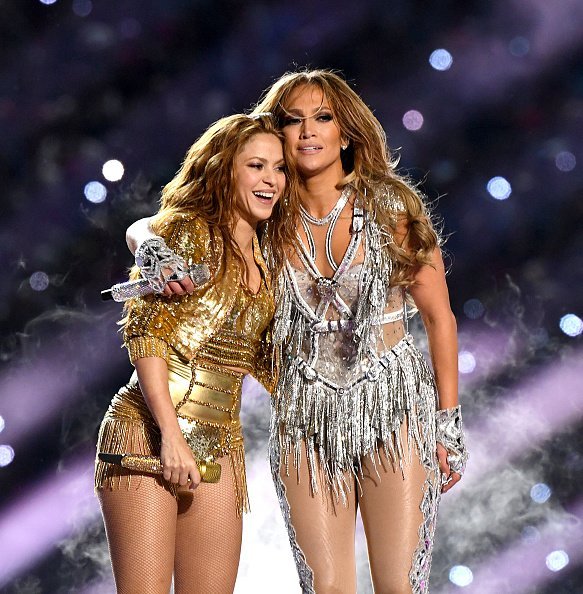 "50 YEARS OLD IN 1985"
So it is difficult to believe that Lopez was only a year younger than McClanahan when she first performed as Blanche Devereaux on the popular show "The Golden Girls" that debuted in 1985. 
Since memes are now trending on social media, many users are busy making a meme of the two celebrities to point out how different 50 looks now.
In a meme posted on Facebook, McClanahan can be seen as Blanche on the left with the words "50 years old in 1985" written above her.
"50 YEARS OLD IN 2020"
On the right, Lopez is seen with her legs wrapped around a stripper pole. "50 years old in 2020," it says above her picture.
On Twitter, someone wrote, "J-Lo is 50. God, I hope I look like her when I'm 50." Another said Lopez was the modern "Golden Girl."
Lopez is currently engaged to Alex Rodriguez.
JLO is 50. God, I hope I look like her when I'm 50. pic.twitter.com/wPuzfrXWsi

— Jess Doudrick (@JessDoudrick) February 3, 2020
FIVE OUTFITS
Meanwhile, as reported by Today, Lopez made five outfit changes during the Super Bowl 2020 halftime show. She began in a Versace moto coat and coordinating jeans. 
The award-winning musician soon dropped the pink skirt and rocked the moto look on its own. Her next outfit was a sheer bodysuit decorated with mirror-like decorations.
.@JLo is a modern-day "Golden Girl." 💁‍♀️https://t.co/Q7EMriTg55

— 103.3 AMP Radio (@1033ampradio) February 4, 2020
After those attractive ensembles, she sported a silver, fringed dress over her sparkly bodysuit. And for her last look, she wore a feathery cape with the Puerto Rican flag on one side and the American flag on the other.
Lopez is currently engaged to Alex Rodriguez. The former MLB star proposed to the "I'm Real" singer during a romantic getaway in the Bahamas. 
Lopez has shared photos on social media of herself bonding with her two children, twins Max and Emme, and Rodriguez's two daughters, Ella and Natasha.
She is expected to co-parent Rodriguez's beautiful children, according to Popsugar. The lives of these two lovebirds will be exciting as their families will be reunited as a whole.