Jay-Z Talks about Last Conversation He Had with Kobe Bryant before His Death
Businessman and Rapper "Jay-Z" Shawn Carter opens up about the last conversation he had with late basketball player, Kobe Bryant.
In the opening session of the Shawn "JAY-Z" Carter lecture series organized by the African American and African Diaspora Studies Department of Colombia University, the 50-year-old businessman addressed the students.
During the address, the rapper was put on the spot to talk about the demise of his late friend, the basketball legend, Kobe Bryant.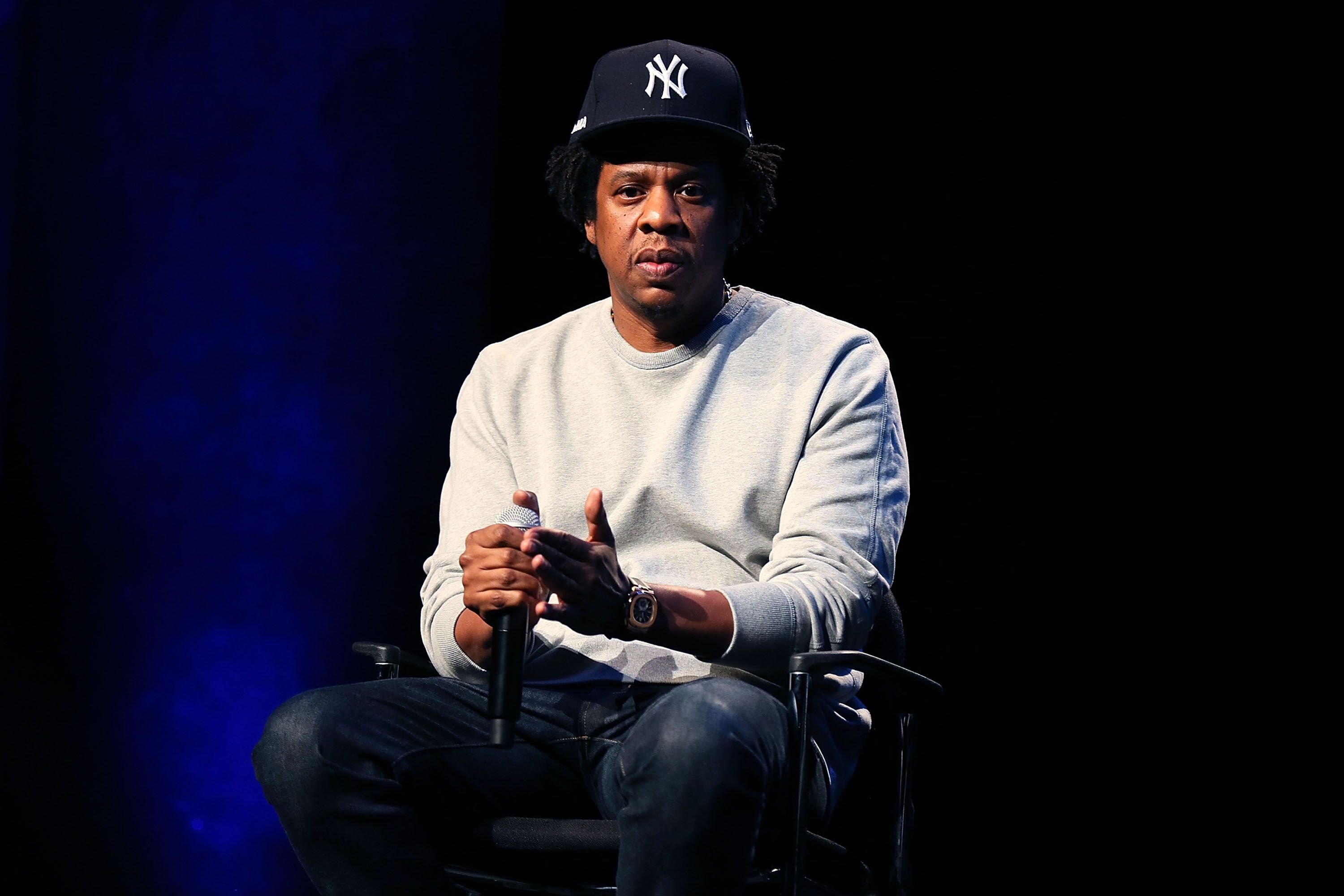 In a video posted by the mogul's agency, Roc Nation Sports on Twitter, the rapper's response to the question was captured.
Speaking on the relationship he had with Kobe, Jay said their friendship and work relationship were natural because they grew up in the same neighborhood and have seen each other climb the ladder up.
The Bryants have a beautiful relationship with the Carters.
Carter, who had a very close rapport with the late Lakers player, mentioned that he and Kobe hung out at his New York home on New Year's Day. He recounted that one of the last things Kobe said to him was:
"You gotta see Gianna play."
"Just a great human being and was in a great space in his life." pic.twitter.com/QJ1PTqkPmq

— Roc Nation Sports (@RocNationSports) February 5, 2020
Jay said he looked into the proud father's eyes, and seeing the desire he had for his daughter to succeed, he told him, "she's going to be the best female basketball player in the world." 
Sadly, the 13-year-old daughter of the late NBA star, Gianna, who also played basketball, passed away with her father and seven other people in the Calabasas helicopter crash. The father and daughter left behind a family of three. 
Carter mentioned that he and his singer wife, Beyonce, are still grieving the loss of Kobe and Gigi. In his words, "that was a tough one. My wife and I are taking that really tough."
After the father and daughter loss, Beyonce posted pictures of the duo without any caption. A while later, she posted another photo where she wrote,
"I will continue to pray for your Queens. You are deeply missed beloved Kobe." 
The Bryants have a beautiful relationship with the Carters. The relationship between the heads of the families bonded their wives and kids together over the years, and the Carters deeply felt the pain caused by the loss of Kobe and Gigi. 
As Shawn Carter said, the loss is a very hurtful one, and it is evident that the father of three is yet to recover from the loss of his 41-year-old friend.