Kate Middleton Stuns in Beautiful Red Dress as She Enjoys Ice Cream with Prince William in Pics
Kate Middleton is the epitome of gorgeousness in a red dress as she enjoyed ice-cream with Prince William in new photos shared on Instagram.
Since the world came to know of Kate Middleton, she has stunned in several beautiful outfits. She is easily one of the style icons of the 21st century and a graceful fashionista.
The Duchess of Cambridge in the new photos shared by Kensington Palace on Instagram proved that her style has only gotten better with time as she stunned in a beautiful red dress.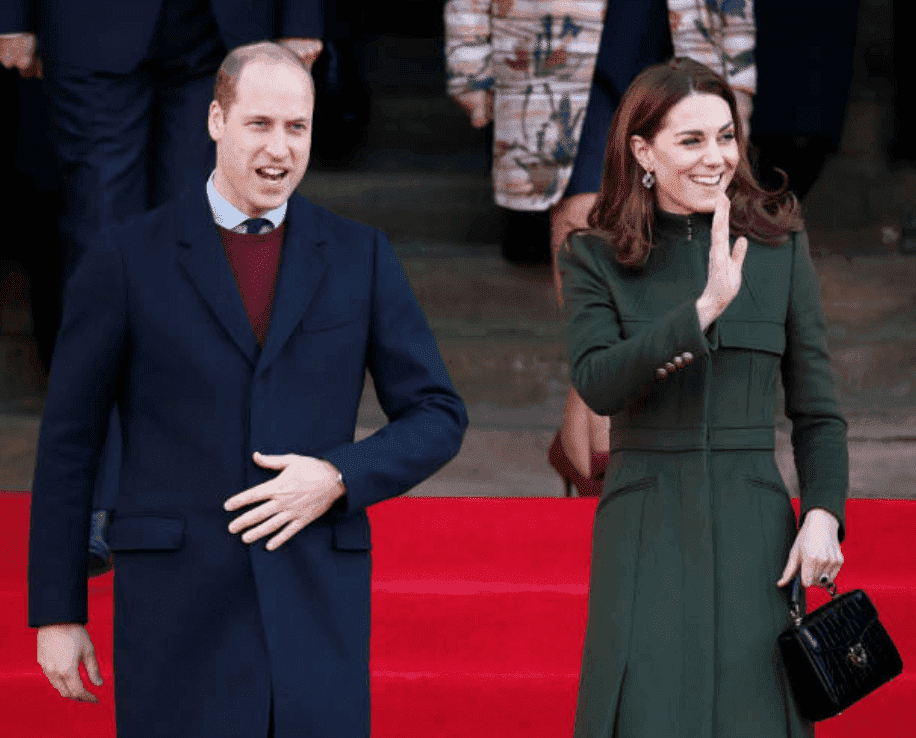 The dress featured long sleeves and stopped at her ankles. She wore a black belt around her waist, held her hair back, and accessorized with small gold hoop earrings.
Middleton wore the dress to an ice-cream parlor in Wales, in the company of Prince William, and they enjoyed ice-cream cones. The accompanying caption read in part,
"Earlier in the day, the Duke and Duchess stopped at Joe's ice-cream parlor to speak to local parents and carers about life in the Mumbles."
The couple also spoke about the Duchess' 5 Big Questions Survey. The latter is Middleton's pet project throughout the UK in a quest to start a conversation on the best way to raise children under five.
The post also showed that the mum-of-five wore the dress to a community center at Port Talbot. While at the center, she and William interacted with children and their parents about mental health topics.
The two have been together since their undergraduate days at the University of St. Andrews.
The Duchess' look got commended by fans. One person noted that she is "Glowing," while another thought she looked divine.
Before heading to Wales, the Cambridges' had a date night at the BAFTA Awards in London. For the event, Middleton recycled a white and gold dress by Alexander McQueen.
The Royals walked the red carpet together and presented the picture of the perfect couple. The two have been together since their undergraduate days at the University of St. Andrews.
They began dating in 2003, broke up a few times, reconnected, and later got engaged while on a safari in Kenya. William proposed with an 18-carat sapphire ring from Princess Diana's collection.
In April 2011, the Duke and Duchess got married in a televised ceremony at Westminster Abbey. They have since welcomed three children, Princes George and Louis, and Princess Charlotte. 
Middleton and William are content with the life they have despite reports that they are sad over Prince Harry and Meghan Markle's departure from Royal life. The couple lives for themselves, their children, and Queen, and for them, that's enough.