Prince William and Kate Middleton Laugh at Brad Pitt's Awkward Joke about Prince Harry at BAFTAs 2020
Prince William and Kate Middleton gave a graceful laugh when Brad Pitt joked about Prince Harry while accepting his BAFTA Awards statue through a proxy.
Brad Pitt might have missed the BAFTA Awards in London due to family obligations, but it didn't stop him from cracking a risky joke through a proxy. The latter is his "Once Upon A Time in Hollywood" co-star, Margot Robbie.
The actress accepted the masked statue on behalf of Pitt for Best Supporting Actor. She then proceeded to read an already prepared acceptance speech.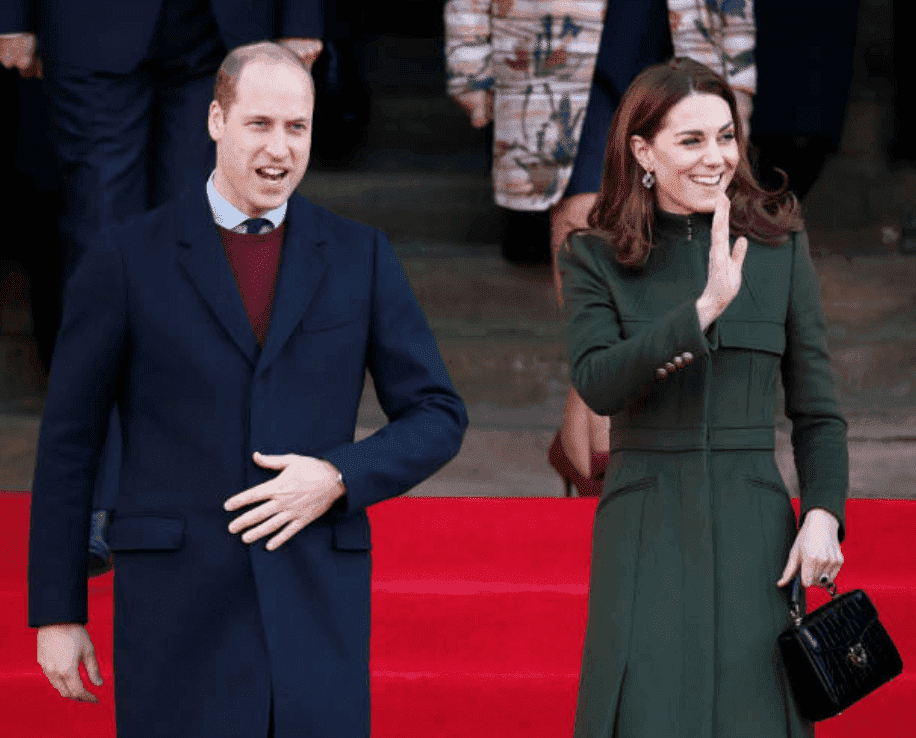 It started with a joke on England getting "Divorced" from the European Union and went on to thank the Royal Academy of Dramatic Arts for the award.
The actor also appreciated the cast and crew of Quentin Tarantino's movie. The highlight of the speech came at the end when Robbie said,
"And [Pitt] said that he is going to name this Harry because he is really excited about bringing it back to the [United] States with him."
The joke caused the audience to laugh, but the camera focused on Prince William and Kate Middleton. The Royals had a smooth and hearty laugh, as they joined others to clap.
The Duke and Duchess of Cambridge did not seem the least bit offended at Pitt's cheeky joke. Instead, they appeared totally at ease and seemed to be having a good time at the award.
Zielinksi proudly tagged Kensington Royal, writing that she made the parents-of-three laugh.
Prince William and Middleton arrived at Albert Hall, the venue of the BAFTA Award together. The Duchess looked stunning in a flowing gold and white dress by Alexander McQueen.
The Royal had worn the dress at a State function in Malaysia in 2012. She recycled it to honor the BAFTAs sustainable fashion choices as part of this year's theme.
The dress got paired with earrings and necklace from Van Cleef and Arpels; they sell for $15 000. The mom-of-three also had on a gold pair of Jimmy Choo heels.
Middleton and her Prince walked the red-carpet hand-in-hand and got complimented by on-lookers. People reported that one woman, Maciek Zielinksi, called the couple, "Beautiful." 
Zielinksi shared a video of the moment on her Instagram account. She proudly tagged Kensington Royal, writing that she made the parents-of-three laugh.
The BAFTA Awards served as a date night for Middleton and Prince William. The two have been attending for four consecutive years, and are patrons of the Academy.