Kate Middleton & Prince William Step out for 1st Outing of 2020 Days after Royal Family Crisis
Kate Middleton looks stylish in a designer coat as she accompanied Prince William for their first public appearance since the royal family's crisis summit at Sandringham.
Kate Middleton
 is getting back to work amid the drama surrounding Prince Harry and Meghan Markle's departure. 
Kate and Prince William showed no signs of distress as they made their first appearance only days after a crisis meeting with Queen Elizabeth over Harry and Meghan's future in the royal family.
William and Kate arrive - Kate is in a dress by Zara, a coat by @McQueen and earrings by Zeen that she wore in Pakistan pic.twitter.com/fiofKuyGfn

— Rebecca English (@RE_DailyMail) January 15, 2020
Kate arrived wearing some of her go-to designers. Braving the cold weather, she arrived wearing a long green coat by Alexander McQueen.
The designer coat perfectly fit the Duchess, and had detailed lines on the front, which showed off her slim figure. It was long with split pleats at the bottom, that revealed her checkered Zara dress.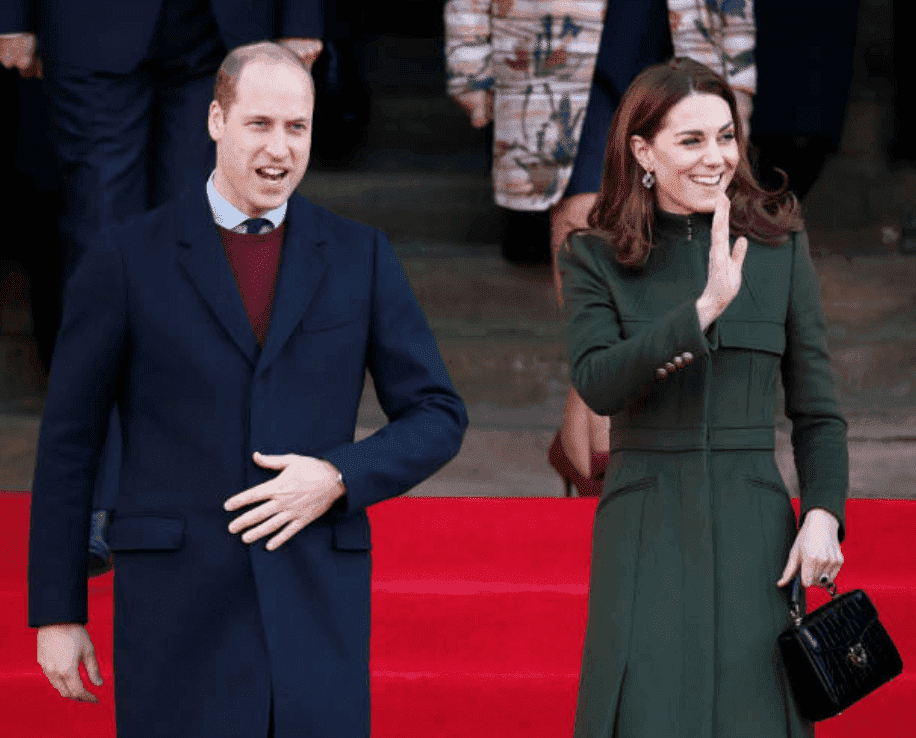 She wore a conservative Zara dress, which was long-sleeved with a high collar bow-tied neck. For her jewelry, Kate recycled a pair of mint green Zeen earrings. 
Since wearing the Zeen earrings during her royal tour of Pakistan, she has set a new trend, and the specific design has been flying off shelves.
Kate and William were in Bradford to visit community centers in the area. Their first stop was at the Khidmat Centre, which helps vulnerable community members from minority ethnic backgrounds.
The couple took part in some of the workshops offered. Kate was pictured holding 18 months old Sorayah as they enjoyed a Little Dots workshop that uses music to support parents and children's development.
According to PEOPLE, Rukhsar Parveebn, who was at the event said William seemed not to show any signs of distress amid their family drama, she explained:
"[William] didn't let it show that the drama had been going on. I love the royal family and I was really impressed with him."
While Kate accompanied William to their first engagement, it is reported she did not attend the summit at Sandringham.
The Queen gathered with senior members of the monarchy to discuss Harry and Meghan stepping down as senior members of the royal family. The Queen has since made an announcement that she has agreed to respect their decision to step down.