Meghan Markle Didn't Call into Family Summit Which Was Attended by the Queen, Princes Charles, William & Harry
On Monday, January 13, 2010, the Queen called a Royal Family summit at her country home in Sandringham to discuss Prince Harry and Duchess Meghan's decision to step down from their senior roles.
Reports had previously stated that Meghan, 38, would join the meeting via phone from Canada, however, this was not the case. On Tuesday, Buckingham Palace released a statement revealing that Meghan and Harry had ultimately decided that it "wasn't necessary" for her to do so.
The statement read in part: "In the end, the Sussexes decided that it wasn't necessary for the Duchess to join." Harry, his brother Prince William, and their father Prince Charles were said to have been called together by the Queen for the discussions.
Royal Family "talk things through"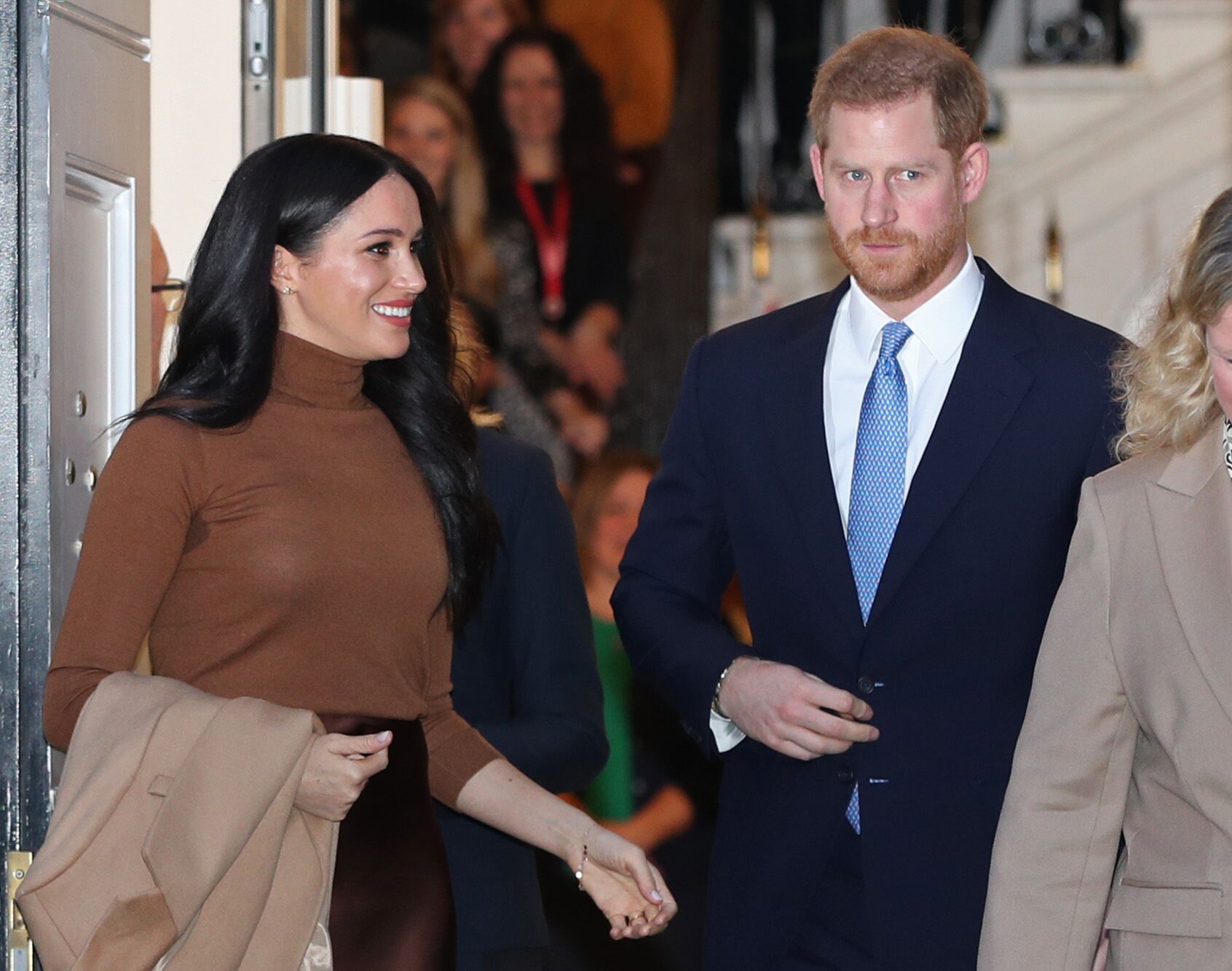 A source claimed the whole point of the get-together was to "talk things through." Meghan had recently returned to Vancouver Island, Canada, where she and Harry, 35, spent the holidays together with their son Archie.
The meeting lasted for 90 minutes. Shortly afterward, the Queen released a rare and emotional statement saying:
"Today my family had very constructive discussions on the future of my grandson and his family. My family and I are entirely supportive of Harry and Meghan's desire to create a new life as a young family."
The Queen accepts Harry and Meghan's decision
The Queen expressed the family's preference for the couple to have remained as full-time working members of the family, but noted that they respected and understood "their wish to live a more independent life as a family."
However, she made it clear that Harry and Meghan would remain "a valued part of my family." The monarch also confirmed that the couple wished to be independent.
The transition period
The pair would also have a transitional period where they would live in Canada and the UK. A final decision was expected in the next coming days as to how the couple would go about their transition.
Despite this, it is believed that the changes won't take effect immediately. A source noted that they would "take time."