Queen Elizabeth II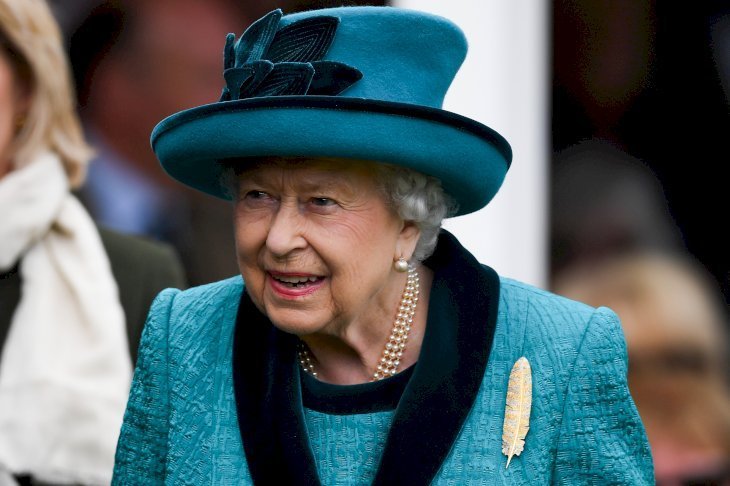 Content
| | |
| --- | --- |
| Full Name: | Elizabeth Alexandra Mary Windsor |
| Date of Birth: | April 21, 1926 |
| Place Of Birth: | London, England |
| Zodiac Sign: | Taurus |
| Age: | 92 Years Old |
| Height: | 1.63 m |
| Professions: | Queen of the United Kingdom and the other Commonwealth realms |
| Famous As: | The Queen of the UK, mother of Prince Charles and grandmother to Prince William and Prince Harry |
| Net Worth: | Approximately $500 million |
| Spouse: | Philip, Duke of Edinburgh (m. 1947) |
| Social Media: | Facebook, Twitter, Instagram, Wikipedia, IMDb |
Who is Queen Elizabeth II?
Queen Elizabeth is the longest-ruling monarch in British history. During her long reign, she has traveled more than any other ruler before her.
She has taken many memorable trips overseas and is well-known for her devotion to her duties as Queen. Queen Elizabeth II has been Queen through many social changes and has remained a steady and constant leader through many tragedies as well.
Early life:
Queen Elizabeth II was born in Mayfair, London at 17 Bruton Road as Princess Elizabeth. She was born at 2.40am on April 21, 1926. No one expected her to become Queen, but when her uncle, King Edward VIII abdicated the throne in December 1936, everything changed. Her father became King, and Princess Elizabeth found herself next in line for the throne.
Queen Elizabeth II was the first child of King George VI and Queen Elizabeth. Her baptism ceremony was on May 29, 1926, at Buckingham Palace and she was given the name Elizabeth Alexandra Mary. At the time of her birth, Queen Elizabeth II stood third in the line to the throne after King Edward VIII, and her father, King George.  
Queen Elizabeth II spent her early years at 145 Piccadilly, in London and later at White Lodge in Richmond Park. Queen Elizabeth II's younger sister, Princess Margaret Rose was born in 1930. Her family was close-knit.
When Queen Elizabeth was six years old, the family moved to the Royal Lodge in Windsor Great Park. Here Queen Elizabeth had her own small house, Y Bwthyn Bach (the Little Cottage), which the people of Wales gave to her in 1932. Since her uncle abdicated the throne, the then-Princess Elizabeth became first in succession to the throne.
In 1940, when the war was at its worse, the two princesses were moved to Windsor Castle for their safety. Like many wealthy girls at the time, both Queen Elizabeth II and her sister were educated at home. When her father ascended the throne in 1936, Princess Elizabeth decided to prepare for the future role she was expected to assume by studying constitutional history and law.
She studied under her father and Henry Marten, the Vice-Provost of Eton. Part of her studies included her attending multiple events with her father. The Archbishop of Canterbury also ensured she was taught religion. She learned French and Belgian from her governesses.  The Queen's multilingual ability allows her to converse effortlessly with dignitaries and ambassadors. 
Queen Elizabeth II also studied art, music, horse riding, and became a strong swimmer. When she was 13, she won the Children's Challenge Shield at London's Bath Club. She was also a Girl Guide at the age of eleven and eventually became a Sea Ranger.
Ascension to the throne:
On February 6, 1952, after a prolonged illness, King George VI died, and Princess Elizabeth had to become Queen immediately. Upon her ascension to the throne, she became Queen Elizabeth II, and the new title came with a host of new responsibilities.
At the time of her father's death and her ascension to the throne, Princess Elizabeth was on tour to a remote part of Kenya on his behalf.
The tour was abandoned as soon as the news reached her and she flew back to Britain. She had left as the princess and returned as the Queen of the United Kingdom. Prime Minister Winston Churchill and other officials met her at the airport and took her to Clarence House.
Queen Elizabeth II's coronation was held in Westminster Abbey on June 2, 1953. For the first time in history, the ceremony was broadcast on radio and television worldwide, as requested by the Queen.
Personal life:
The Queen and Prince Philip met for the first time at the wedding of Prince Philip's cousin, Princess Marina of Greece and Queen Elizabeth's uncle, The Duke of Kent in 1934.
By July 1947 the couple was engaged, and on November 20, 1947, they tied the knot in Westminster Abbey. Britain was still recovering from the war, so the wedding was a simple affair.
Queen Elizabeth collected clothing coupons for her dress much like any other young bride at the time. Queen Elizabeth and Prince Phillip spent their honeymoon at the home of Lord Mountbatten, and Birkhall, Balmoral.
Queen Elizabeth and The Duke of Edinburgh's long-lasting marriage is a tale of their support for each other primarily through the many years of Royal duties. Together they have four children, eight grandchildren, and six great-grandchildren.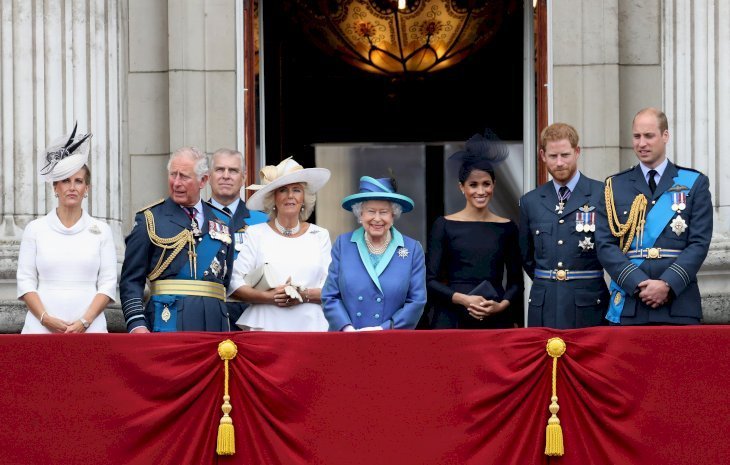 "Like all the best families, we have our share of eccentricities, of impetuous and wayward youngsters and of family disagreements" ~ Queen Elizabeth II describing the Royal Family
Trivia:
Known for her dress suit, big hat, boxy handbag, and Corgi dogs
Longest reigning monarch