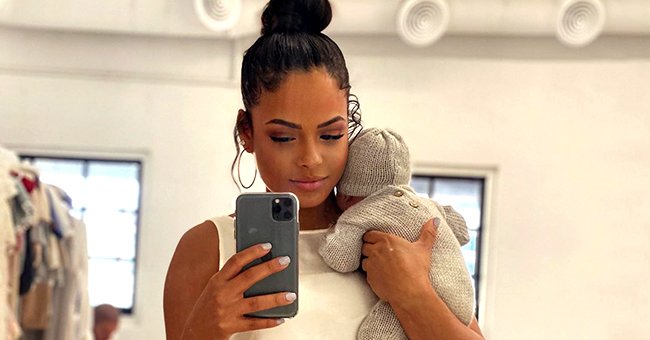 Instagram/christinamilian
Christina Milian Cuddles Newborn Son Isaiah Who's Wearing a Knitted Romper in Sweet Photo

Christina Milan shared the second photo of her newborn son three weeks after his birth. This time, fans get to see more of the little boy whose full face has yet to debut on the actress' social media.
Christina Milian's newborn son has his mama "wrapped around his tiny little finger." This is what the actress recently claimed when she shared a photo of the two of them.
But if fans expect to catch a glimpse of Isaiah in her latest Instagram scene-stealer, they'll be disappointed. Although she posted a selfie of the two of them, we only see the baby boy's backside as he cuddles with his mother.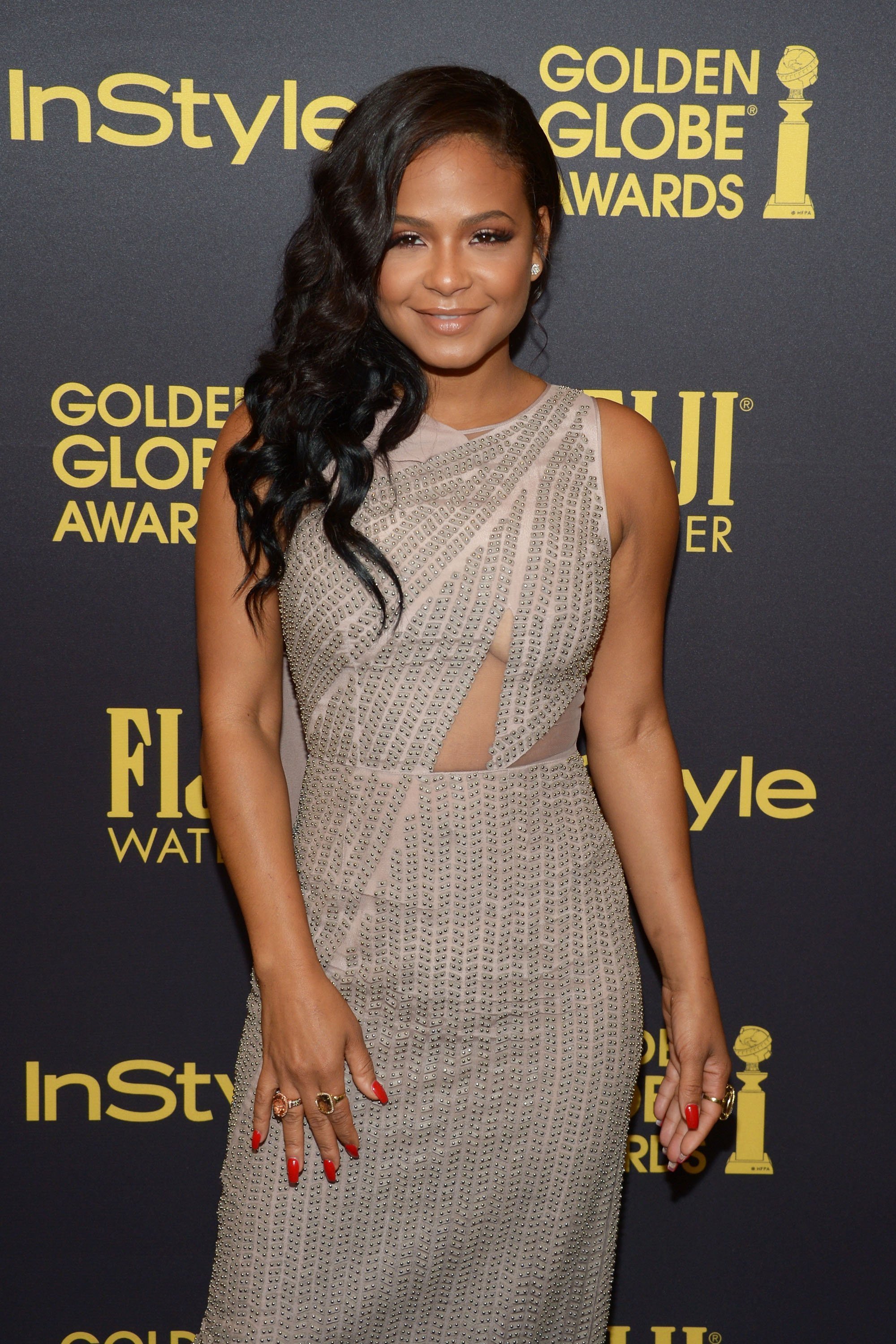 Christina Milian at the Golden Globe Awards in West Hollywood in November 2016 | Photo: Getty Images
THE BEGINNING OF A NEW JOURNEY
Christina welcomed Isaiah last month, marking the second time she becomes a mom and the first time she shares a child with her boyfriend, Matt Pokora. The "Love Don't Cost a Thing" actress has an older daughter, Violet,9, with her ex-boyfriend, The Dream. Meanwhile, Isaiah is Matt's first child.
The 38-year-old actress admitted in September that she first felt anxious about parenting a boy.
Barely three weeks after she gave birth, Christina has yet to reveal her son's face. We caught a glimpse of his tiny hand and the tip of his nose when she announced his arrival on the day he was born. "
And so we begin," she had written before revealing his name and date of birth, "Isaiah 1/20/20." She also described him as "simply perfect."
SHARING MORE OF ISAIAH
But two days ago, we finally got to see how tiny Isaiah is when carried by his mother. A selfie Christina took of them from a mirror revealed the adorable boy snuggling close to his mom with his back towards the camera. He's dressed in a grey knitted onesie with a matching bonnet. We spot Matt in the blurry background in what appears to be their bedroom.
"He's got me wrapped around his tiny little finger," Christina writes to caption the pic.
ON PARENTING A BOY
The 38-year-old actress admitted in September that she first felt anxious about parenting a boy. But realizing the disadvantages of having two girls (like when puberty hits and both have an attitude), she decided having a boy may not be so bad after all.
When it started to sink in, she looked forward to the energy that a boy would bring to her family and welcomed the thought of having to chase him around.
THEY KNEW IT FROM THE FIRST TIME THEY MET
Christina can expect Matt to help her considering he was the one who predicted they would one day parent a boy. As early as the first time they met in Paris in 2017, he already knew they would have a child together and told her.
Christina opened up to E! News's Daily Pop about how that conversation panned out. She said she saw it as a good sign they shared the same birthday.
But when her French boyfriend informed her that he saw a child in their future, she told him she already had a daughter. That's when he told her, "Well, you don't have a son" as reported by Oprah Magazine.
The couple announced they were expecting in July 2019. They revealed their baby's gender through a special party in August. Her baby shower was held last month.
Please fill in your e-mail so we can share with you our top stories!