Steve Harvey's Daughter Lori Manages to Walk Away from Attempted Car Theft in Atlanta
Lori Harvey struggled with one of the suspects attempting to steal her car before outsmarting him by walking away. 
Thanks to Lori Harvey's quick and smart thinking, she managed to thwart thieves from stealing her car.
Surveillance cam footage (below) of Lori struggling with a car thief and then walking away victorious is proof of Steve Harvey's stepdaughter's impressive skill in fending off not one but two suspects in car theft.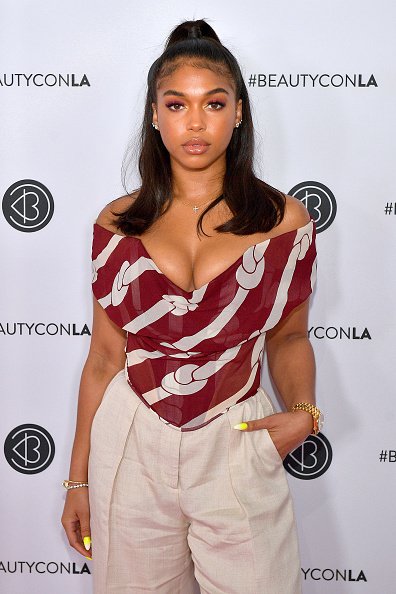 A SMART MOVE
Lori had just parked her 2020 Rolls Royce Cullinan at an apartment in Atlanta when the first man attempted to steal it. As she left her driver seat and moved to the trunk to retrieve her things, the man slipped into the seat.
Realizing someone else was inside her car, Future's rumored girlfriend quickly took action, rushing to the man and struggling with him. At one point he pushed her off. But a moment's thought prompted her to simply walk away and leave the man helpless.
In Lori's mind, she had the one thing that the man needed to take her car - her keys. Knowing this, she decided to just walk away instead of dealing with him.
The surveillance footage of the attempted robbery which was obtained by police revealed that the suspect was already sneaking around as Lori parked her vehicle.
A SECOND SUSPECT ARRIVES
TMZ said Lori "nonchalantly" backed off. But as she did, another suspect in a getaway car pulled up. The driver rushed to the back of her car and tried to grab the first thing he could steal from the trunk - a duffel bag.
After he to obtained it, he and the first suspect jumped back into their car and sped off. Meanwhile, Lori didn't bother herself with the stolen bag since it only contained pieces of clothing.
PROOF OF THE ENCOUNTER ON VIDEO
Police who rushed to the scene learned from Lori that the first man was young and Black. Asked if she needed medical attention, she refused with no injuries to report.
The surveillance footage of the attempted robbery which was obtained by police revealed that the suspect was sneaking around as Lori parked her vehicle. It also showed Lori struggling with him and then walking away.
LORI'S PREVIOUS RUN-IN WITH THE POLICE
This is the second time in a couple of months that Lori had an encounter with the police. Last month, she was charged with a hit and run. Police discovered she attempted to flee the scene after her car smashed into another vehicle.
Lori was nabbed while walking away just a short distance from the accident which left her G Wagon flipped to its side. It had crashed into a Prius. Lori was reportedly texting while driving before the crash. Luckily, no one was hurt.