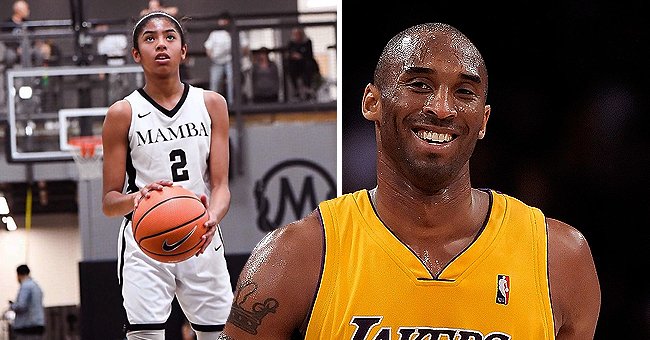 GettyImages Instagram/its.gigisworld
Kobe Bryant Was Excited about Gigi's Curiosity for Basketball in One of His Last Interviews
Gianna enthusiastically shared her late father, Kobe Bryant's passion for basketball, and he was pleased with that, as revealed in one of Kobe's final interviews before his death.
The interview was scheduled before the NBA season opener between L.A. Clippers and L.A. Lakers, a game Kobe said he would have to miss because he had to attend his daughter, Natalia's Volleyball game that night.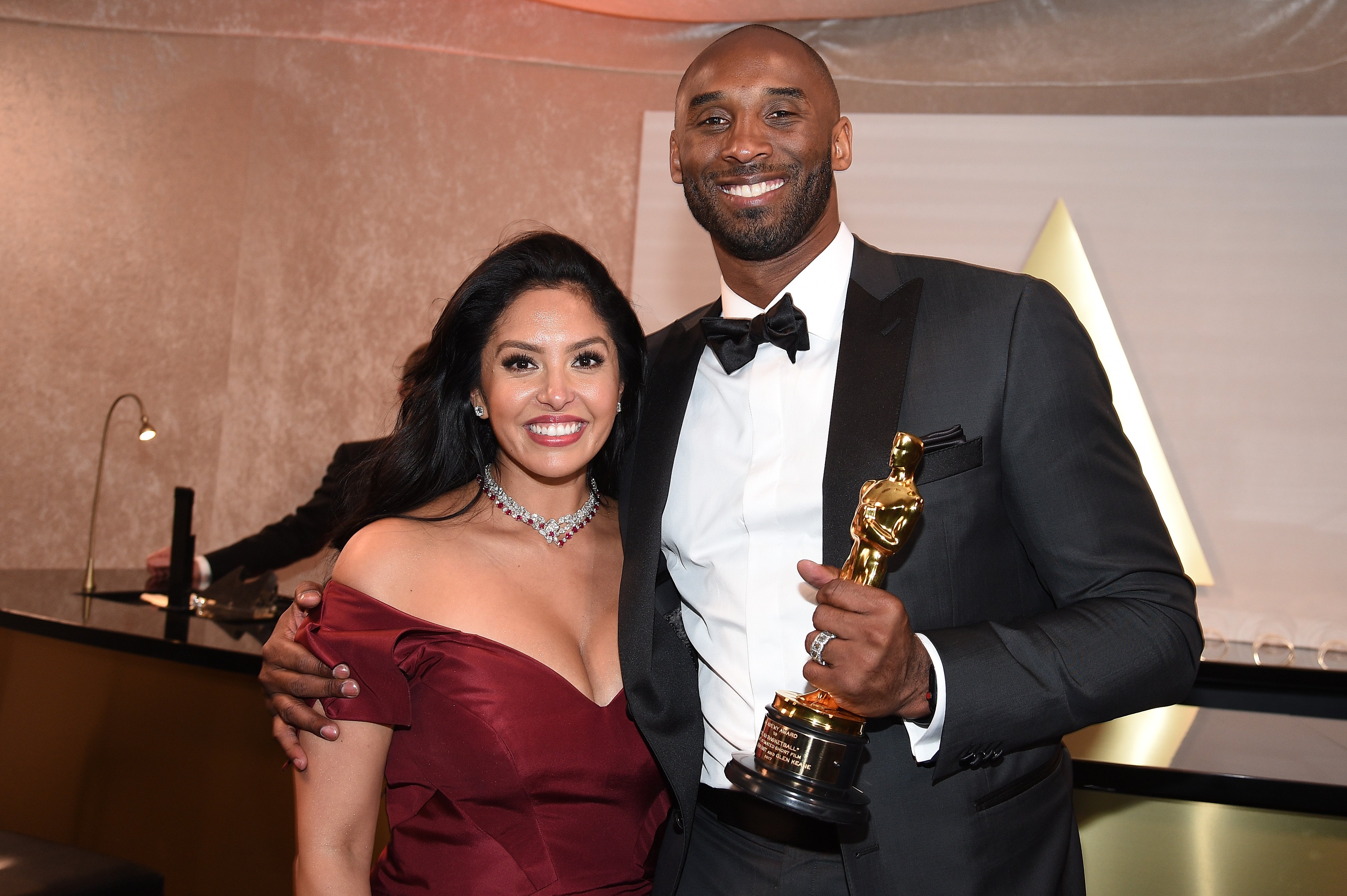 Kobe Bryant & Vanessa Bryant at the 90th Annual Academy Awards Governors Ball on March 4, 2018 in California | Photo: Getty Images
When Arash asked Kobe why he rarely attended Lakers games, the late icon smiled and explained that he had his home routines, and would rather be giving Bianka a shower, or singing Barney songs to her.
He also explained that he played the game for twenty years and missed such moments before and that heading for Staples Center would mean him missing an opportunity to spend another night with his kids. He added:
"I want to make sure the days that I'm away from them are the days that I absolutely have to be. I'd rather be with them than doing anything else."
Even when Kobe attended basketball games, he did so with his daughter, Gianna, who loved basketball just as much as her father, and was looking to continue his legacy in the sport before her death.
Gigi followed her father on his work trips, and he also coached her and her basketball teammates at the Mamba Sports Academy, which he owned.
There would also be a memorial service at the Staples Center on February 24, in honor of Kobe, Gianna, and the seven other victims.
Gigi was very much curious about the sport, and that fascinated Kobe a great deal. He told Arash that he loved her curiosity, and cited an example of her uncommon interest in basketball. Kobe said:
"She's very curious. Even in a heated situation in a game where it's going back and forth, she can detach herself and come to me and ask a very specific question, which is not common."
Continuing, Kobe said that Gigi asked what she should do during a game when she was trying to close the gap on her opponent, but the opponent was getting on the outside; he added that it was cool.
Kobe and Gianna died along with seven others in a helicopter crash on January 26. Since then, there has been an outpour of tributes towards the NBA legend and his daughter.
Last week, a jersey retirement ceremony was held in Gigi's school. Her mother, Vanessa, shared some pictures and videos from the ceremony on her Instagram page.
One of the photos included a red floral arrangement Gigi's jersey number at the Mamba Sports Academy (Number 2), along with a portrait of her smiling.
There would also be a memorial service at the Staples Center on February 24, in honor of Kobe, Gianna, and the seven other victims of the crash.
The date for the memorial service, 2/24, is significant for the Bryant Family, with 2 representing Gigi's jersey number, and 24 representing Kobe's jersey.
Please fill in your e-mail so we can share with you our top stories!