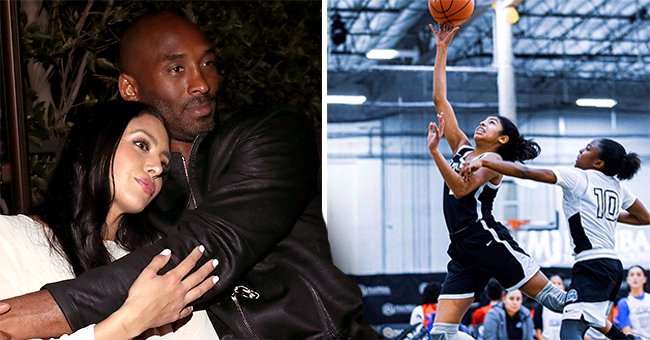 Instagram/vanessabryant Getty Images
Kobe Bryant's Wife Vanessa Shared Photos & Video of Daughter Gigi Playing Basketball Days before Her Death
In the days leading up to her daughter Gianna's death, Vanessa Bryant proudly shared footage from some of the teenager's basketball games. Gianna (aka Gigi) was a member of the Mamba League which was founded by the late Kobe Bryant.
On Sunday, Vanessa suffered a doubly tragic blow when her 13-year-old daughter and her husband Kobe died in a helicopter crash. Only days before, the doting mom was showing off her baby girl's basketball skills.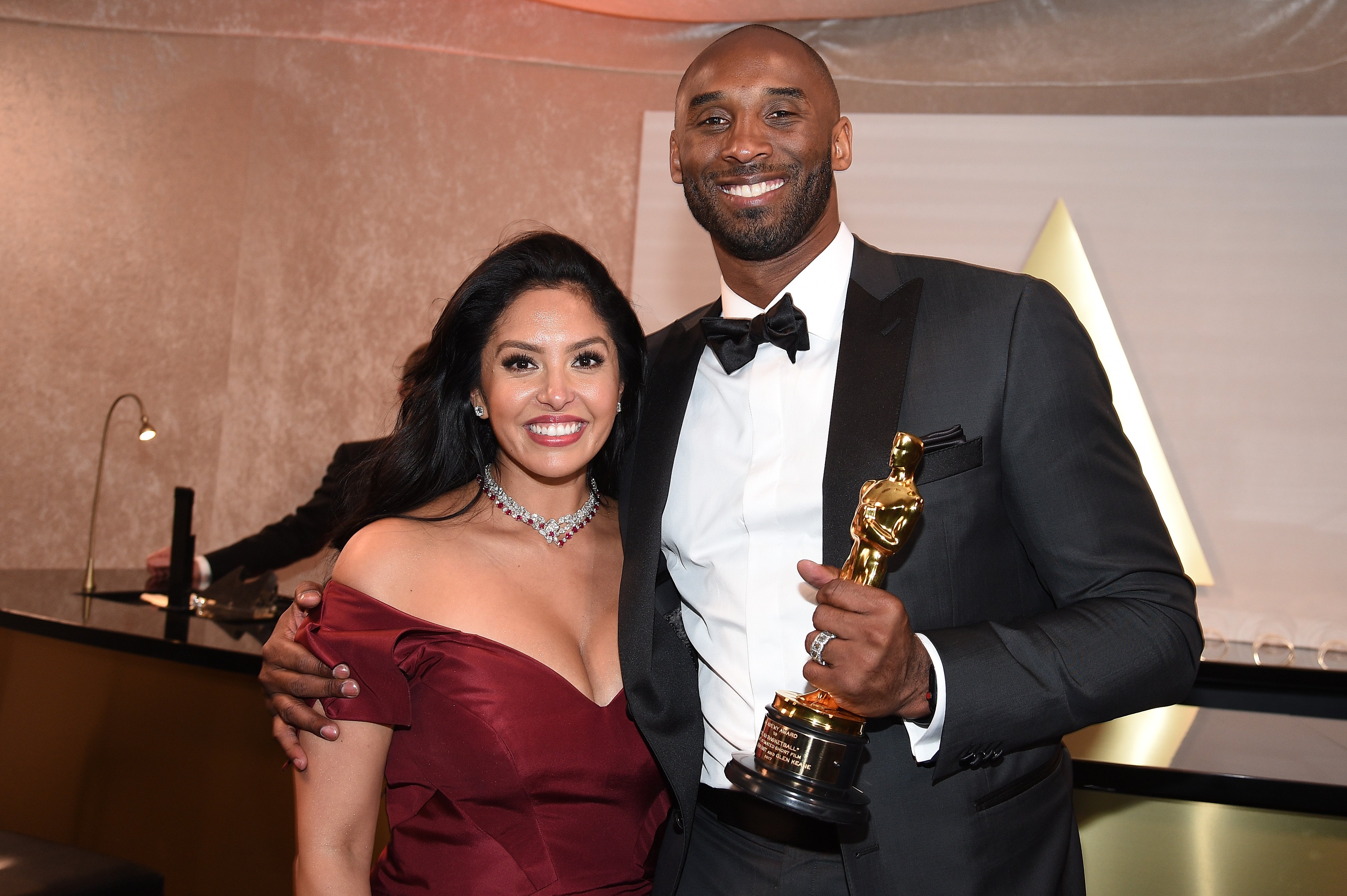 Kobe Bryant & Vanessa Bryant at the 90th Annual Academy Awards Governors Ball on March 4, 2018 in California | Photo: Getty Images
In a video posted on January 10, Gigi effortlessly dribbles past the opposing team and finds the net over and over again. "Gigi Bryant class of 2024 #Mambacita" a proud Vanessa captioned the clip with a hashtag of Gigi's nickname.
One day after their deaths, UConn paid tribute to Kobe and Gigi during a game against the U.S. women's national team
On January 16, the 37-year-old also shared two posts of Gigi in action. In one image, she leaps toward the net, ball in hand as she keeps it out of reach from an opponent. Another now-heartbreaking shot shows her appearing to discuss game strategy with Kobe.
Vanessa and the Los Angeles Lakers legend shared four daughters – Natalia, 17, the late Gigi, three-year-old Bianka, and seven-month-old Capri. Of all the siblings, Gigi was the one with a fierce passion for basketball.
Kobe, considered as one of the greatest ever players to grace the NBA hardcourt, began to see Gigi as the heir to his legacy. Father and daughter would often hold practice sessions, and sometimes, those precious moments made it to Instagram.
Kobe spoke about Gigi's passion on "Jimmy Kimmel Live" in 2018:
"Fans would come up to me and she'll be standing next to me, and they'll be like, 'You've gotta have a boy, you and V gotta have a boy. You gotta have somebody to carry on your tradition, the legacy. She's like, 'Oy, I got this.' I'm like that's right. Yes, you do."
In the months leading up to their tragic deaths, Kobe and Gigi became courtside fixtures at basketball games across the country. Last month, a video of the dad appearing to break down the game to his little girl went viral.
At an age where most girls are not thinking about a future career, Gigi already knew she wanted to be a part of UConn's basketball program before making her way into the WNBA.
According to USA Today, Kobe and Gigi went to a UConn home game last March and proudly sported UConn shirts. The retired NBA icon also confessed at the event that he was delighted to have a daughter following his footsteps.
Sadly, Gigi's UConn and basketball dreams came to an end on January 26 when she, Kobe, and seven other passengers died in a helicopter crash in Calabasas, California.
The group, which included two of Gigi's teammates and three of their parents, were headed to a basketball game at the Mamba Sports Academy. A female basketball coach and the pilot also died in the crash.
One day after their deaths, UConn paid tribute to Kobe and Gigi during a game against the U.S. women's national team. The team placed a No. 2 UConn jersey with flowers on their bench in honor of Gigi's Mamba League jersey number.
In the same vein, both teams paid homage to Kobe's Lakers jersey numbers – which have since been retired – with an eight-second backcourt violation and a 24-second shot clock violation.
Please fill in your e-mail so we can share with you our top stories!