Keyshia Cole Celebrates Mom Frankie Being Sober for 30 Days in Heartfelt Post
On-screen personality and singer, Keyshia Cole, cannot be more proud as she celebrated her mother, Frankie's 30 days sobriety.
Frankie Cole has been a victim of alcohol abuse over the years, which has somehow limited the connection between her and her daughter.
Irrespective of this, Keyshia Cole has continued to reach out to her mother and encourage her towards coming clean.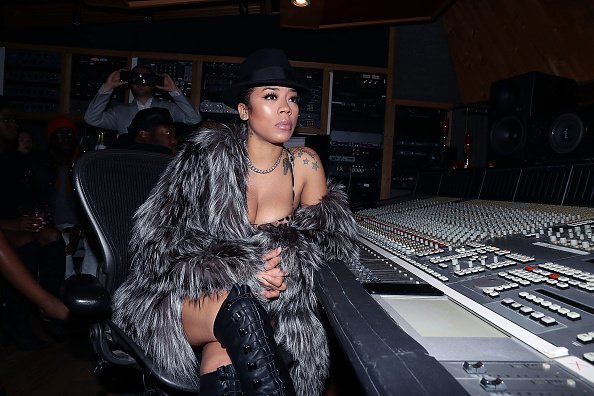 In a recent post, however, the singer expressed her profound happiness towards the number of days in which Frankie has dedicated to avoiding her drinking habits.
She stated that it was the "power of love" and having a formidable support system that helped her mother achieve her set goals. According to her:
"Do you believe in the power of love?... There's strength in knowing there's someone or something you can lean on. I've been being strong for you...I'm proud of you shawty…#Mommiesmatter."
Frankie's daughter highlighted that her mother is important and dear to her, while also stating her hopes of bringing as much happiness to her mother.
The beginning of a new decade meant the beginning of new things in the life of the Coles' after Keyshia took to Instagram to let out her expectations since her mom announced getting help.
Keyshia asked her mom whom her birth father was after she declared that she is biracial.
It's all smiles for the family now, unlike two years ago when the "Keyshia Cole: The Way It Is" star told her Instagram fans about how hurt she feels concerning Frankie's condition.
She later shared a conversation she had with her mother. Frankie said her child would be "alright" even if she loses her. The "One on One with Keyshia" star ended the dialogue with a message stating that:
"I really miss you and will always love you."
Pouring her heart out to her mom always sends chills down the 39-year-old's spine, but she is unrelenting as a quest for truth is her drive force.
During one of the artist's talk show sessions, the singer tried to break down a prevalent issue of her race that stirred a whirlwind of criticism online. Keyshia asked her mom whom her birth father was after she declared that she is biracial.
The answer she got on screen was very different from what her mother had told her as a child, but the nucleus of the story wasn't lost, as Frankie maintained that her daughter's father was a caucasian.
At the moment, the on-screen personality's race isn't what she's concerned about, but the nature of her mother's health.