Melania Trump Wore Black Blazer & Matching Pencil Skirt to Watch 'Hidden Figures' with Students at the White House
Melania Trump looked chic in a black blazer paired with a matching black pencil skirt as she joined her husband, President Donald Trump, in the White House's East Room on February 6. 
Last Thursday, First Lady Melania Trump joined her husband for a celebratory address in the White House's East Room, and like always, she dressed up stylishly. 
During the event, President Trump spoke to his supporters and allies for over an hour as Melania watched on. Later, she joined him at the podium and gave him a kiss. 
EVER SO STYLISH
She donned a chic white Gabriela Hearst blouse with black polka dots worth $1,290 and layered it with a black Michael Kors blazer worth $1,395. She didn't put her arm through the sleeves of the blazer and layered it over her shoulders instead. 
As for her makeup, she opted for a dark smokey eye do and bronzer. She left her brown mane loose as she mostly does. All in all, she looked like her usual self. 
Before Melania and Trump walked off, Trump put his hand around his wife and drew closer to her as he pursed his lips, inching in for a kiss. However, the First Lady turned her cheek and faced the crowd instead. 
Melania donned the same outfit during the celebration of Black History Month in the White House last week. She was joined by students from Cornerstone Schools in Washington D.C. in the White House theater for a movie session to watch "Hidden Figures."
HONORING WOMEN IN NASA
Melania also spoke with the Smithsonian National Museum of African American History and Culture about the important role of African American women in the NASA space program. 
Mathematician Katherine Johnson, computer programmer Dorothy Vaughan, engineers Christine Darden, and Mary Jackson were awarded the Congressional Gold Medals. 
Since Jackson and Vaughan are no longer in the world, they were both awarded posthumously. Additionally, all the women who made vital contributions to NASA during the Space Race were also awarded a medal. 
Vaughan passed away in 2008. She was an expert computer programmer who led the segregated West Area Computing unit at the NACA.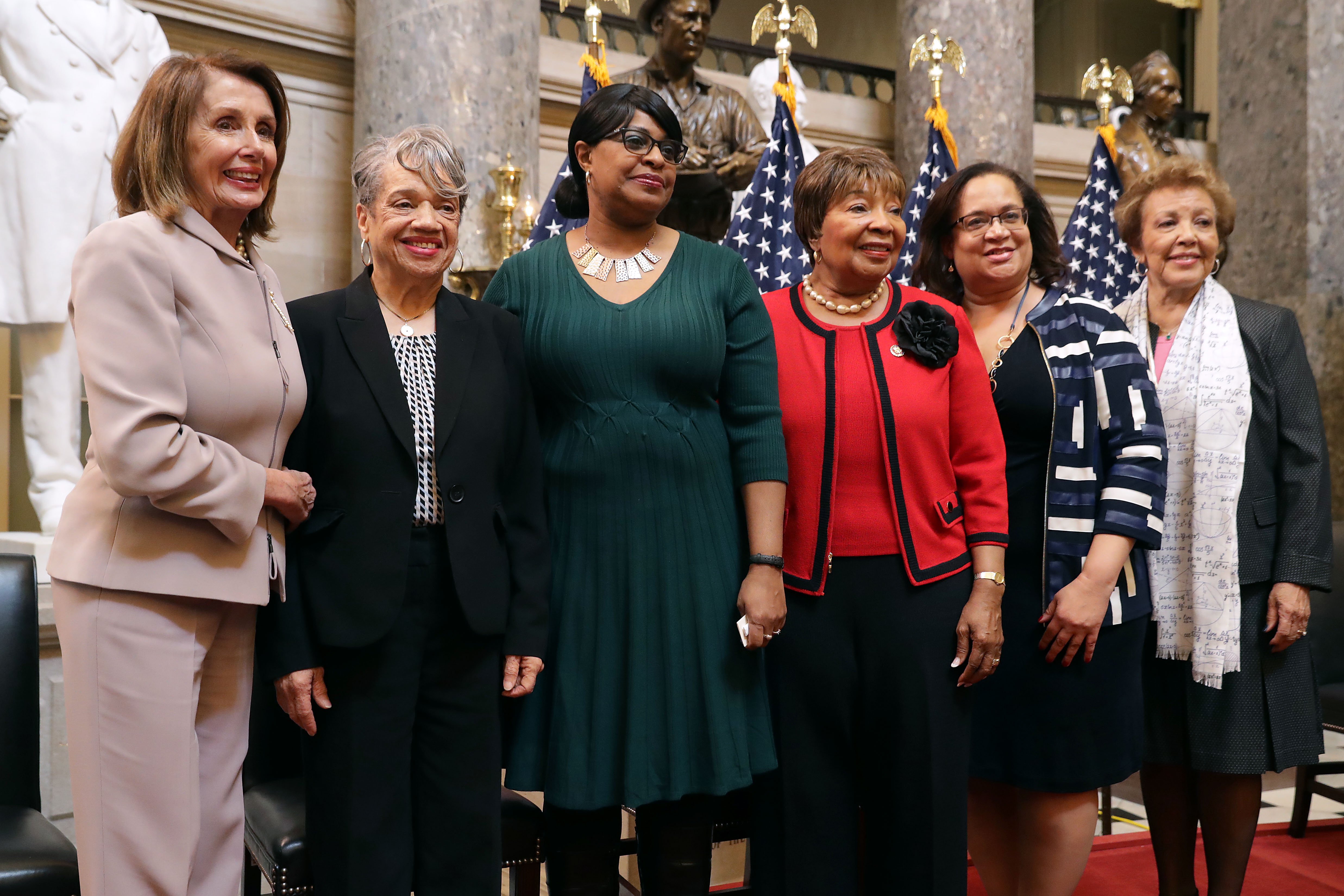 Johnson, who passed away in 2005, became the Federal Women's Program Manager after working as an engineer for 21 years. 
Vaughan, Jackson, and Johnson were featured in the book "Hidden Figures: The American Dream and the Untold Story of the Black Women Mathematicians Who Helped Win the Space Race" by Margot Lee Shetterly. In 2016, it was later adapted into the film "Hidden Figures."