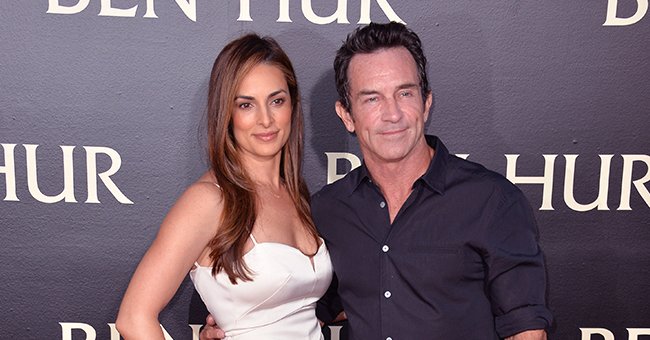 Shutterstock.com
Jeff Probst and His Wife Lisa Ann Russell Have Been Married for 8 Years and Have a Blended Family

"Survivor" host Jeff Probst and wife, Lisa Ann Russell, have been married for 8 years. They also have a happy blended family.
It was a surprise to fans when they found out that the well-loved host got married in private in 2011, as reported by Today. Before he got hitched, Probst tweeted out to his fans that he had a serious event to attend to.
Temporarily leaving the last airing of his show, Probst wrote on Twitter that he has a personal commitment that can't break, according to the outlet.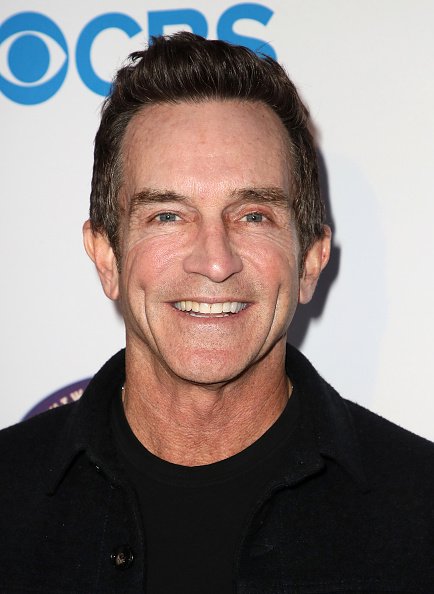 Jeff Probst at ArcLight Cinerama Dome on February 10, 2020 in Hollywood, California. | Photo: Getty Images
INTIMATE WEDDING CEREMONY
Probst was said to have dated Russell in 2010. The following year, they both got married in a private residence in Los Angeles surrounded by close friends and families.
Russell was a former model and actress. Before Probst, she was first married to Mark-Paul Gosselaar, who was famous for the show, "Saved By the Bell."
This is a second marriage for both Probst and Russell. The "Survivor" host was previously married to psychotherapist Shelly Wright from 1996-2001, as reported by Cheat Sheet.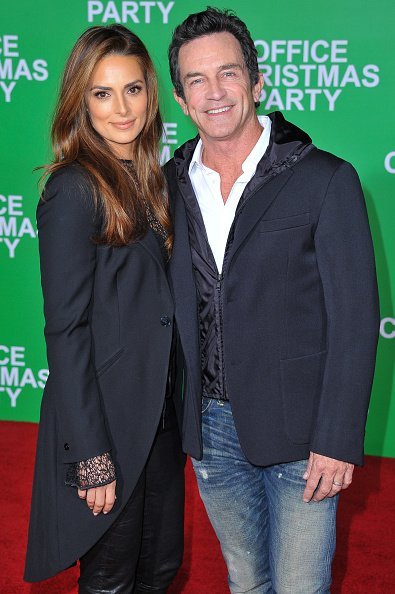 Jeff Probst and Lisa Ann Russell at Regency Village Theatre on December 7, 2016 in Westwood, California. | Photo: Getty Images
FAMILY BLENDING WELL
Probst has blended well with Russell's children Michael and Ava. He also shares custody with Russel's first husband.
He respects the former marriage of Russell and Gosselaar's as they raised their children well. His bond with Michael and Ava blended really well.
When he and Russell got married, the children officially called him "dad."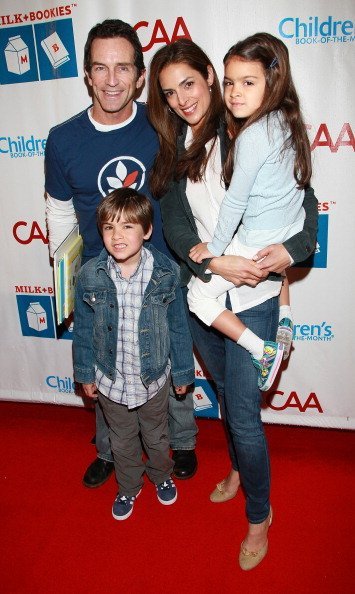 Jeff Probst, Lisa Ann Russell, and their children, Michael and Ava at the Skirball Cultural Center on March 20, 2011 in Los Angeles, California. | Photo: Getty Images
SECOND PARENTS
"We're a blended family, so they are technically—not technically, they are my stepkids—I think of them as mine, which is crazy, but then they have this other family...but I always have to remember they have a dad," Probst said.
Probst did not have children from his previous marriage with Wright. Being married again gave him the opportunity to become the father of Russell's children.
He shared that the children would sometimes call him "dad two" or "D-2." When he and Russell got married, the children officially called him "dad."
Probst was impressed with how Russell and Gosselaar raised their children with love. Now, the children see him and Russell as two more parents in their family, E! News reported.
While he enjoys the company of his family, Emmy Award-winning host Probst recently had a health scare where he had a memory loss.
The experience, according to the famous television personality, was scary. He was told that he had Transient Global Amnesia (TGA).
Please fill in your e-mail so we can share with you our top stories!