Jeff Probst from 'Survivor' Talks to Kelly Ripa & Ryan Seacrest about His Temporary Amnesia Experience
A few months ago, Jeff Probst had a health scare where he lost his memory for a few hours and had no idea who he was.
In a recent interview on "Live with Kelly and Ryan," the host of "Survivor," Jeff Probst was asked to shed more light on the scary experience he had months ago when he lost his memory.
Jeff narrated the short version of the story. He said he was booking travel tickets for himself and his wife Lisa to go on a trip to Vegas, and then got stuck when he had to fill in his wife's birthday.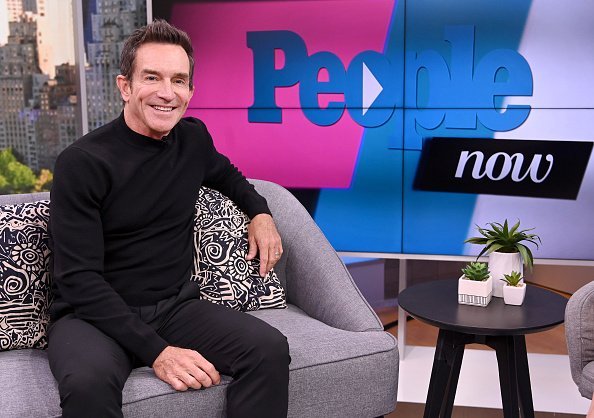 At that moment, he realized he couldn't remember anything. Jeff texted his wife to call him, which she did, and then he told her something was wrong with him.
While Ripa joked that everything he had said sounded normal and just proved he was a man, Jeff went further to explain it was more profound than that. He said:
"Well, what happened over the next hour and a half or two hours is that I had zero recollection of anything that was happening to me. I had no idea who I was, where I was."
Probst went further to explain the extent of his memory loss. The host said that he wrote a note on his laptop, and a few moments later, he had no memory of the note.
The next day, he went to see a neurosurgeon who figured out what had happened to him. He was told that he had Transient Global Amnesia (TGA).
Transient Global Amnesia is not a severe condition and is only temporary as there are no long-term effects.
Jeff also said right before he had an MRI done, his memory came back in a snap, and then wondered if he had early dementia.
Ripa immediately chimed in to say that dementia is something people face all the time and the experience puts one in a position where they suddenly have empathy for those people.
"People like face those diagnoses, and it puts you in a place where you're like oh my Gosh, and suddenly, you have empathy for groups of people that you never even considered before."
Jeff Probst agreed with her ultimately. The show host is excellent now and is thankful for each week. He admitted that, now more than ever, he lives for Fridays.
The condition Jeff suffered from briefly is one that's common amongst middle-aged people who are above 50 years.
According to the Mayo clinic, Transient Global Amnesia is not a severe condition and is only temporary as there are no long-term effects. It comes briefly and goes away after a few hours.
There is also no known cause for Transient Global Amnesia, neither is there any treatment for it, as it resolves on its own.