Kelly Ripa Returns to 'Live with Kelly and Ryan' after Being Hospitalized
Kelly Ripa Returns to work after falling ill and ending up in the hospital. She share's the details of her time in the hospital with her co-host, Ryan Seacrest.
"
Live with Kelly and Ryan
" aired on Monday, with
Kelly Ripa
making a return to the show, since she fell sick a week ago.
Kelly, who has worked on the show since 2001 rarely misses a day of work, but after appearing gravely ill, she was forced to back out of Thursday's episode. Speaking to Ryan Seacrest about her decision to come in to work sick, she reveals:
"I was doubled over. In in my mind, I was standing upright and I looked great. And I kept thinking, 'Wow, you know what, I'm a trooper. You would never know I'm sick.' And they were like, 'Are you dying?"
Sharing with the audience why she made the decision to skip a few episodes of the show and seek medical attention, Ripa says:
"You know when you walk into a room and everyone backs out of the room? I was that person."
After arriving at the hospital, Ripa was admitted into their care and placed in a private room, while she recovered.
Hoping to see how Seacrest would manage hosting the daily syndication without her, she tells him that unfortunately, she missed the episode, which featured Taraji P. Henson and Iain Armitage, because the room she was staying only had one channel.
Thanks for making our morning, @TherealTaraji! @EmpireFOX pic.twitter.com/w73HxsKwRD

— LIVEKellyRyan (@LiveKellyRyan) September 19, 2019
Despite missing episodes of favourite show, Ripa admits that she found a guilty pleasure in the shows that appeared on the British nature documentary series, "Blue Planet."
Who's happy it's the weekend? 🙋‍♀️🙋‍♂️#blueplanet2 pic.twitter.com/QvoHzMytLn

— BBC Earth (@BBCEarth) September 7, 2019
"Blue Planet," was the only channel that was available, throughout her hospital stay. She became so addicted to the channel that she didn't want to leave, explaining her fascination with the channel she jokes:
"All I'm going to say is, I have now become addicted to this show. They tell you all about life in the ocean…I was on an IV and they said, 'We're just going to get your discharge papers, the doctors going to come in and tell you what the protocol is for the next few days, and I said, 'Do you mind if I just finish this episode?"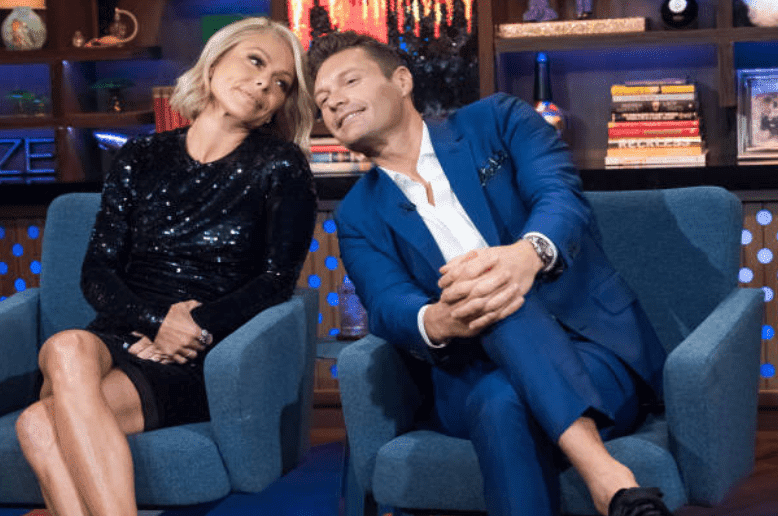 Ripa reassures audiences that she is feeling a lot better and the rumors of her death were blown out of proportion. Seacrest excitedly acknowledges how happy he is that she healthy and back at work. The cheering audience also give their approval for Ripa's return to the show.