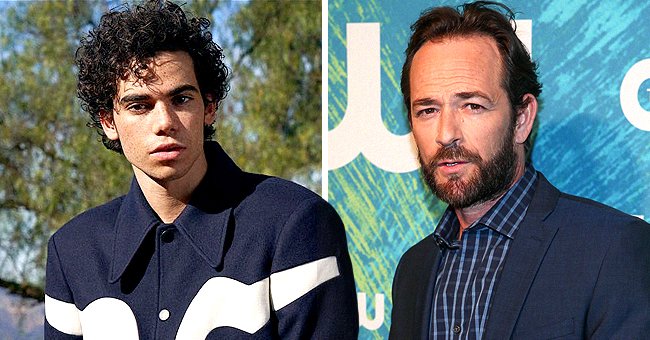 Instagram/thecameronboyce. | Getty Images.
Academy Reportedly Explains Why Several Stars Were Missing from 2020 Oscars In Memoriam Segment
At the Oscars, Billie Eilish beautifully paid homage to celebrity figures who passed away over the last year. Since some celebrities didn't appear in the In Memoriam portion of the show, the Academy reportedly shed some light on their decision process.
During the annual In Memoriam portion of the Academy Awards telecast, Billie Eilish took to the stage to sing "Yesterday" by The Beatles.
IN MEMORIAM
As the faces and footage of actors, writers, and others in the entertainment industry who passed during the last year began flashing on the screen, Billie's brother and music producer Finneas O'Connell joined her on stage.
WHY SOME STARS DIDN'T APPEAR
However, since Cameron Boyce and Luke Perry didn't feature in the program, the Academy reportedly shared that they receive "hundreds of requests" of people their loved ones would like to appear in the special segment.
In the reported statement published by E! News, the Academy explained that an executive committee that represents every branch decides upon the final selection for the broadcast, but that they only have limited time.
Adding that they didn't forget about those loved ones who didn't make it onto the broadcast, the Academy reportedly said:
"All the submissions are included on Oscar.com and will remain throughout the year. Luke Perry and Cameron Boyce are remembered in the Oscar.com gallery."
HONORED STARS
Among those honored during the telecast included Kirk Douglas, who recently passed away at the age of 103, and Kobe Bryant, whose unexpected death along with his 13-year-old daughter Gianna still echoes through the sports and entertainment world.
According to a source that confirmed with E! News, Gianna and Kobe Bryant's public memorial service will take place on February 24 in downtown Los Angeles at the Staples Center.
OTHER CONFIRMED MEMORIAL SITES?
Although there is no confirmation of other official cites where fans can pay their respects, Mayor Eric Garcetti previously said during an interview with The Los Angeles Times:
"We are one city that believes in each other, and we will absolutely do everything to make sure that this is done so that everybody can come to it as well."
Apart from Kobe and his daughter, seven others also lost their lives in the helicopter crash, including John, Keri, and Alyssa Altobelli, Sarah Chester, Christina Mauser, Payton Chester, and Ara Zobayan.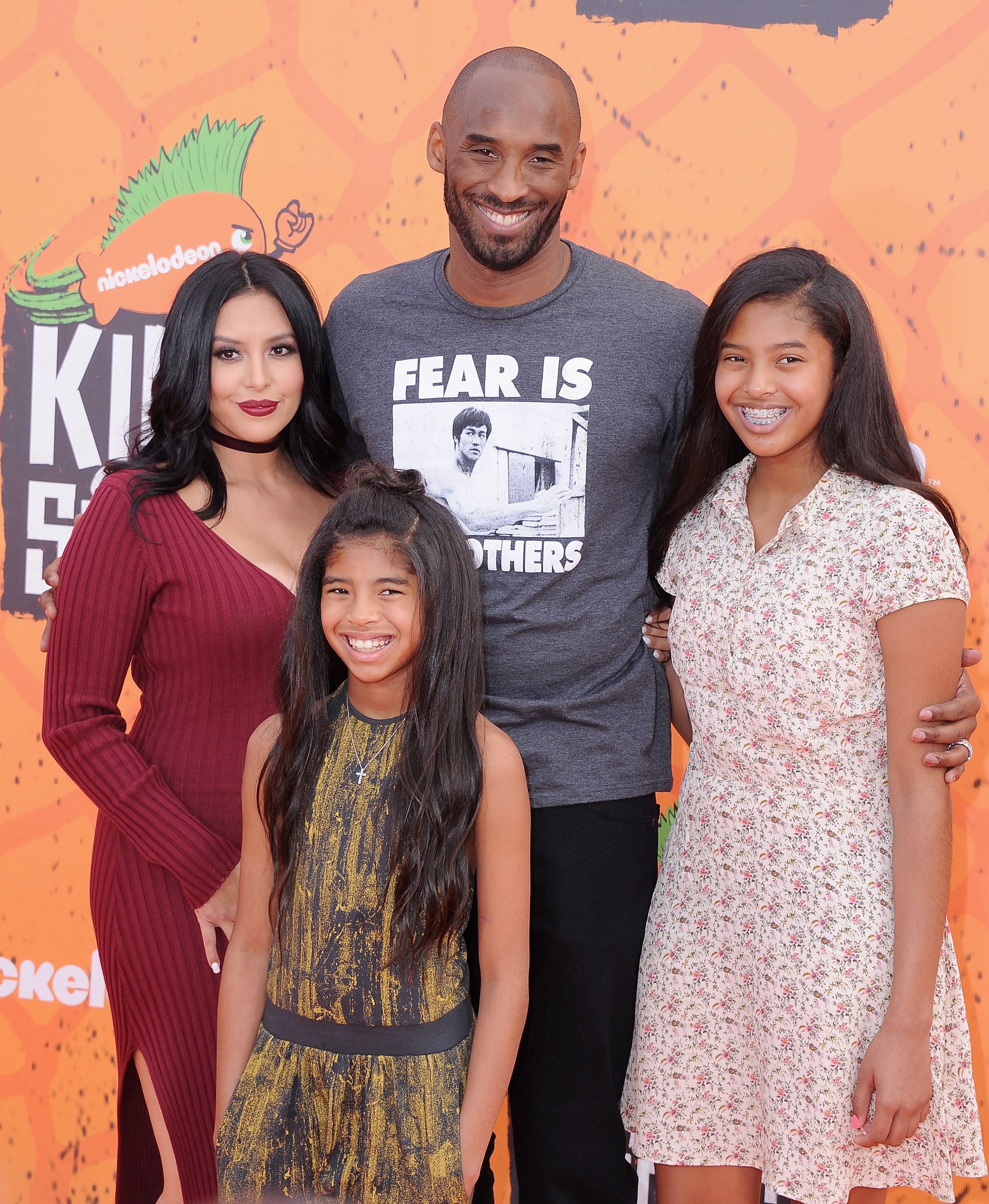 Kobe Bryant, Vanessa Laine Bryant, Gianna Maria-Onore Bryant, and Natalia Diamante Bryant arrive at Nickelodeon Kids' Choice Sports Awards 2016 on July 14, 2016, in Westwood, California. | Source: Getty Images.
In the weeks since the crash, several monuments and tributes sprang up across Los Angeles in their honor. An Ohio funeral home also made arrangements to do a memorial of all those who lost their lives in the helicopter crash.
Routsong funeral home will host the local Ohio memorial, and they will also have a register book for attendees to sign during the day. After the service, the book will be flown to the Bryants as a special tribute.
Please fill in your e-mail so we can share with you our top stories!