Kandi Burruss' Baby Girl Blaze Melts Hearts in Pink Tutu & Matching Flower Headband in Recent Photo
It appears that the apple doesn't fall far from the tree, as Kandi Burruss' infant Blaze looks as mesmerizing as the onscreen diva in a recent upload.
Kandi recently welcomed her little princess via surrogacy and the proud mom is still overjoyed at the newest addition, and she uploads numerous images of the baby online without showing her face. 
The TV personality first showed the little princess's face a few days ago. This was significant to flaunt her daughter as she turned a month old.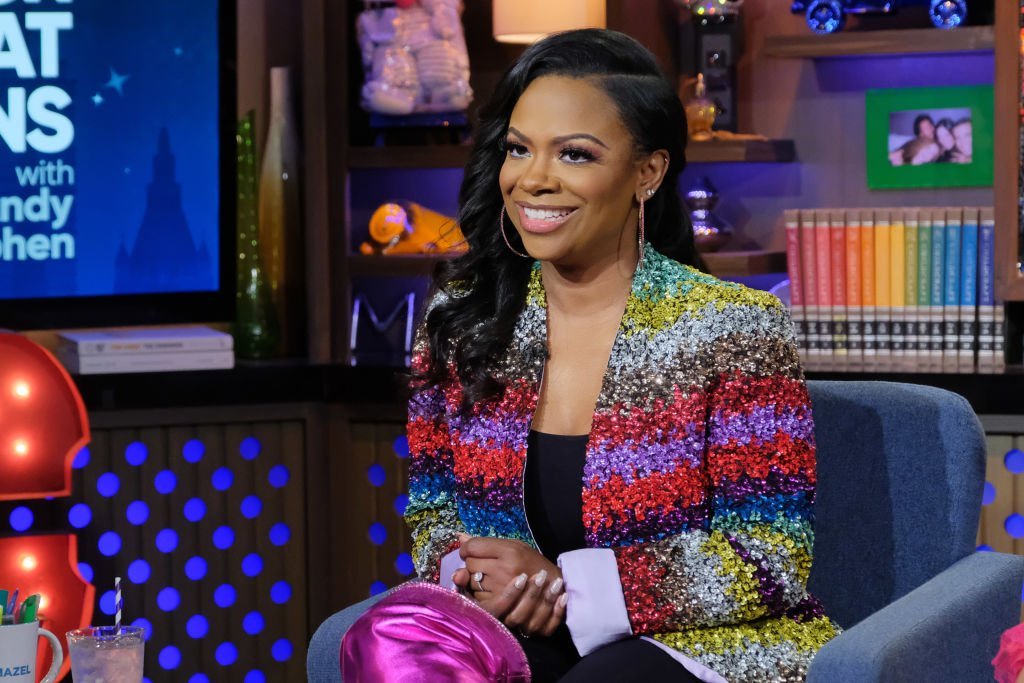 Although this is her third child, Kandi isn't resting on her oars when it comes to styling or showing off the newborn.
Blaze rocked a pink flower bow, paired with matching tutu as she slept soundly, resting on one arm. The post read:
"Happy. Forever mood!"
Kandi was one of the numerous fans that gushed on the cute upload on her baby's Instagram page. The mother of three was speechless; she commented with a heart emoji.
Apart from posting images from the photoshoot on Blaze's page, the "RHOA" star took to her page to express her utmost love for her baby.
Apart from gratitude, one other driving force for the mother of three is resilience.
Excitedly, she explained how fast her little angel is growing and that she's a "blessing" that would be cherished throughout her existence.
A follow-up image featuring her son, Ace-Wells, affectionately holding his sister as he smiled at the camera was posted on her son's page this time, saying:
"#BigBrotherGoals."
Although she revealed her intentions to enlarge her family, at the moment she has got a lot of love to give, and nothing's going to stop her.
Even though her daughter was supposed to be a twin and they sadly lost one during the pregnancy stage, Burruss stated that she is all about gratitude.
Apart from gratitude, one other driving force for the mother of three is resilience, which has been consistent from the moment she decided to employ a surrogate.
One of Kandi's family members judged her for making another woman carry her child, but the onscreen star stood her ground.
Now, not only is she having the time of her life with her kids, Kandi and her man, Todd Tucker, are sharing happy moments as a family.