Russell Wilson Fans Say He Looks like a Disney Prince after Viral Photo of His New Straightened Hairdo
NFL star, Russell Wilson, shared an Instagram post showing him and his wife, Ciara, and his stunning new look hair, causing quite a stir on social media.
Ciara's husband, Russell Wilson, posted a new photo on Instagram, showing both of them, and something new about himself as well.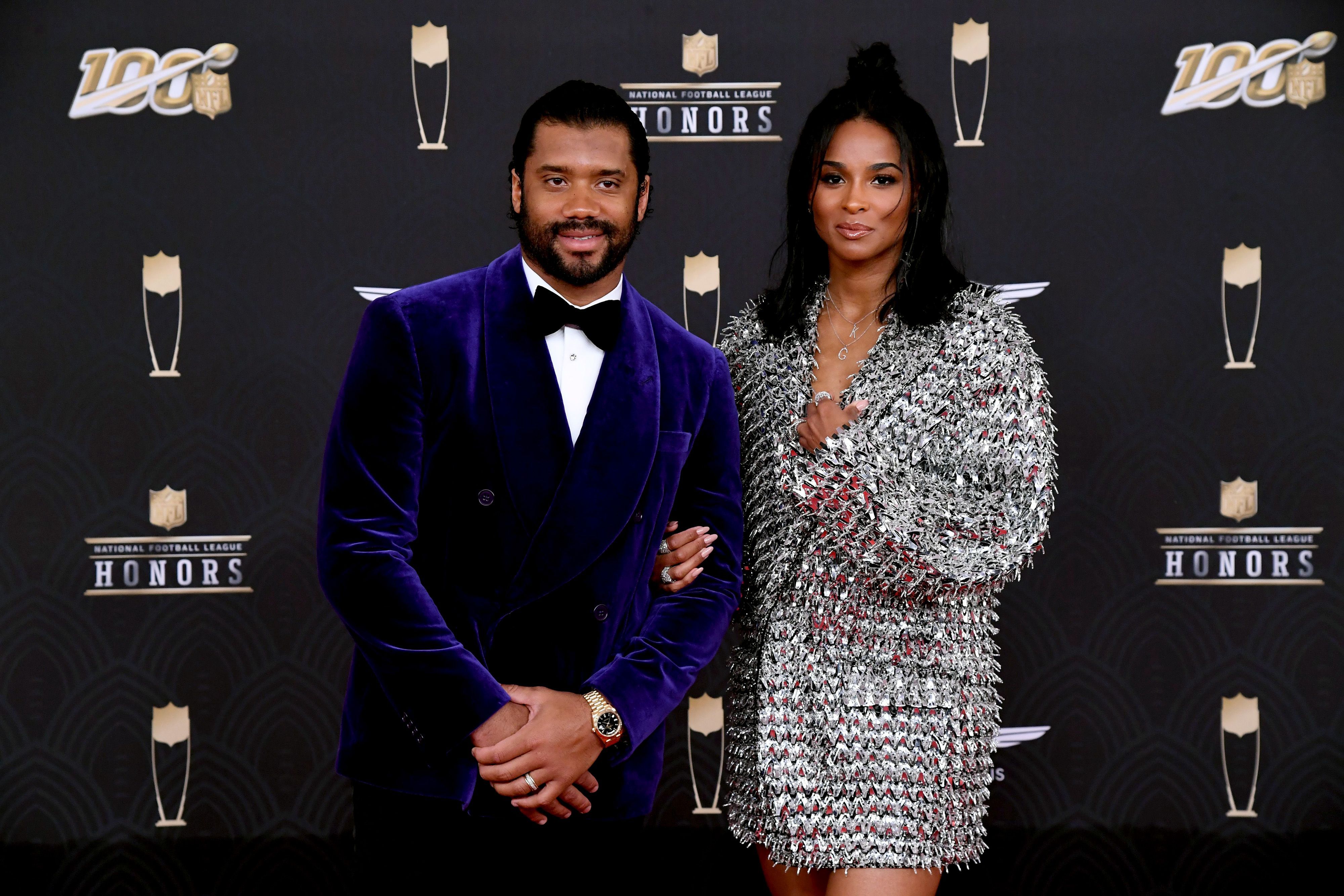 In the photo, the American football quarterback sported a new hairdo, wearing a long and relaxed hair, different from his previous shorter hairstyles.
While Russell Wilson wore a serious face in the picture, Ciara was all smiles as she stood beside him, wearing a black dress. The caption to his post read: 
"TOM FORD."
The couple was attending the Tom Ford Fashion show, which was held in Los Angeles when the photograph was taken.
The new hairstyle of the Seahawks Quarterback attracted loads of reactions from his fans, creating a storm on the internet.
Russell and Ciara are expecting their second child together.
Many of the fans who commented on it loved the hairdo. One fan who loved it wrote, "Prince Charming Vibes," while another fan said that Russell looked like a Disney Prince.
A third fan said that Russell and Ciara were a beautiful couple and that the NFL player looked like a Puerto Rican Prince, while a fourth said: 
"Looking Fye with that hair."
Twitter fans were not left out of the comments as many of them voiced their opinions on Russell's new hairdo, comparing him to Prince, George Michael, John Stamos, and many more.
One fan tweeted that Russ was transforming into John Stamos, while another joked that Russ should play the NFL next season with the name, "Sir Wilson Rue-sell, aka Giogio."
Russell and Ciara are expecting their second child together, and Ciara's third child. The couple shares a daughter, Sienna Princess, while Ciara has a son, Future Zahir, with rapper Future.
The couple stepped out recently on a date night in Miami, just ahead of the Super Bowl, and a day after they announced that they were expecting another child.
For the date night, Russell Wilson wore a three-piece suit and tie, while Ciara hid her baby bump in a black sequined dress.