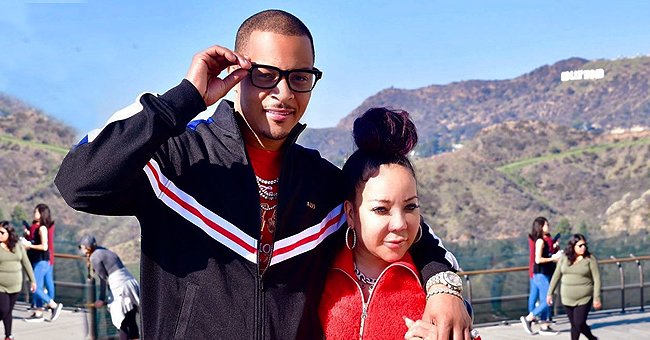 Instagram/majorgirl
Tiny Harris Shares Video of Daughter Heiress Dancing to Xscape's 'Feel so Good'
A new Instagram video showing T.I and Tiny's youngest daughter, Heiress Harris dancing to the lyrics of the 90s R&B group, Xscape's hit song, "Feels So Good," took the internet by the storm.
R&B group, Xscape, should get set for a performance of a lifetime featuring rapper T.I and Tiny's youngest daughter, Heiress, if the video posted by Tiny on Instagram is anything to go by.
The video showed the 3-year-old cutie, wearing a white T-shirt and black pants, as she sang and danced to the lyrics of Xscape's song, "Feels So Good."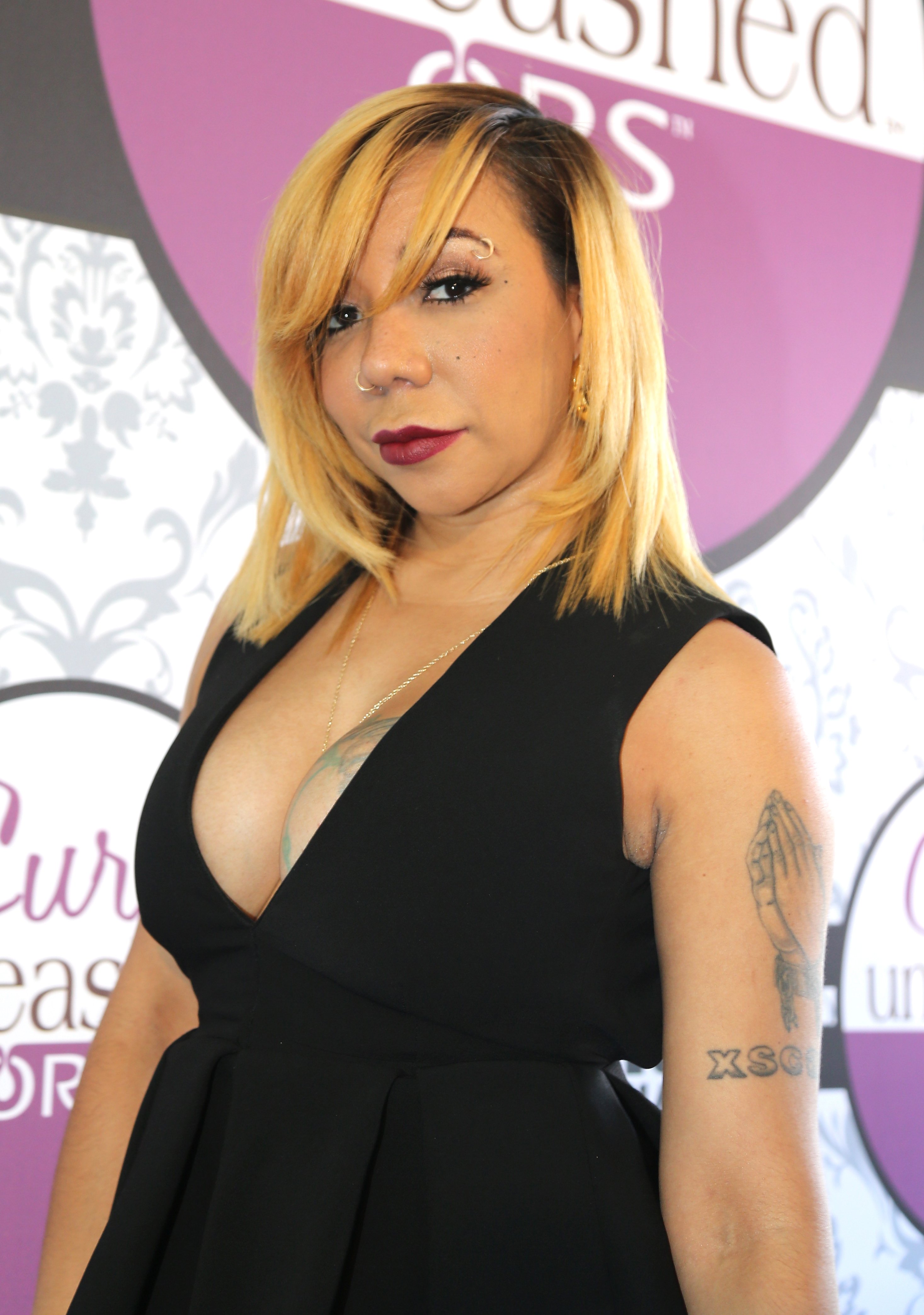 Tameka "Tiny" Harris before getting eye-color surgery at the BET Hip Hop Awards 2014 on September 20, 2014 | Photo : GettyImages
Heiress's dance movements were perfect, as she didn't miss one step of the choreography throughout. Tiny sang along in the background and was overtly impressed by her daughter's display. She captioned,
"My newest lil superstar @heiressdharris getting ready for her performance with Xscap3 tomorrow in Macon Ga. Lol! Didn't even know she liked Feels So Good this much!!"
Loads of reactions trailed Tiny's video, with many people in awe of Heiress's display, while some others joked about T.I's reaction when he sees the video.
One fan said that Heiress was going to bring the good music back when she gets older, while a second fan added that the little tot is very much talented.
Heiress blew kisses to the camera, and also waved her arms, as she kept to the beat.
Another fan writing in T.I's voice, asked what Tiny and co. had been teaching Heiress, while another said, "Waiting for Tip to comment in 3…..2……1 [emojis]." A fifth fan, amazed by what she had seen from Heiress, wrote:
"She's just getting prettier and prettier and smarter and smarter. Young beautiful queen. [emojis]. God bless You always sweet girl. [emoji]."
This is not the first time that Tiny will be sharing a video of Heiress showing her dancing skills. Earlier in the month, the proud mother also shared a TikTok video of her daughter rocking to the beat.
In the fast-paced video, Heiress blew kisses to the camera, and also waved her arms, as she kept to the beat, along with her cousin, who was also dancing in the background.
At one point in the clip, Heiress came very close to the camera but was pulled back into place by her cousin, after which they continued with their dancing.
Tiny is reputed for sharing snaps and videos of Heiress as often as possible, and her fans love her for it, as they can't get enough of the cute dancing little tot.
Please fill in your e-mail so we can share with you our top stories!