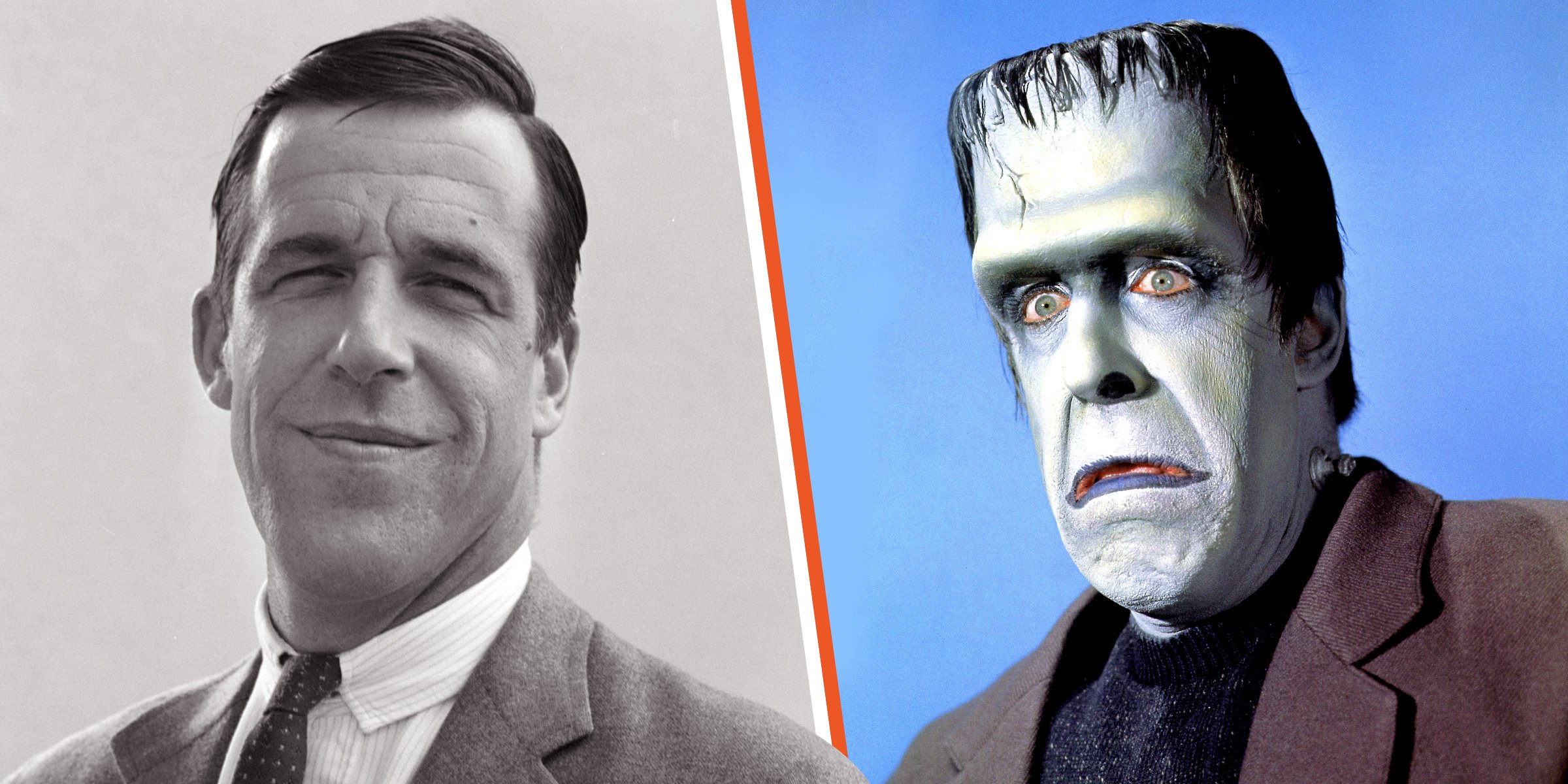 Fred Gwynne I Source: Getty Images
Victories and Losses of 'The Munsters' Star Fred Gwynne Who Wanted Fans to Forget He Played Herman Munster
Fred Gwynne, best known for his role as Herman Munster in "The Munsters," had a great career in Hollywood. However, his life behind the scenes wasn't always a bed of roses.
Standing at six feet and five inches, Fred Gwynne was one of those who was quickly noticed by others. So, when he enrolled in a drama class, his teacher told him that he couldn't be an actor because he was too tall.
His features, however, made him the perfect cast for Herman Munster in the hit series "The Munsters" and landed him other roles. Things were not so smooth in his life from an early age, and he faced many difficulties. Here's a glimpse into his life.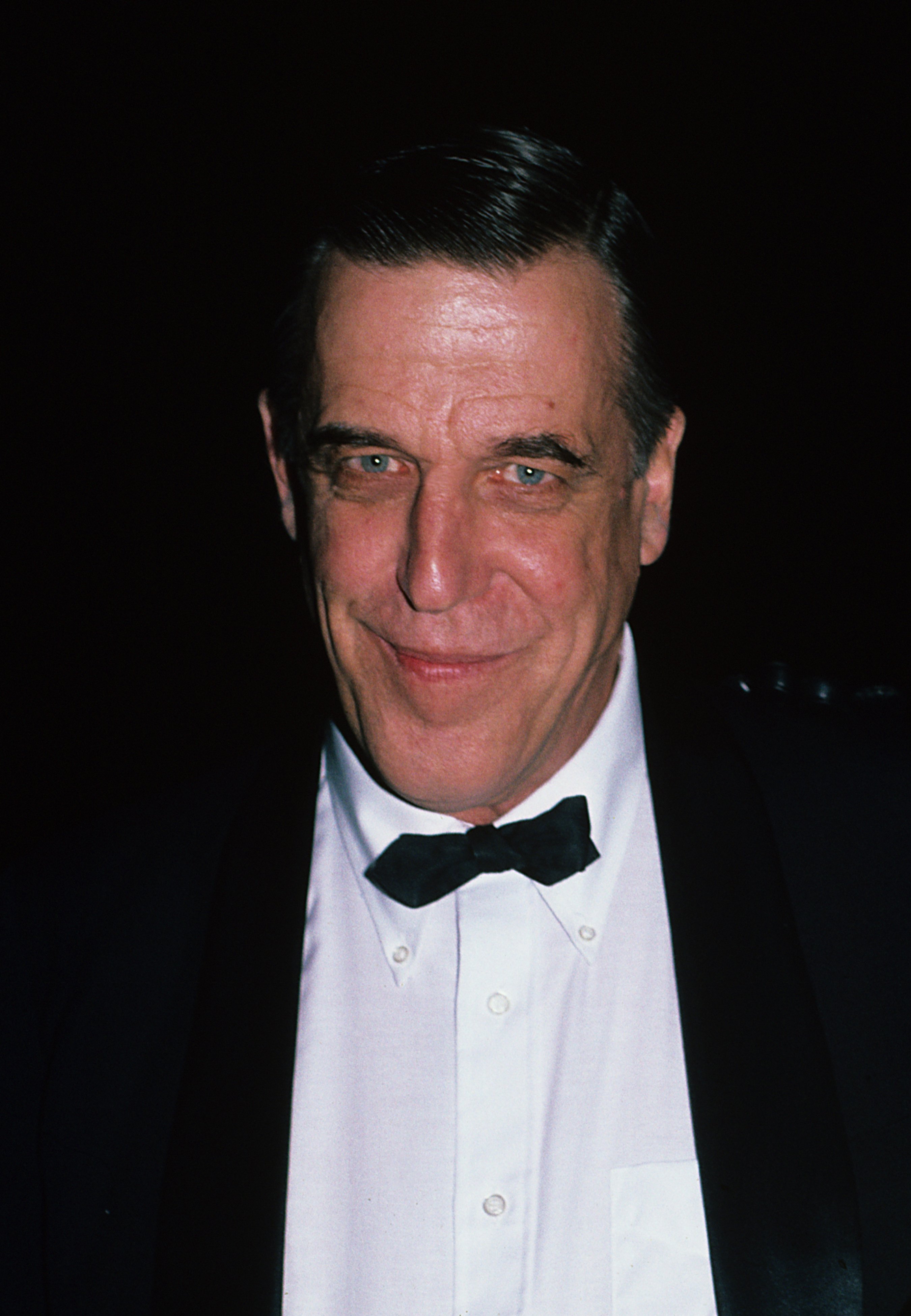 Fred Gwynne pictured in New York City in 1984. I Source: Getty Images
Fred Gwynne Learned His First Difficulties as a Child
Gwynne was born Frederick Hubbard Gwynne in New York City on July 10, 1926. His father, Fredrick, was a stockbroker, while his mother, Dorothy, was a comic strip creator. His father's job made their family live in different states, such as Colorado, South Carolina, and Florida. Unfortunately, their comfortable life was cut short when the patriarch died. The actor was eight at that time.
They had a happy and complete family. When Gwynne lost his father early, he became an introvert and didn't act in the theater. Instead, he became more distant and started drawing. However, Gwynne's drawing is not surprising since his mother created comic books.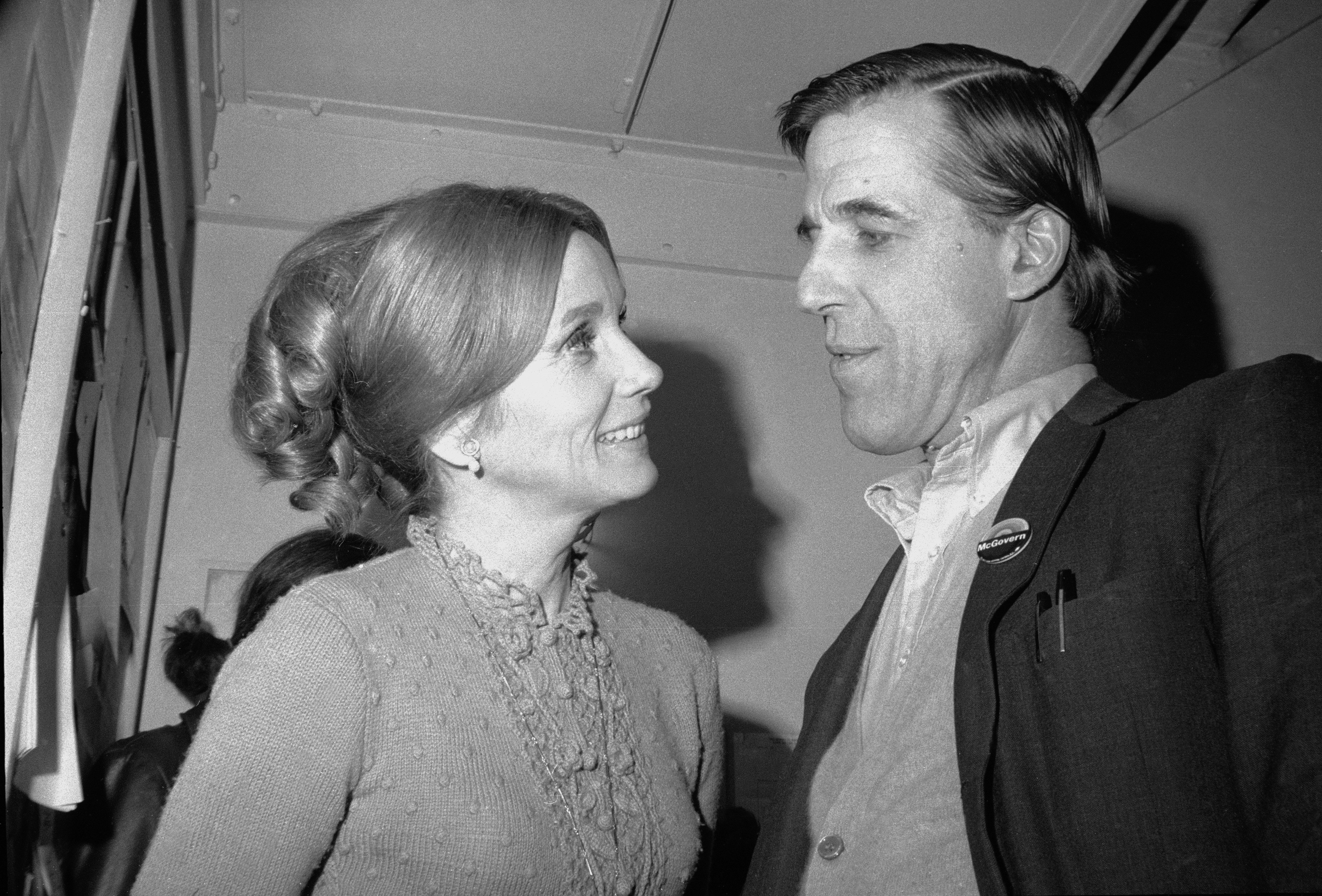 Eva Marie Saint and Fred Gwynne (1926 - 1993) talk together in the early 1970s. I Source: Getty Images
Fred Gwynne Begins Acting in the Theater
Fred Gwynne went to the exclusive prep school, Groton. The 13-year-old, introverted because of his father's death and used to draw in private, suddenly became popular and began to sing at school. This is also where the teen first showed his talent on stage in a student production of William Shakespeare's "Henry V."
In parallel, he continued to be interested in art and became one of the best students in the art class. All seemed well, and Gwynne could continue to develop creatively. But the war broke out, and America entered the war. At that time, Gwynne had just graduated from high school and went straight to the United States Navy.
After the war, he went to Harvard to study art with the help of the G.I. Bill helped him cover his tuition. The G.I. Bill, also known as the Servicemen's Readjustment Act of 1994, helps qualifying veterans get help to pay for tuition in graduate school, college, and other training programs.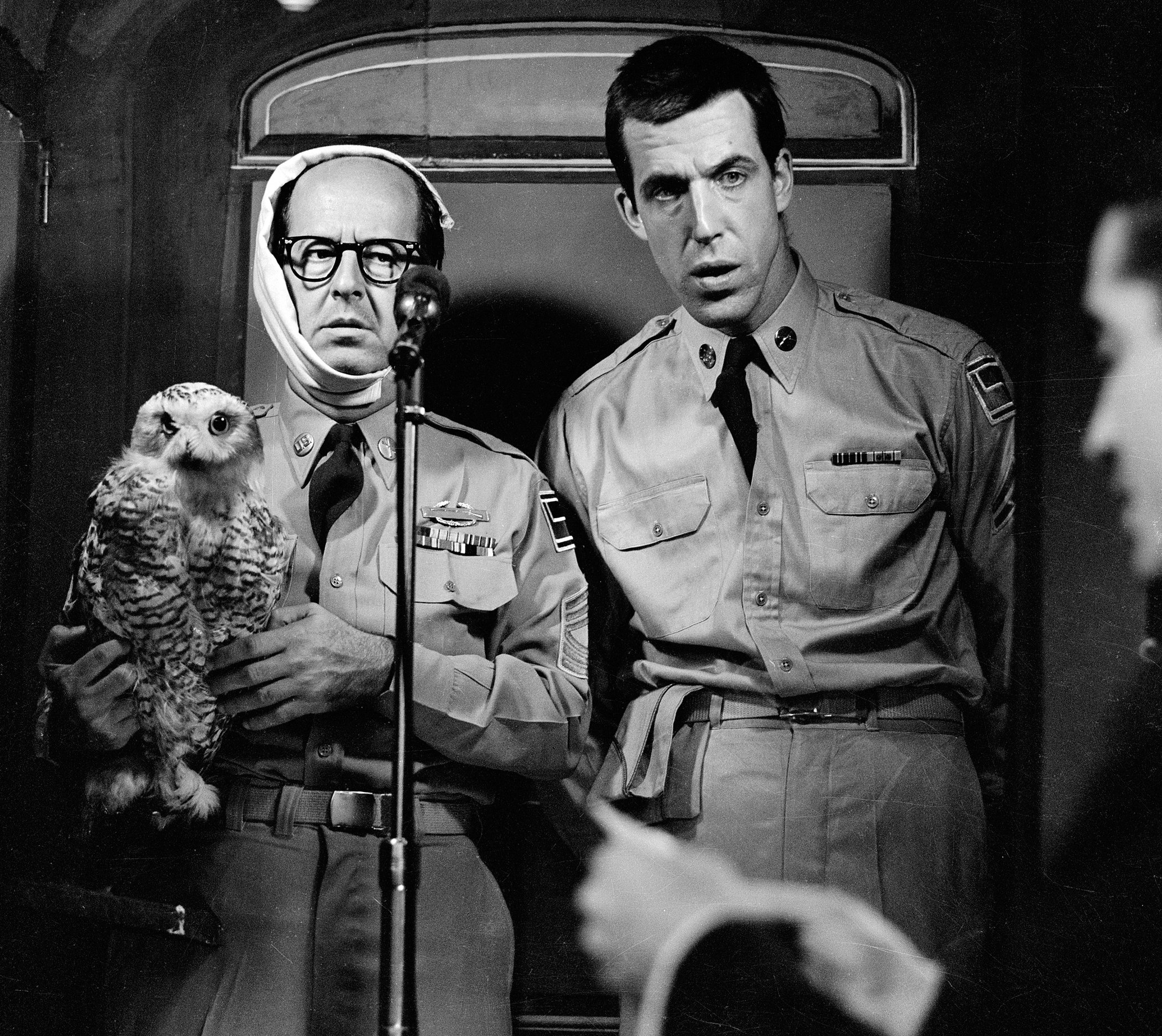 Phil Silvers and Fred Gwynne on the set of the TV comedy series 'The Phil Silvers Show (You'll Never Get Rich),' August 1956. I Source: Getty Images
He studied art at Harvard and became a cartoonist for The Harvard Lampoon. His acting career came shortly after he took on plays in the Hasty Pudding Theatrical shows and joined the Brattle Theatre Repertory Company.
Gwynne got the chance to study with R.S. Merryman, an artist who was also focused on dramatics. He performed in the dining club's theatricals and was part of the Hasty Pudding Club. The student graduated in 1951 and started acting in Shakespeare with a Cambridge, Massachusetts, repertory company. He was then headed to New York City.
He worked as a copywriter and musician in New York and got most of the money he made over the years by working as a book illustrator and commercial artist. Fred's first book was published in 1958 and was titled "The Best in Show."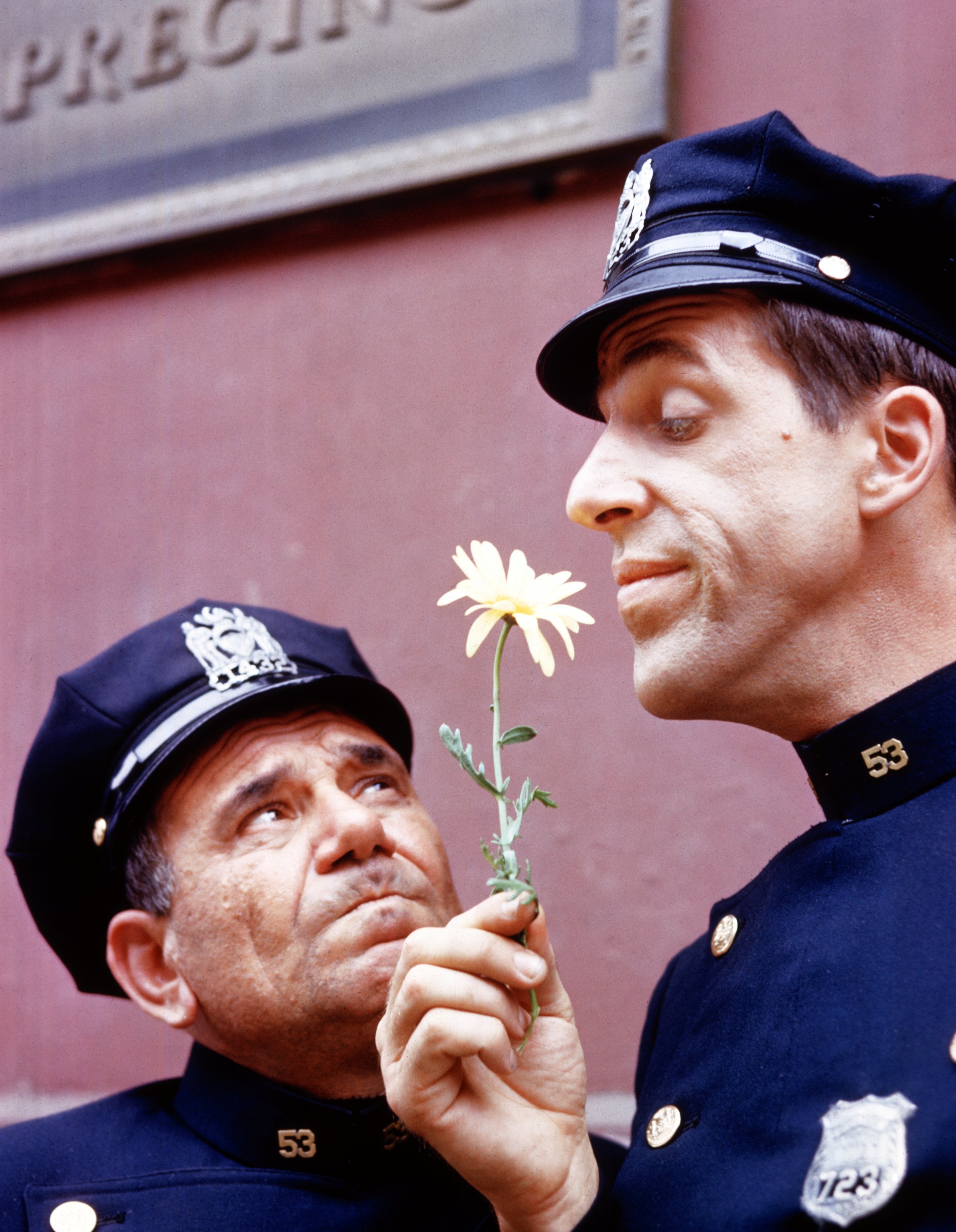 Scene from the television series "Car 54, Where Are You?" On the left is Fred Gwynne and on the right is Joe E. Ross. I Source: Getty Images
Although Gwynne decided to stop acting and work as a copywriter in New York, he found himself back on stage when he was cast for the Broadway play "McThing." Soon after, he appeared in several more plays. Writer and director Geoffrey Mark said:
"I don't know if you'd call him a big Broadway star, but Fred was a featured player in play after play after play in the 1950s, doing a lot of comedy and singing.
Fred Gwynne's First Famous Roles
Fred Gwynne made his first movie debut in the 1954 film "On the Waterfront." He went on to appear on TV in 1956's "The Kaiser," 1957's "The DuPont Show of the Month," and "The DuPont Show of the Week" in 1961. His most notable role was as Private Honnegan on "The Phil Silvers Show" in 1955. The show opened more doors for the actor, who went to land a role in the sitcom "Car 54, Where Are You?"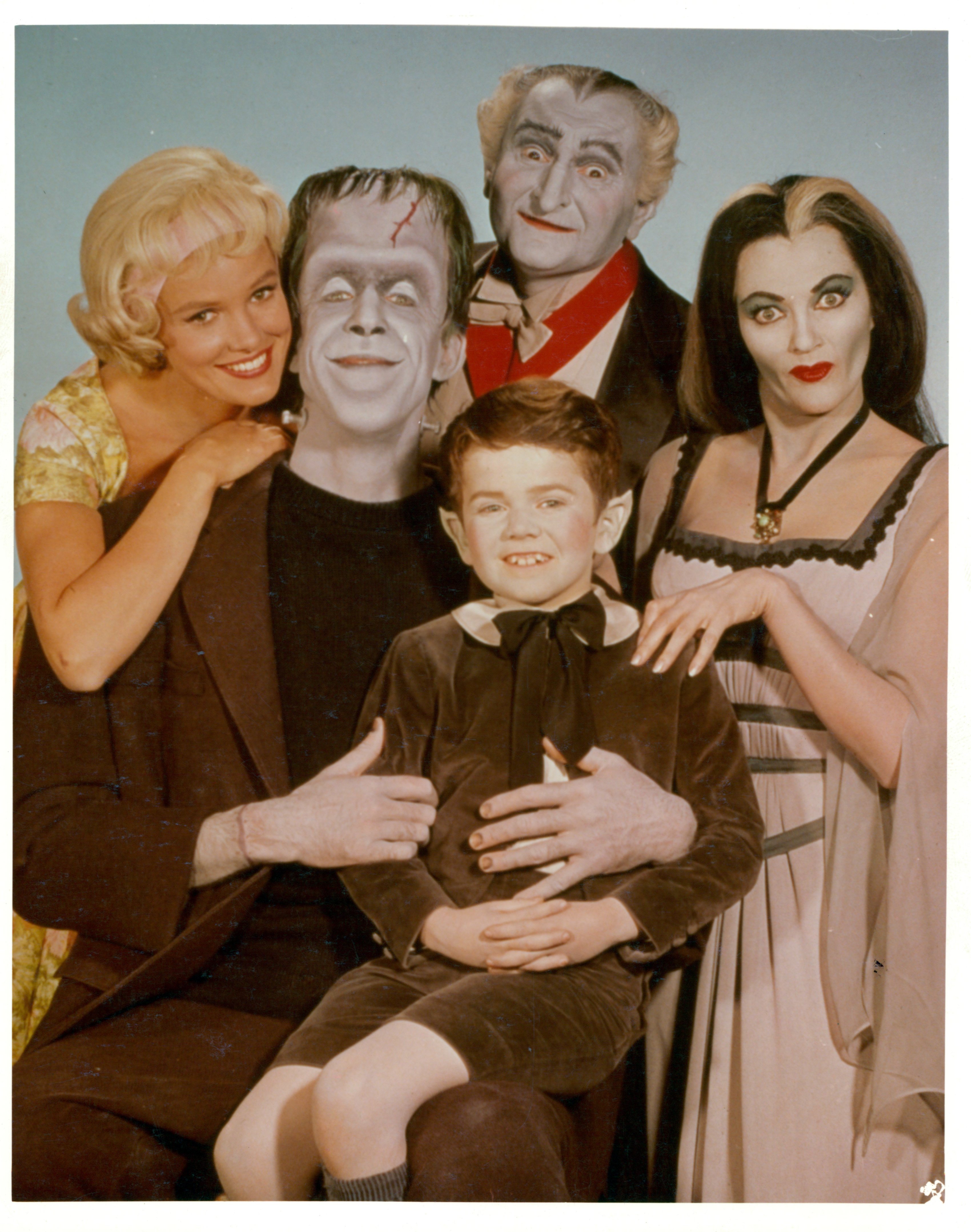 Pat Priest, Al Lewis and Butch Patrick along with Fred Gwynne and Yvonne De Carlo of the Munster family in a publicity photograph from the television series 'The Munsters', circa 1964. I Source: Getty Images
Becoming a Munster
Eventually, Gwynne was cast for the leading role in "The Munsters," thanks to his tall build and unique features, including his naturally big voice. In a previous interview, he revealed:
"I think the size of my voice goes back to the fact that my father was deaf and hated wearing a hearing aid. So my mother always TALKED LIKE THIS [...].
Herman Munster was a character whose similarity to Frankenstein's monster was anything but unexpected. The show was successful, and Gwynne gained immediate popularity as a devil with an endearing personality. In a 1978 interview with The New York Times, Gwynne said that he made cash from it despite not getting rich from the show.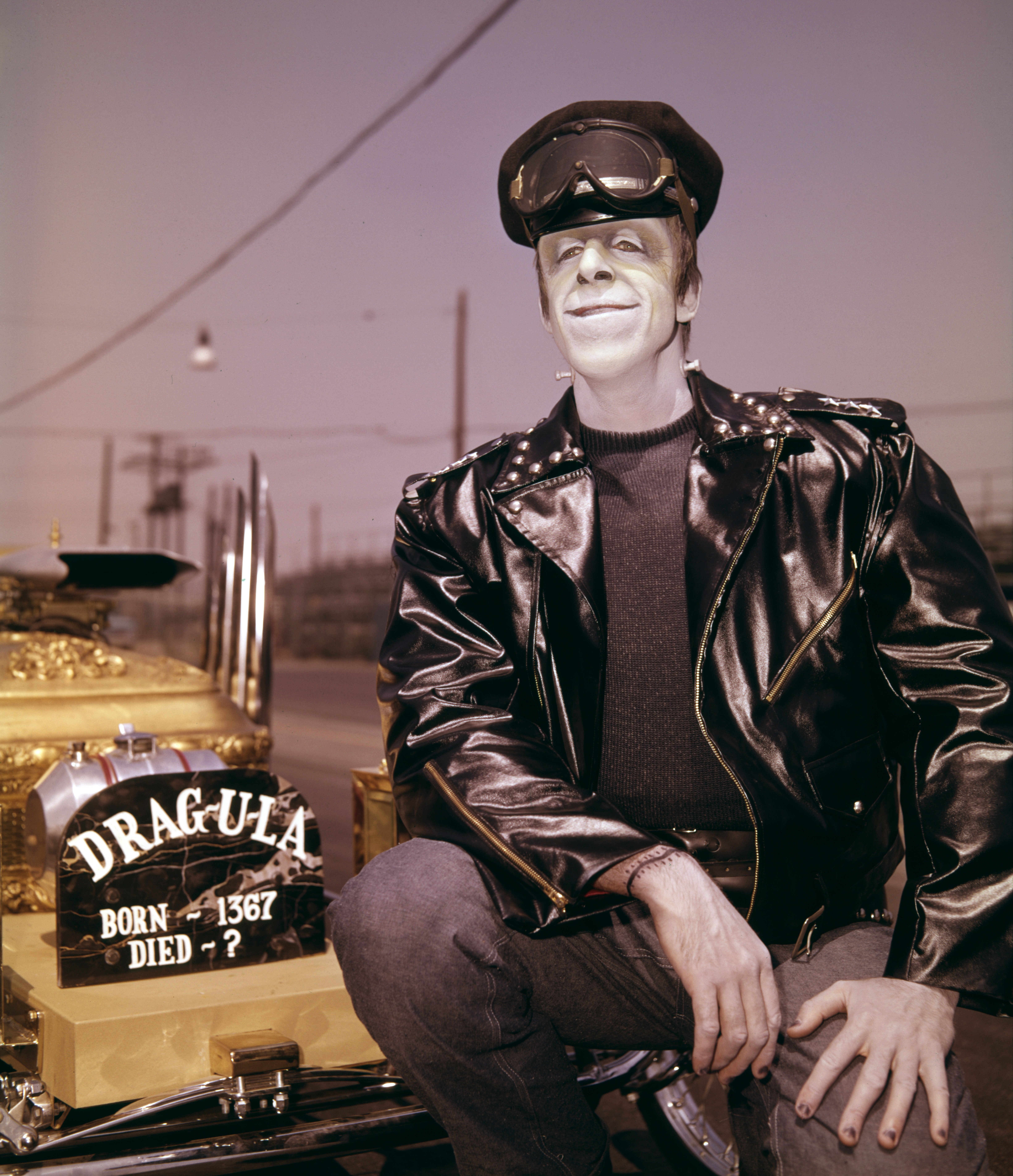 Fred Gwynne (as Herman Munster) in the CBS series, THE MUNSTERS. The Premier episode aired on September 24, 1964. I Source: Getty Images
"I was working for Universal under what they called a minimum residual deal," he explained. "That means I got paid for the first years of reruns, but that's all." Notwithstanding, the acclaimed actor's role in "The Munsters" was not easy. He would constantly sweat with his costume on the set. Gwynne likewise endured a lot of back pain. Also, the make-up procedure took three hours consistently.
"The Munsters" ran from 1964 to 1966. Gwynne then did a wide range of things, from writing and illustrating books to showing up in plays. Sadly, Gwynne had been typecast as a monster since then. He did the television film "Munsters' Revenge" in 1981.
All through the '80s and '90s, Gwynne did commercial voice-overs and kept on doing motion pictures like "The Mysterious Stranger," "The Boy Who Could Fly," "Disorganized Crime," and "Shadows and Fog." The reboot of "The Munsters," directed by Rob Zombie, is scheduled for release in 2022. Fred's character from that movie is still legendary and remembered.
Difficulties in the Fred Gwynne Family
Behind the scenes, Gwynne was a doting father to five children, Evan, Dylan, Keiron, Madyn, and Gaynor, whom he shared with his first wife, Jean "Foxy" Reynard. Sadly, their family faced tragedies that left their children broken. When their child, Keiron, was over one year old, a severe brain injury caused the boy to be mentally disabled.
In addition, during the run of "The Munsters," Gwynne received mortifying news one day — his child, Dylan, had drowned in the family pool. Mark said:
"It had such a devastating effect on him, but he kept that very much to himself. When he was acting, he acted, but offscreen, he was a bereaved parent."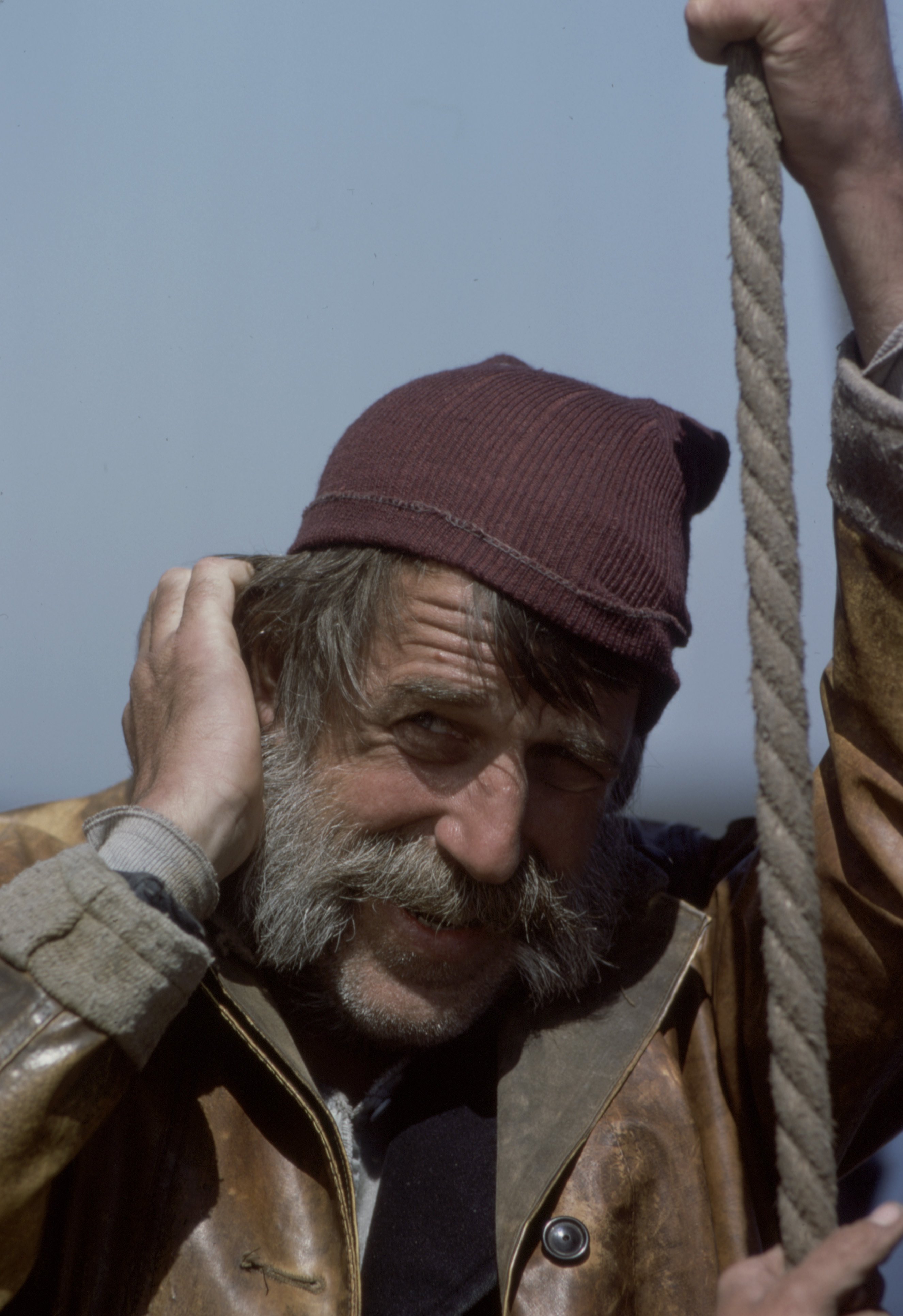 Fred Gwynne appearing in the ABC tv movie 'Captains Courageous' in 1977. I Source: Getty Images
He continued, "Between all of that and how hard he was finding it to get work, he bought a farmhouse in Maryland and retreated into that very private life." Following his on-screen career, Gwynne eventually found his way back to the theater. In 1980, Gwynne divorced his first wife and was married Deb Gwynne eight years later. He also went on to become an illuminator.
The legendary actor died of complications from pancreatic cancer in July 1993 at his home in Taneytown, Maryland. Fred Gwynne was buried at Sandy Mount United Methodist Church Cemetery in Finksburg, Maryland. Pancreatic cancer has been more prominent among people in recent years. Most recently, it took the life of news anchor Joe Krebs.
Please fill in your e-mail so we can share with you our top stories!